River Peak Apothecary
Lip Butter • Winter • Drunken Embers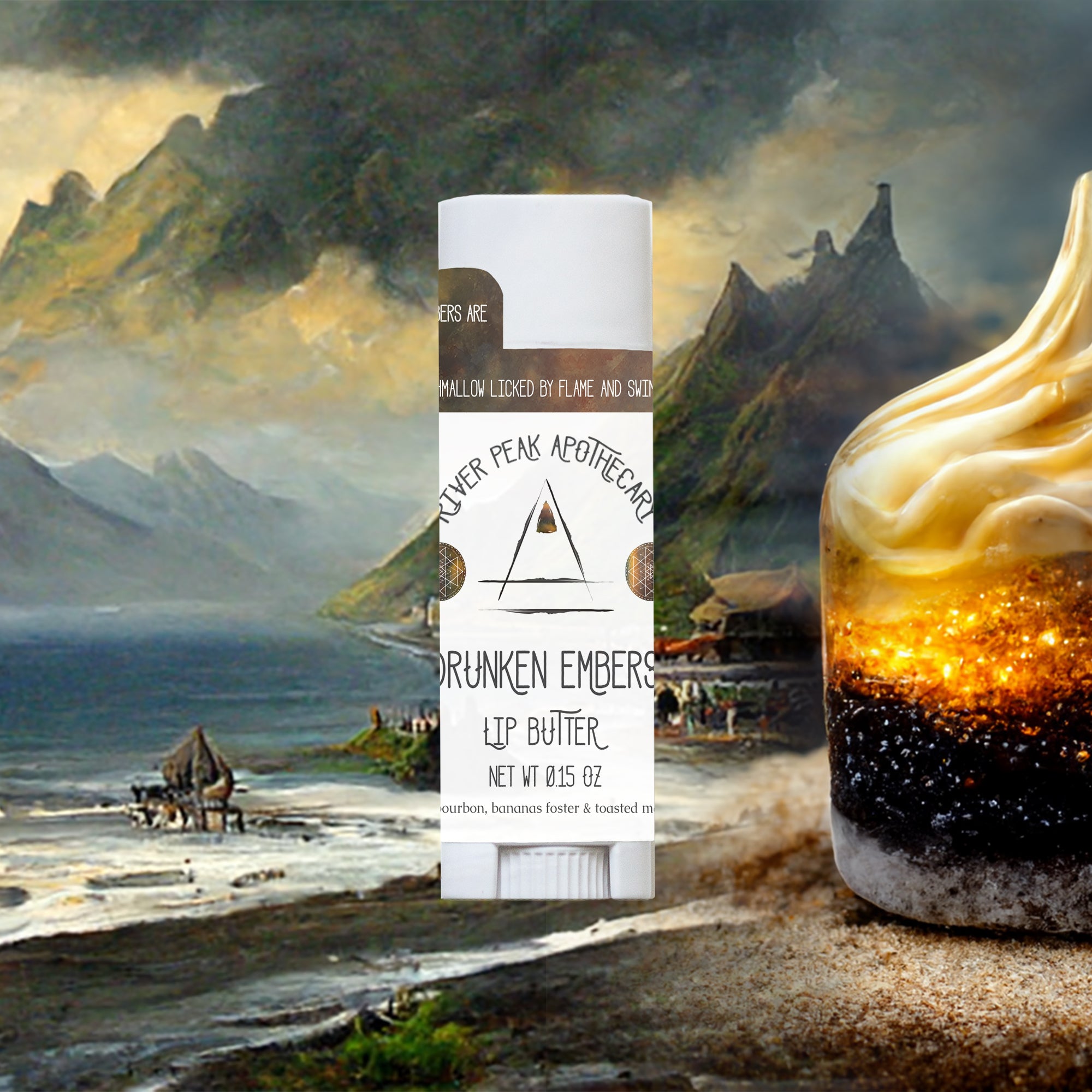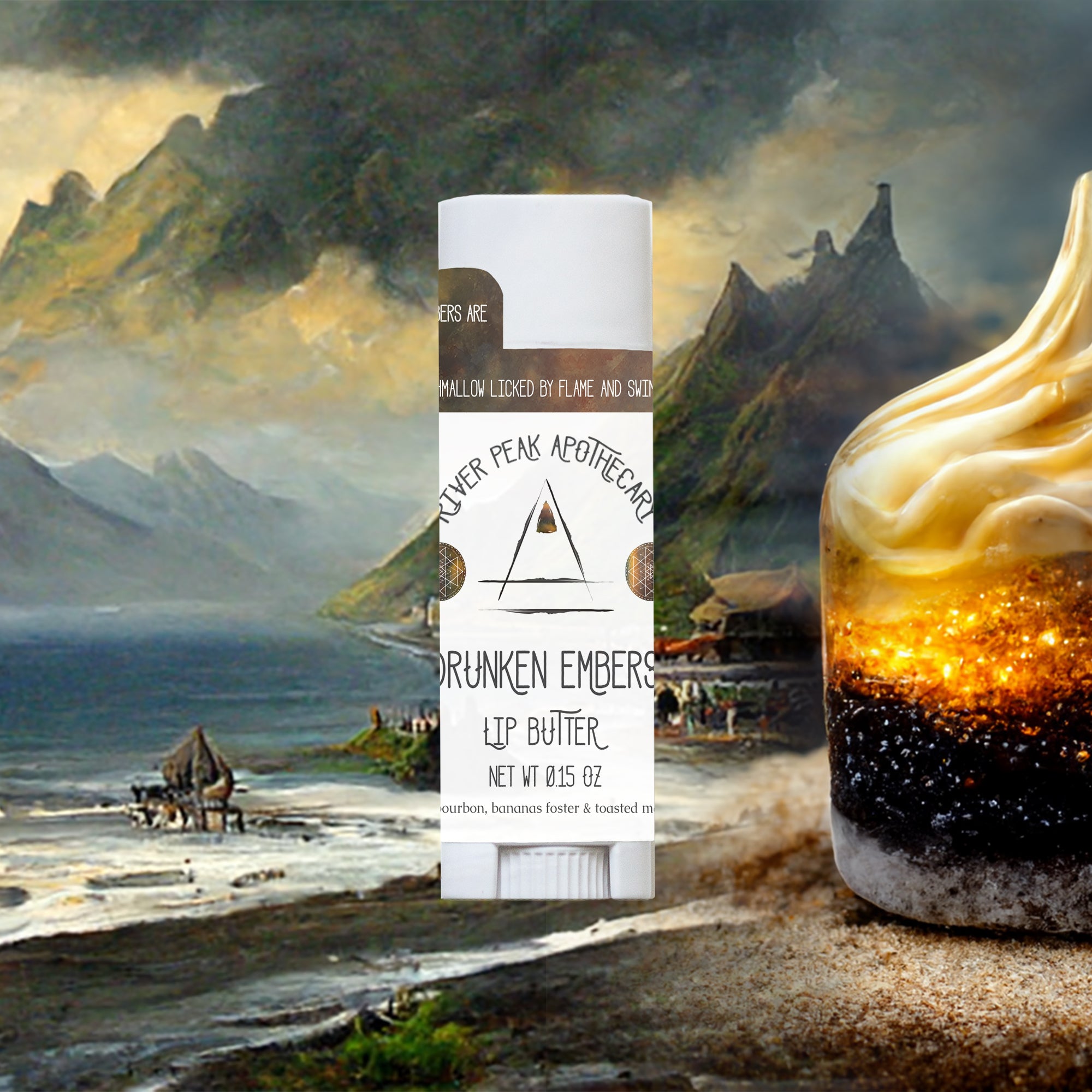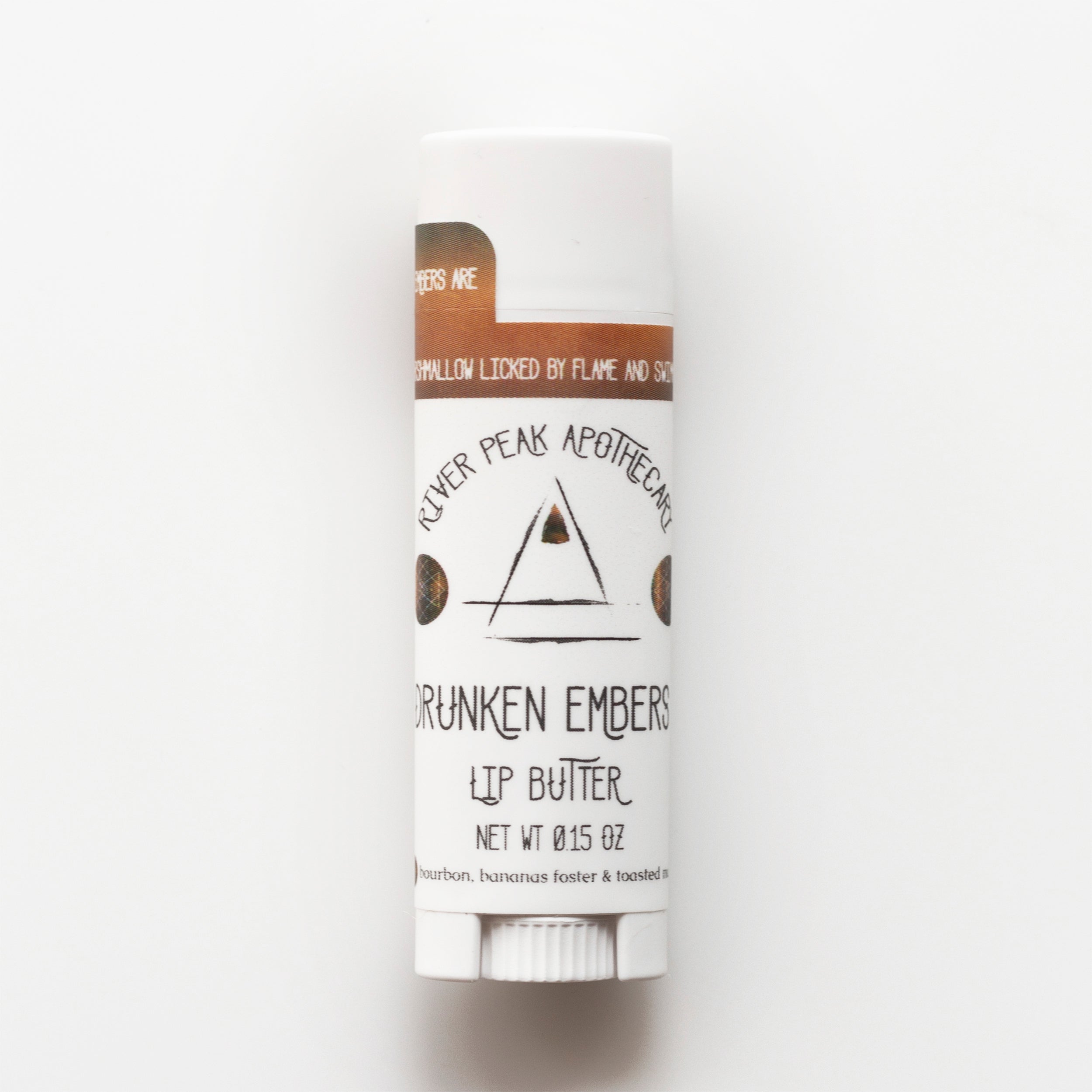 "Drunken Embers are...banana and marshmallow licked by flame and swimming in spirits"
Month: January
Flavor: Bourbon, Bananas Foster & Toasted Marshmallow
Flavor Collection: Spirits Flavors
The Lore: In the Realm, where the firelands of Muspelheim and Midgard meet, the quiet village of Maer is known far and wide for their bread baked in the hot volcanic beach sands. In the midwinter, Drunken Embers is traditional special confection baked and set aflame before serving to bring light and warmth to those in the Realm that do not have those things at this time of year, and fortify one's own spirit for the coming year.
While our core products bear the names and scents of locations in the fantasy Realm of Beardsgaard, lip butters are more like the inventory items in your bag of holding, imbuing magical effects in our shop Dungeons & Dragons game.
Read more about the lore of Drunken Embers on World Anvil and catch up on D&D episodes on YouTube.
Benefits: As lip balm addicts of the 90s, we are particular about...well, everything about our lip goodies. Nice spread, not too shiny, or too waxy, or too oily - what we have here is the Goldilocks of lip balms, wearing like a second skin on your lips, with no sweetener added...only flavor.
The oval tubes are great for not rolling off your end table, and, while we do NOT guarantee it, these have taken more intact trips through the washer, dryer, and hot cars than we ever could have expected.
Ingredients: Beeswax, Ricebran Oil, Meadowfoam Oil, Vitamin E Oil, Shea Butter, Cocoa Butter, Mango Butter, Kokum Butter, (Vegetable Oil-Derived Emulsifier: Cetearyl Alcohol, Sodium Cetearyl Sulfate), Natural & Artificial Flavors
Size: 0.15 oz