You are hard-edged rapscallion in your soul. Your skin, however, is a sensitive sort. Your nose thinks strong smells are honestly a bit much. Spiritbrook is your beard scent.
THE IDEA
When we begin imagineering a new product, the first thing we must conjure to mind is a place, and how one would feel in that place, and the scents floating on the air there.

Then we turn to our fantasy artist client friend Brian Busch to illustrate it, this time relaying an insane story about a gerbil named Kevin with rainbow wings, god-like powers and ideas of cults and rebellion.

For a nigh-unscented beard line like what would become Spiritbrook beard oil, balm and wax, we dreamed of a sun-dappled creek with cool waters, and gentle herbs growing along the banks.
THE SCENT
TSpiritbrook is not tied to a season, because it was originally intended to be an unscented beard product. And while unscented beard balms, butters and waxes are lovely (see our Deepwell line), we find unscented beard oily to…just smell oily.

Folks who choose unscented products often do so due to some combination of nose or skin sensitivity, so we tried to address both with Spiritbrook. With a few mere drops of essential oils, and a few more of a Rosemary Antioxidant, the scent is like a breath of fresh herbal tea, and then it fades away on the breeze.

To pack the most punch with least intrusive scent, we chose Blue Tansy, with chamazulene, the compound that makes Chamomile blue, and is exceptionally friendly to inflamed skin, as well as Thyme, which has natural antimicrobial properties.

THE FORMULA
Our beard goods may smell spectacular, but they wouldn't be as popular as they are without base formulas that do what they're supposed to do: make your face AND beard hair soft, supple and controllable.

With protective barrier oils like *Castor and Avocado, fast absorbing oils like *Grapeseed and Sunflower, nutrient-packed oils like Hemp, Borage, and Vitamin E, as well as luxurious liquid silk-like Oat oil, these formulas are carefully engineered by barbers to give your beard just what it needs.

*present in balms and waxes, as well as beard oils

THE MYTH
Sometimes the photo shoots come first, sometimes the mythology comes first, but as they are made, each product takes its place as a location on our map of the Realm of Beardsgaard.

Being big old fantasy nerds, we write a mythological story centered on that location, which also enters our Dungeon & Dragons world in which we game (find BeardsgaardBarbers on Twitch!)

And most fun of all, we take clients, locals and friends out into nature, dress them up in costumes and shoot them. With camera, to create the characters and scenes of products just like...Spiritbrook.

The images we use are sometimes our own, sometimes stock, but especially when the latter, it's rarely only one image. Blademaiden started doinking around with mystical photo composites making like this in art school before the army and two decades in between, but the Apothecary aesthetic has been in the ether for some time.
Beard Oil
Beard Balm
Beard Wax

THE SCENT INSPIRATION
Brook waters bubble softly about mossy rocks and green grasses wave lazily along the banks in the gentle breeze. Somewhere in the boughs, the rainbow flying gerbil flutters its wings.

NATURAL PERFUMERY
River Peak Apothecary products are formulated with with natural ingredients like essential oils, CO2 extractions and select Absolutes.

This one is for peaceful times, whenever the spirit takes you.
FOR MOISTURE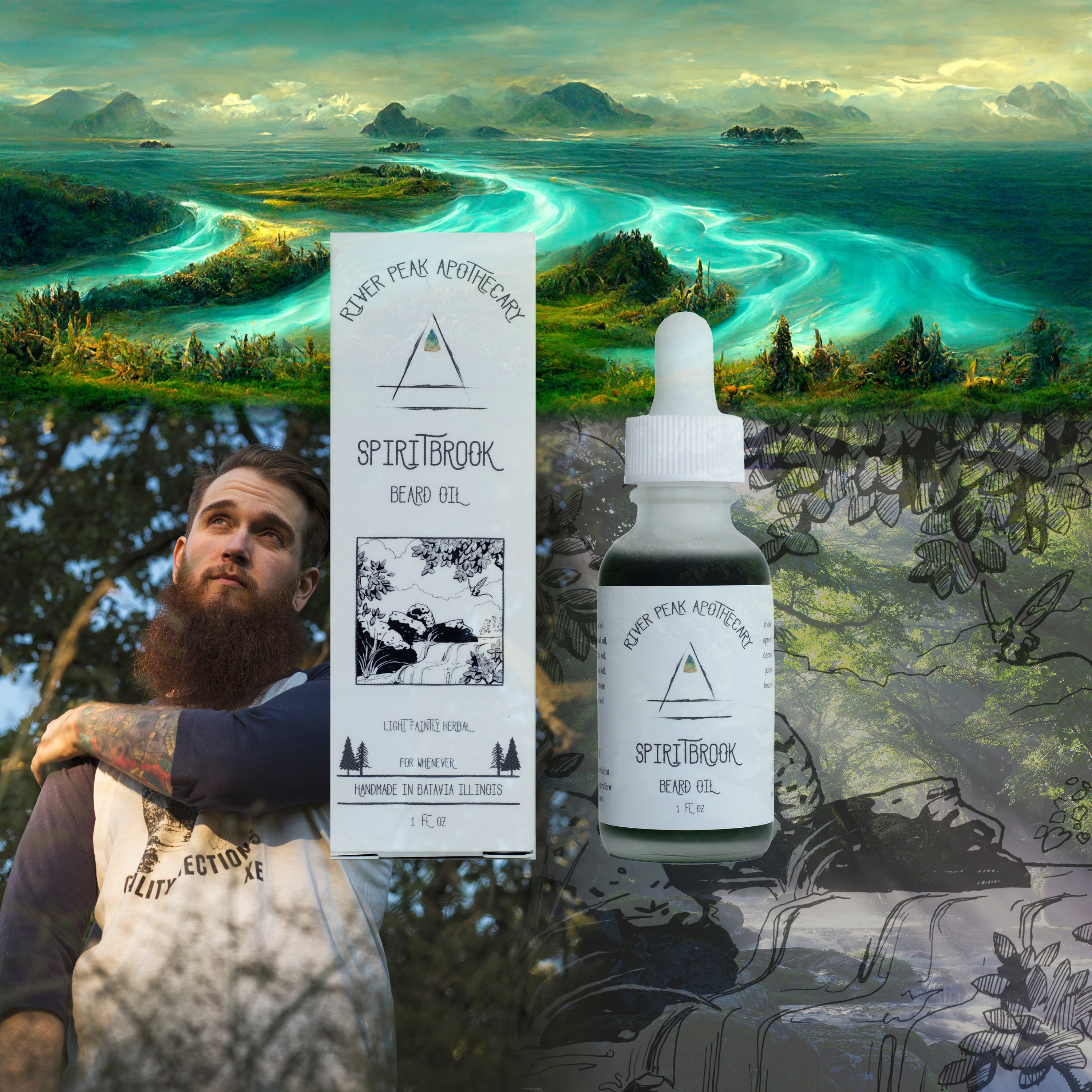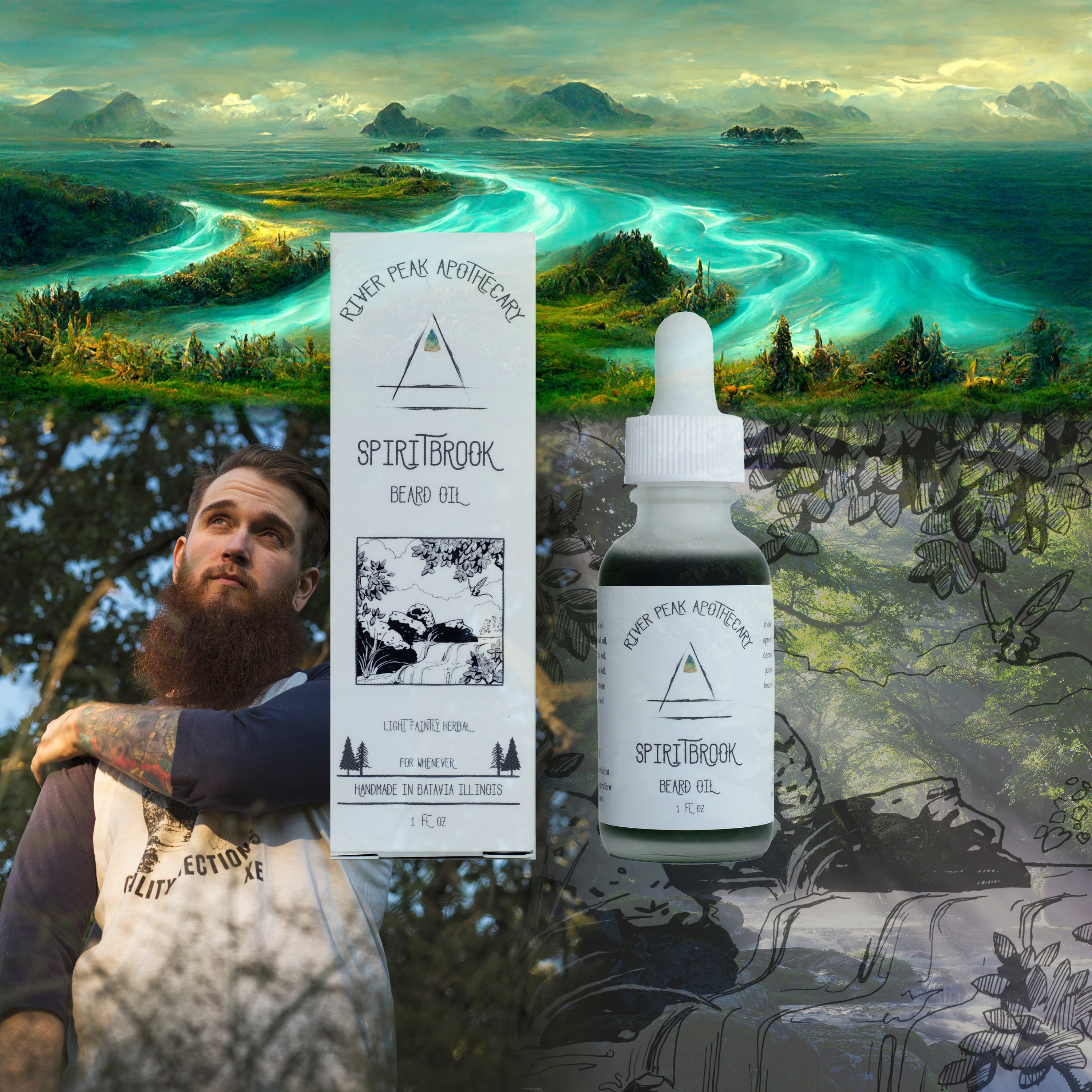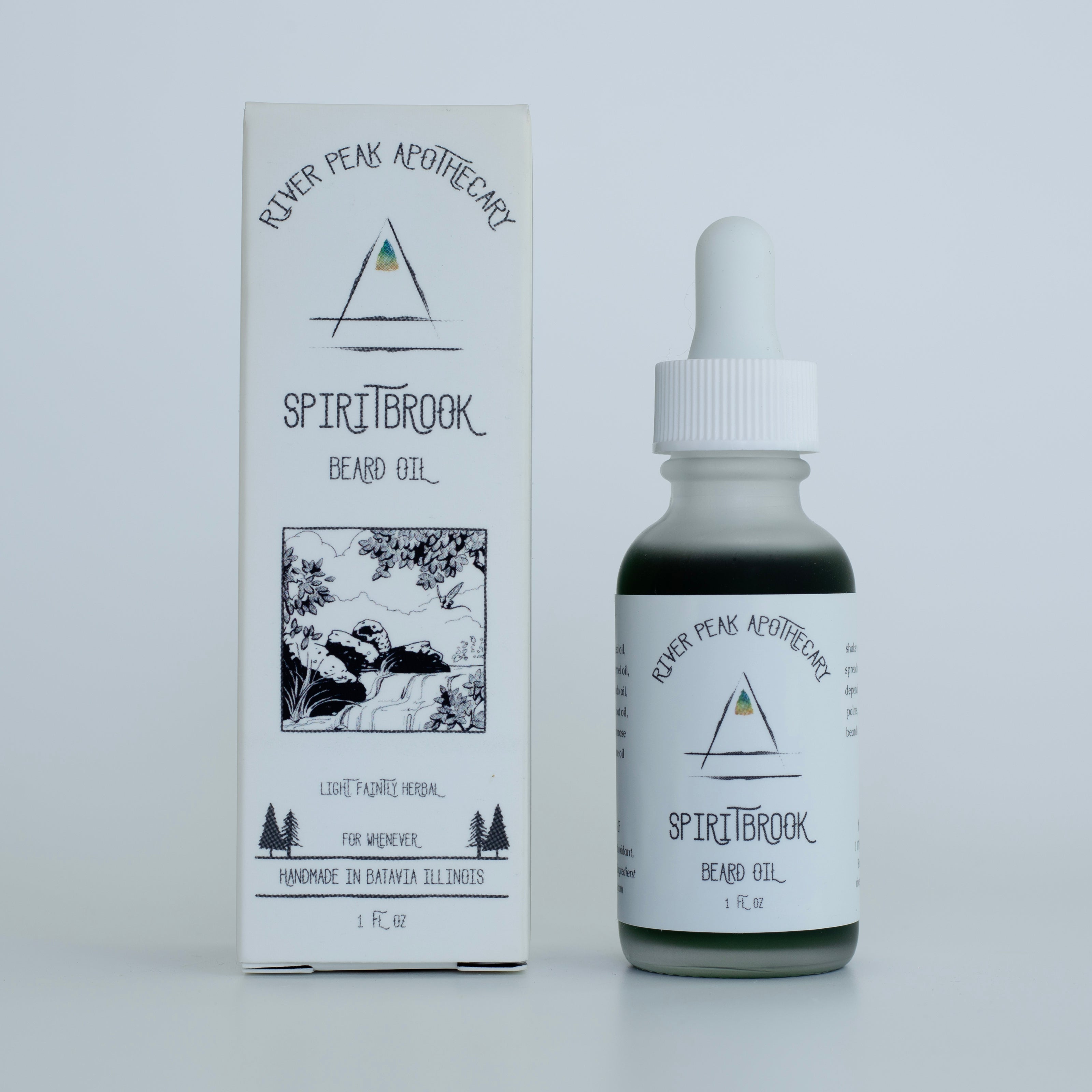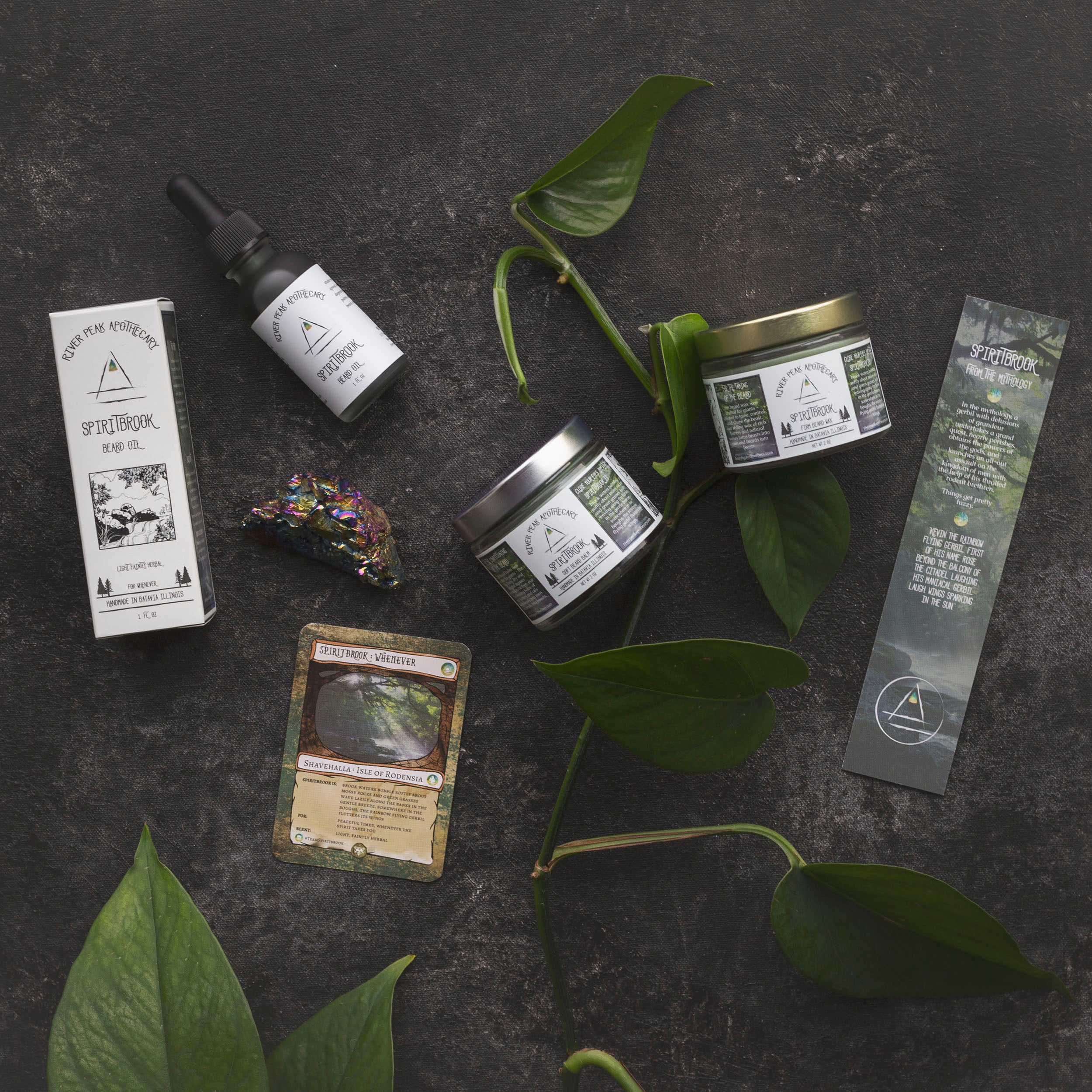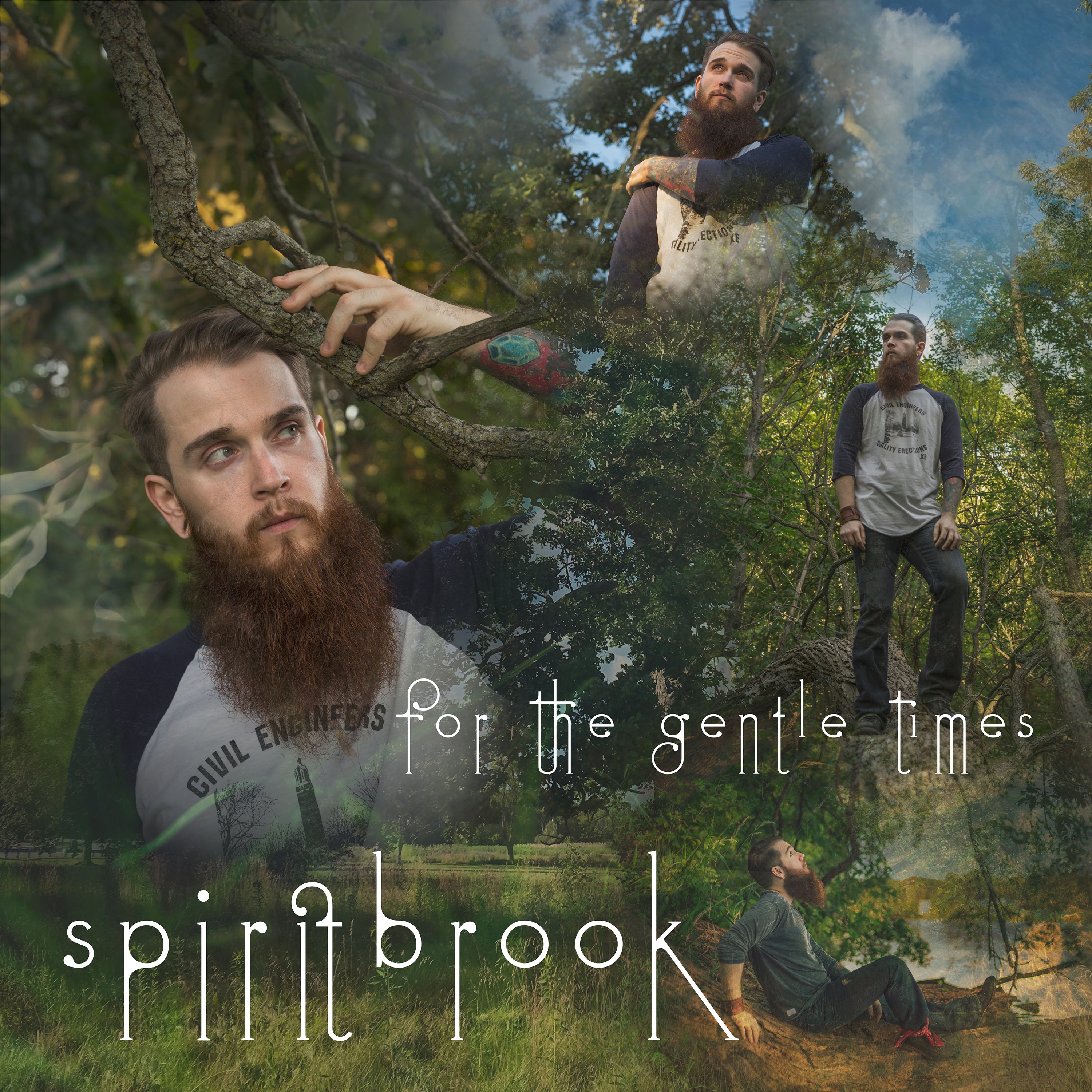 Spiritbrook Beard Oil • Gentle
$ 26.00
FOR BOTH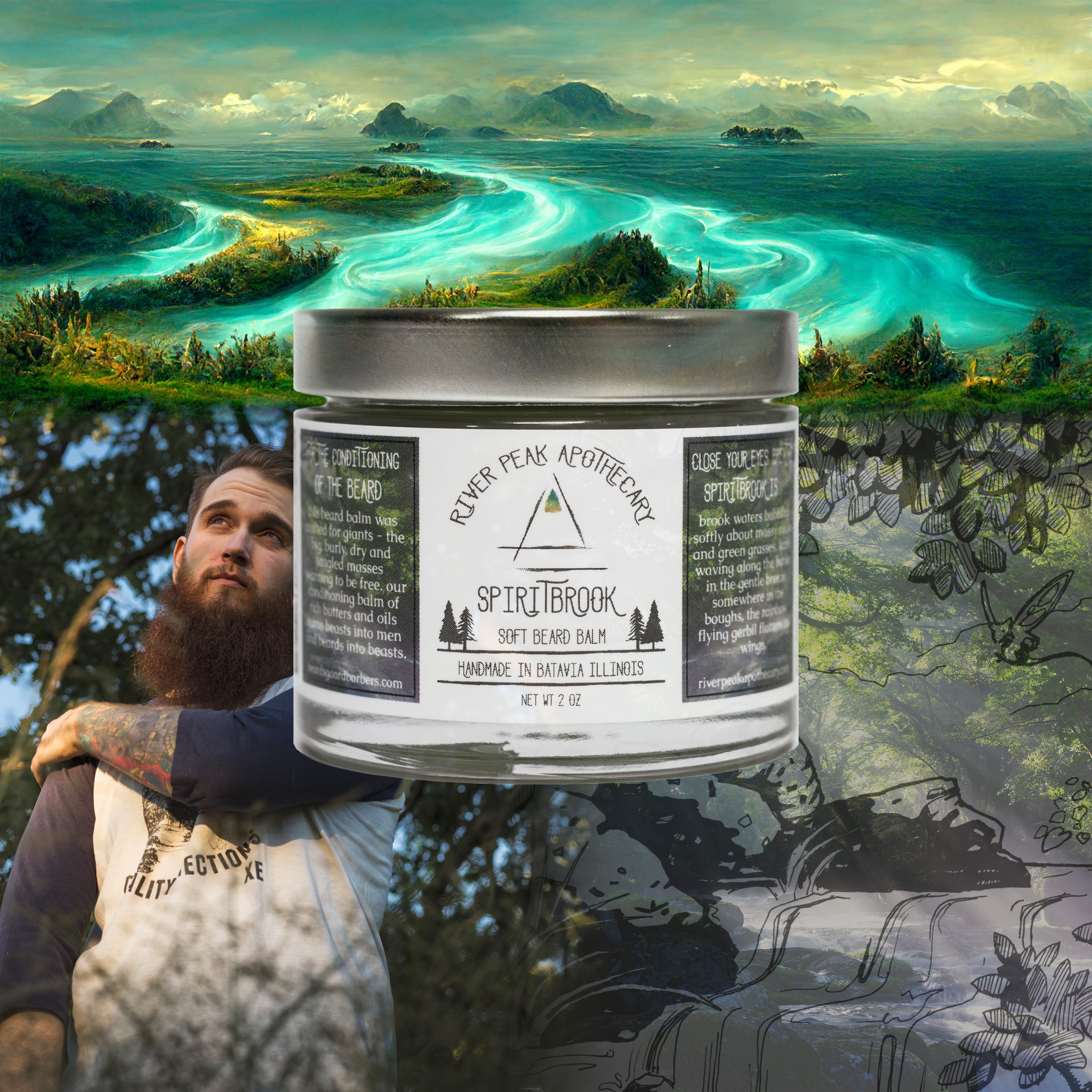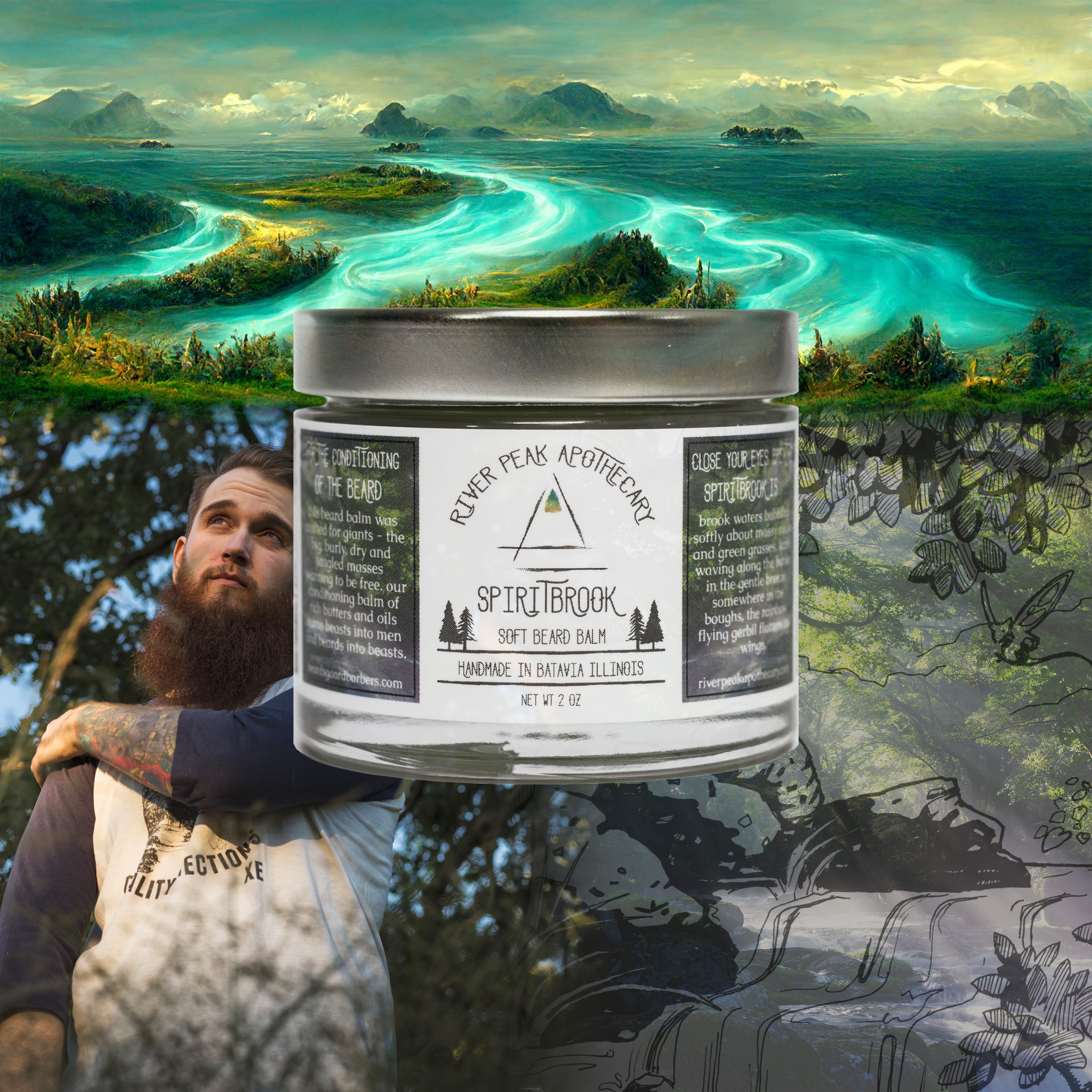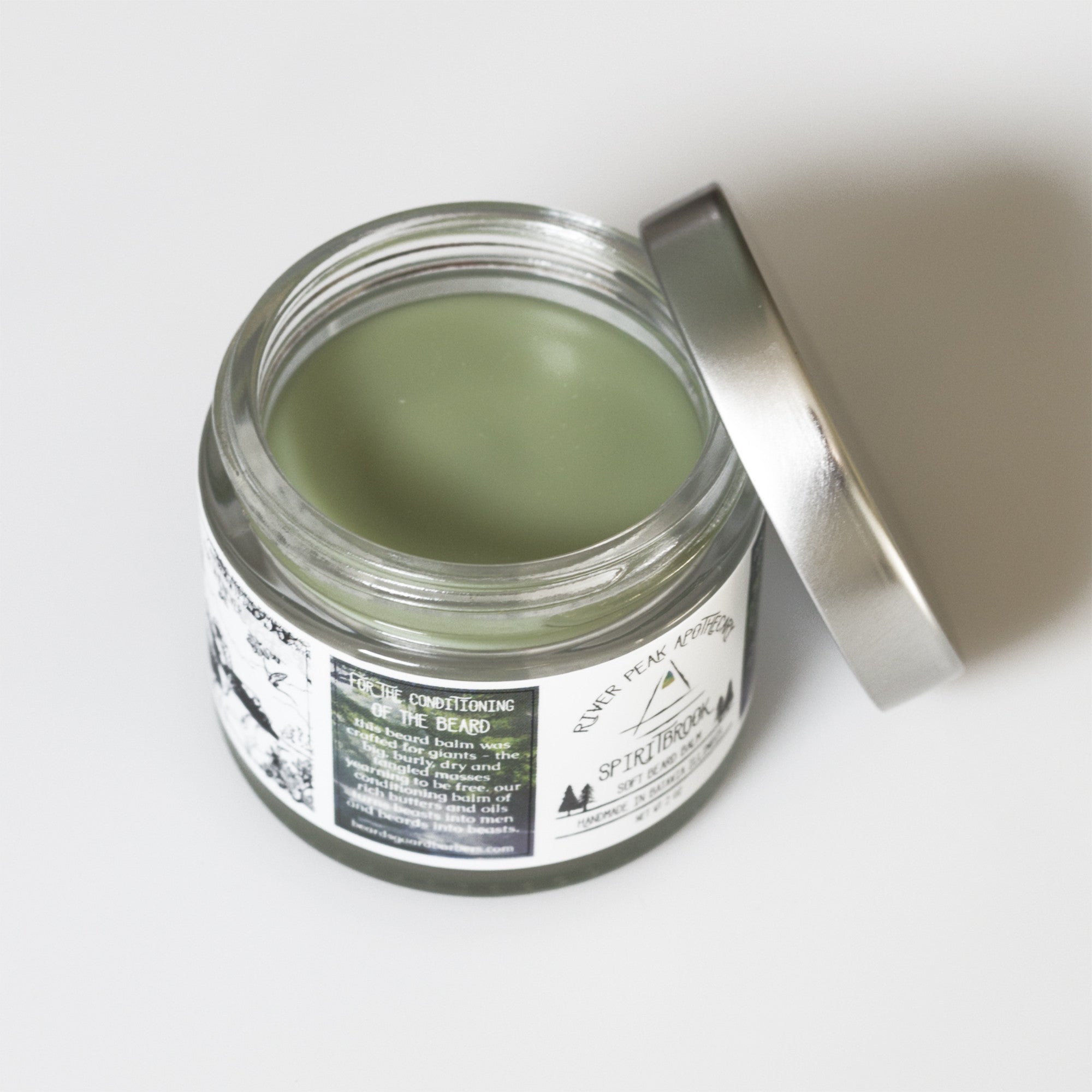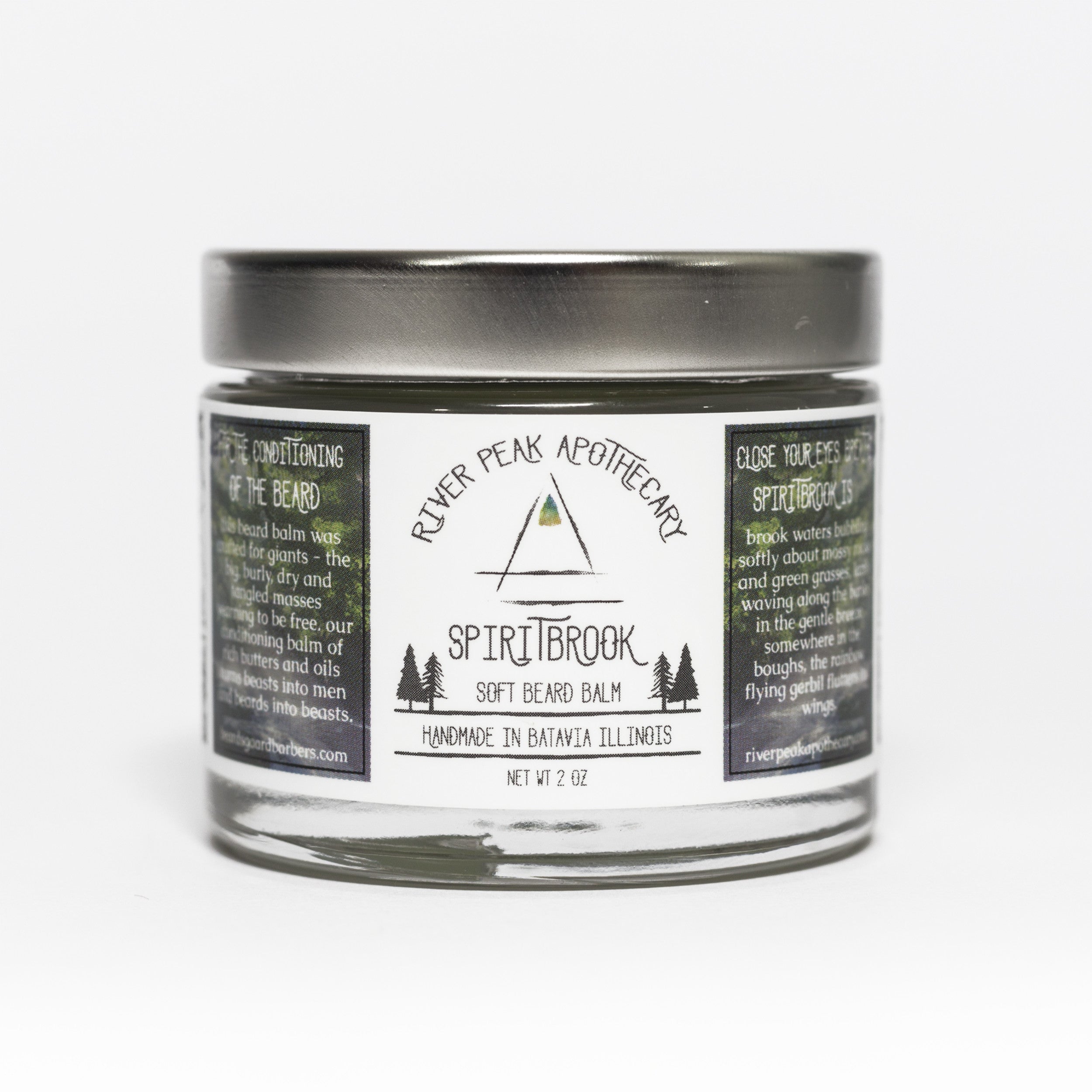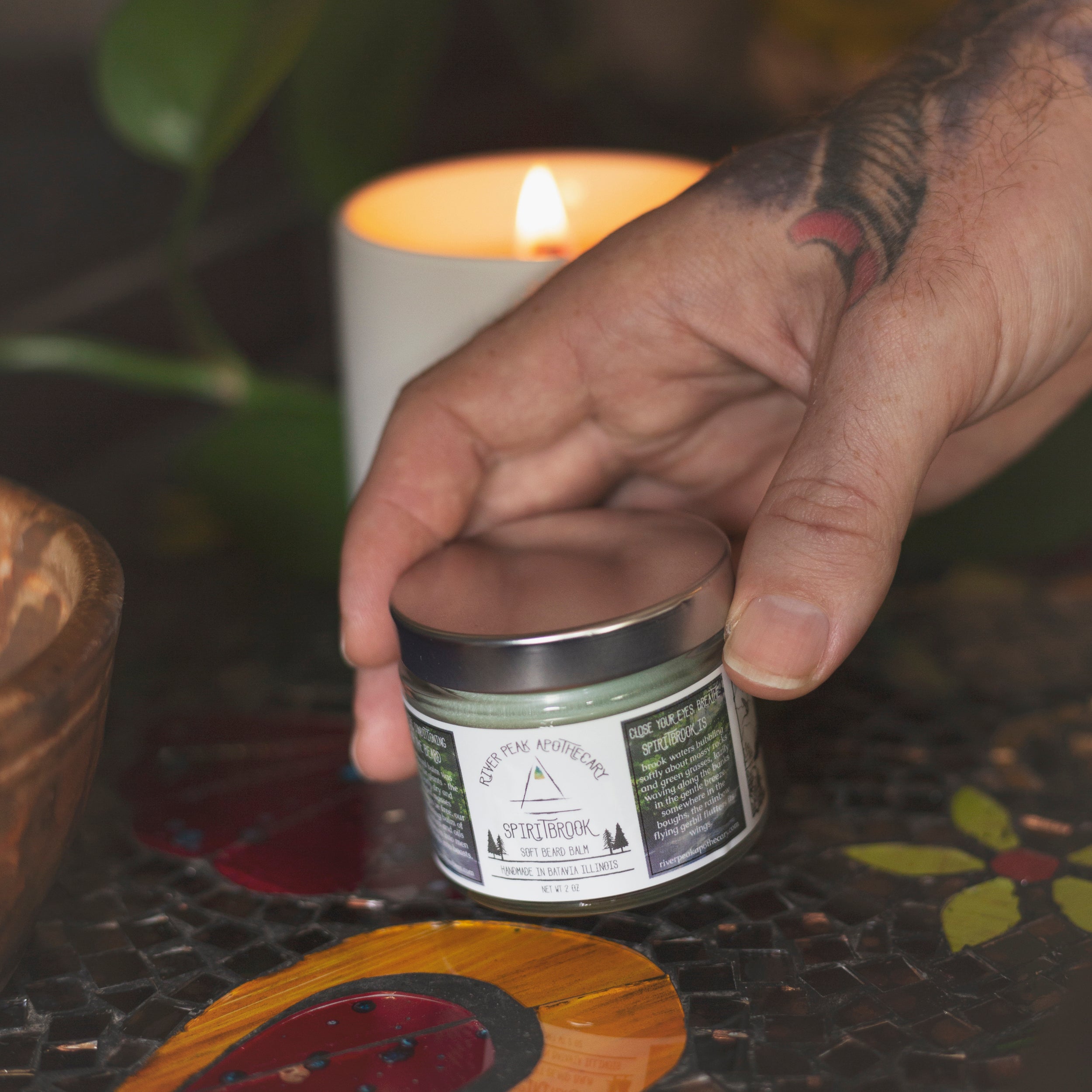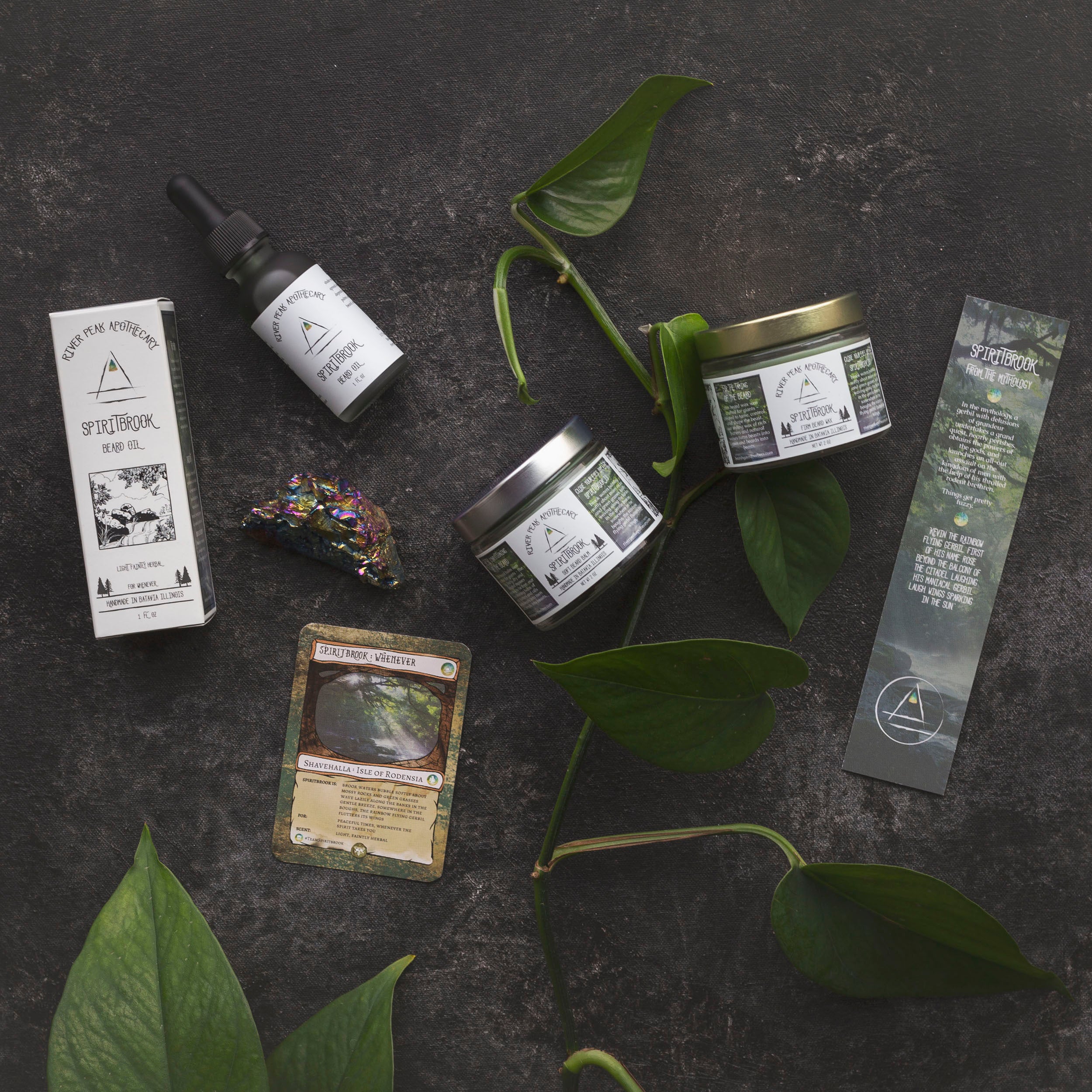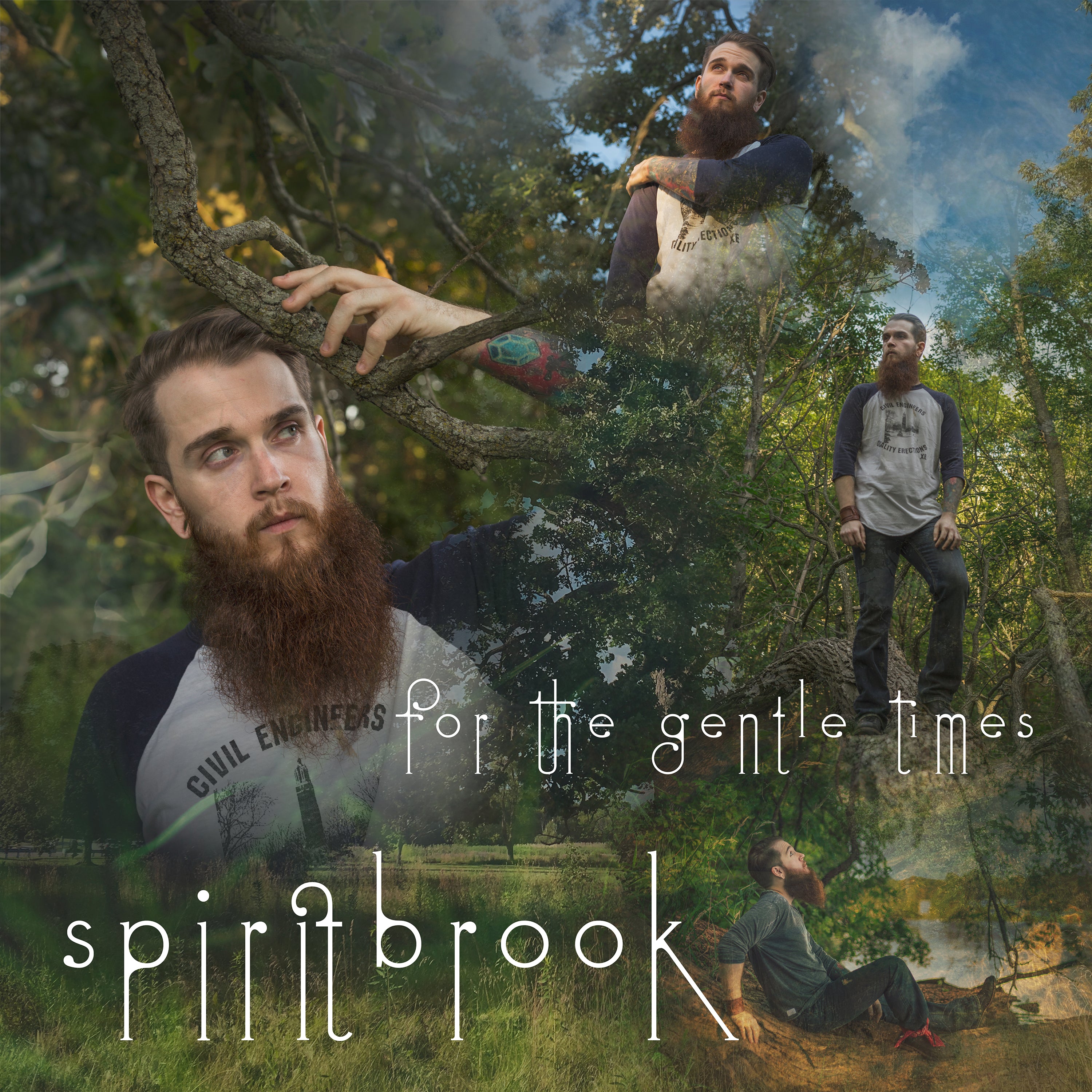 Spiritbrook Beard Balm • Gentle
$ 30.00
FOR CONTROL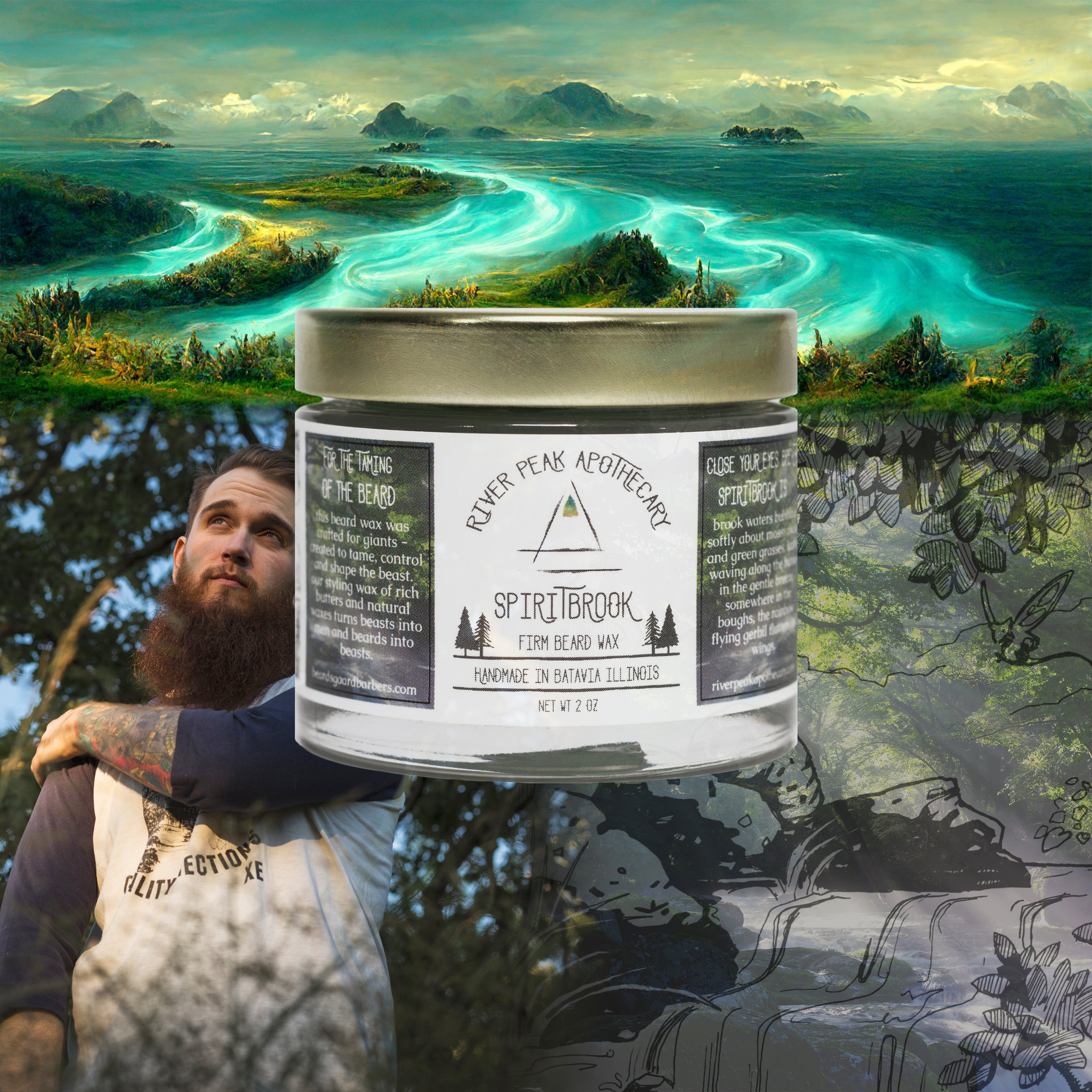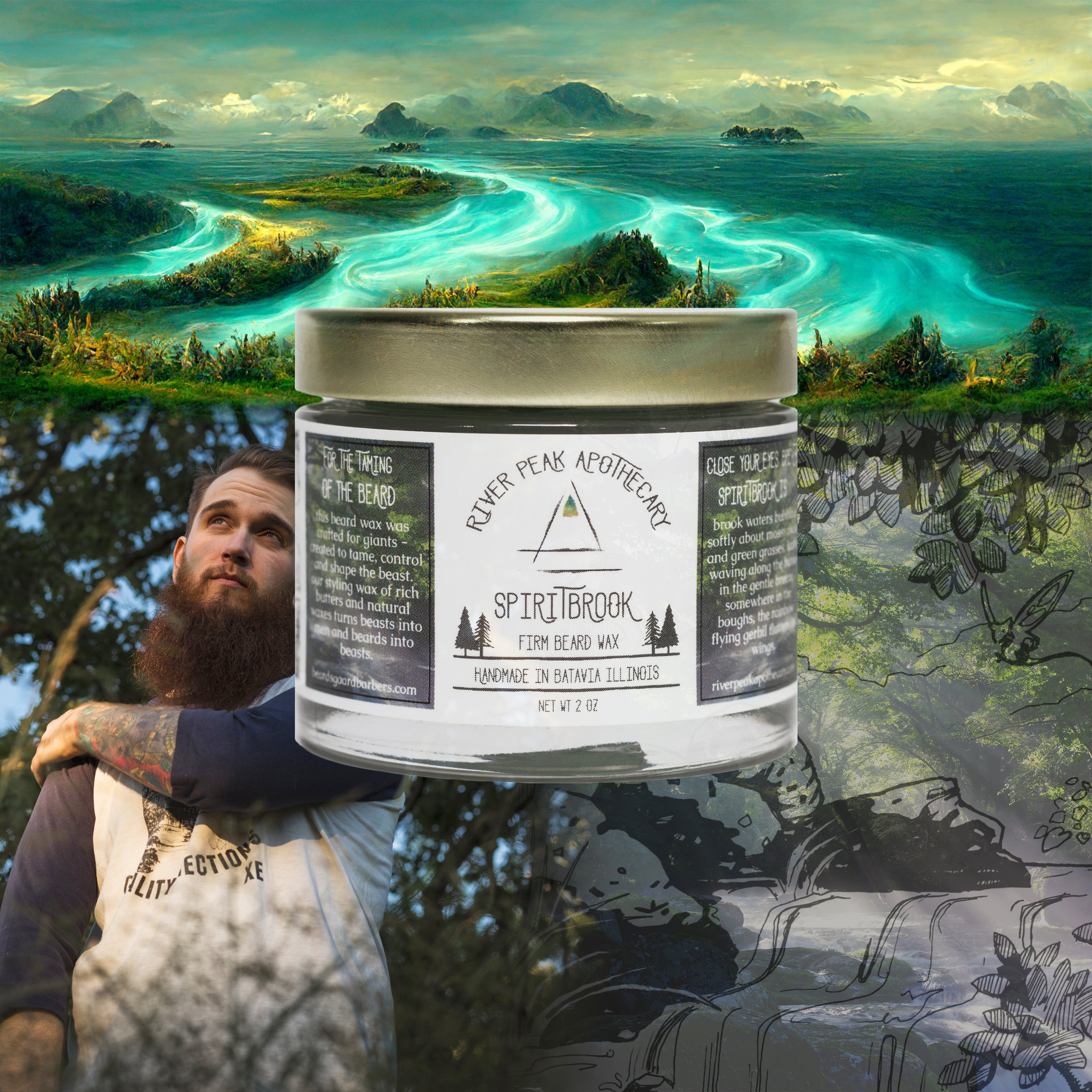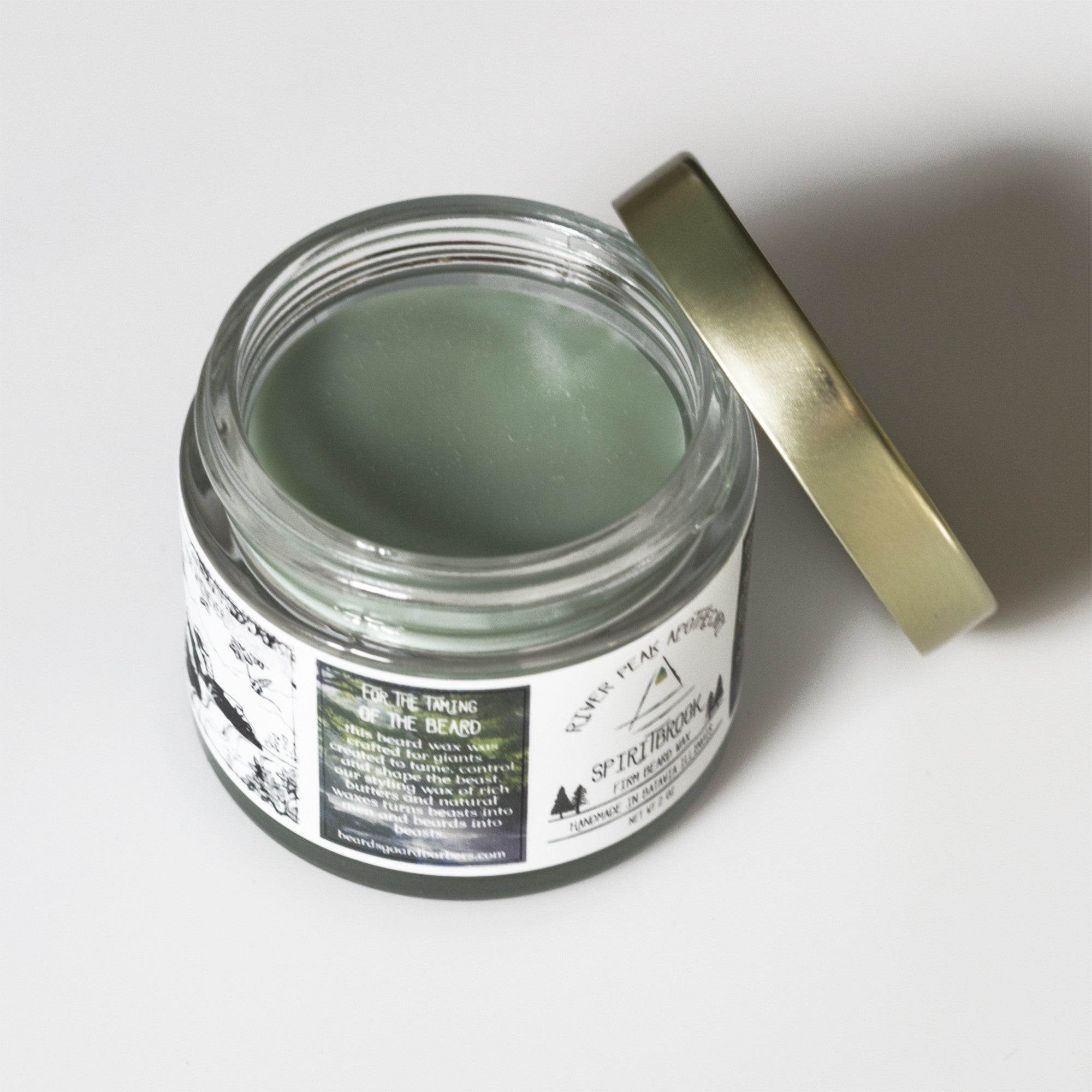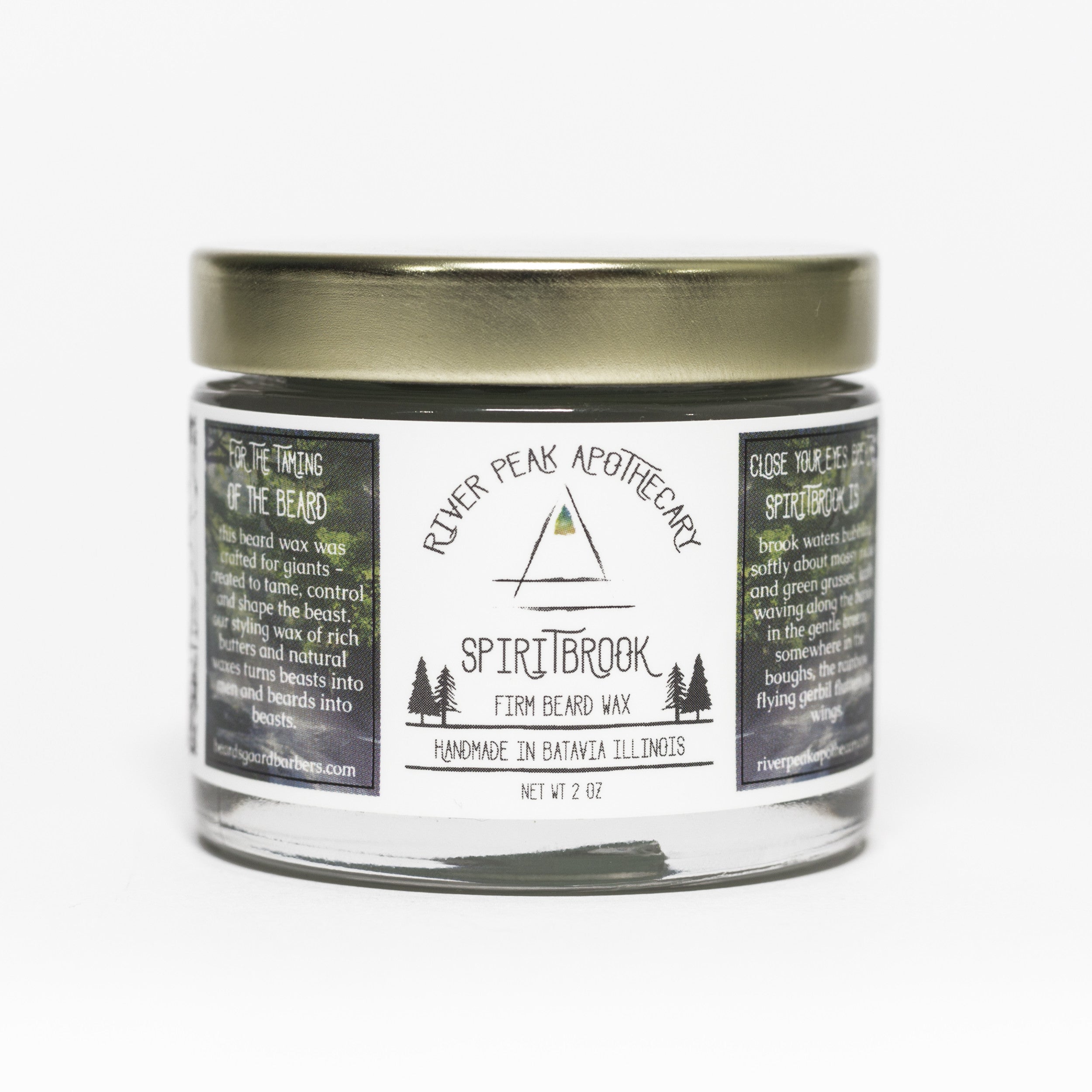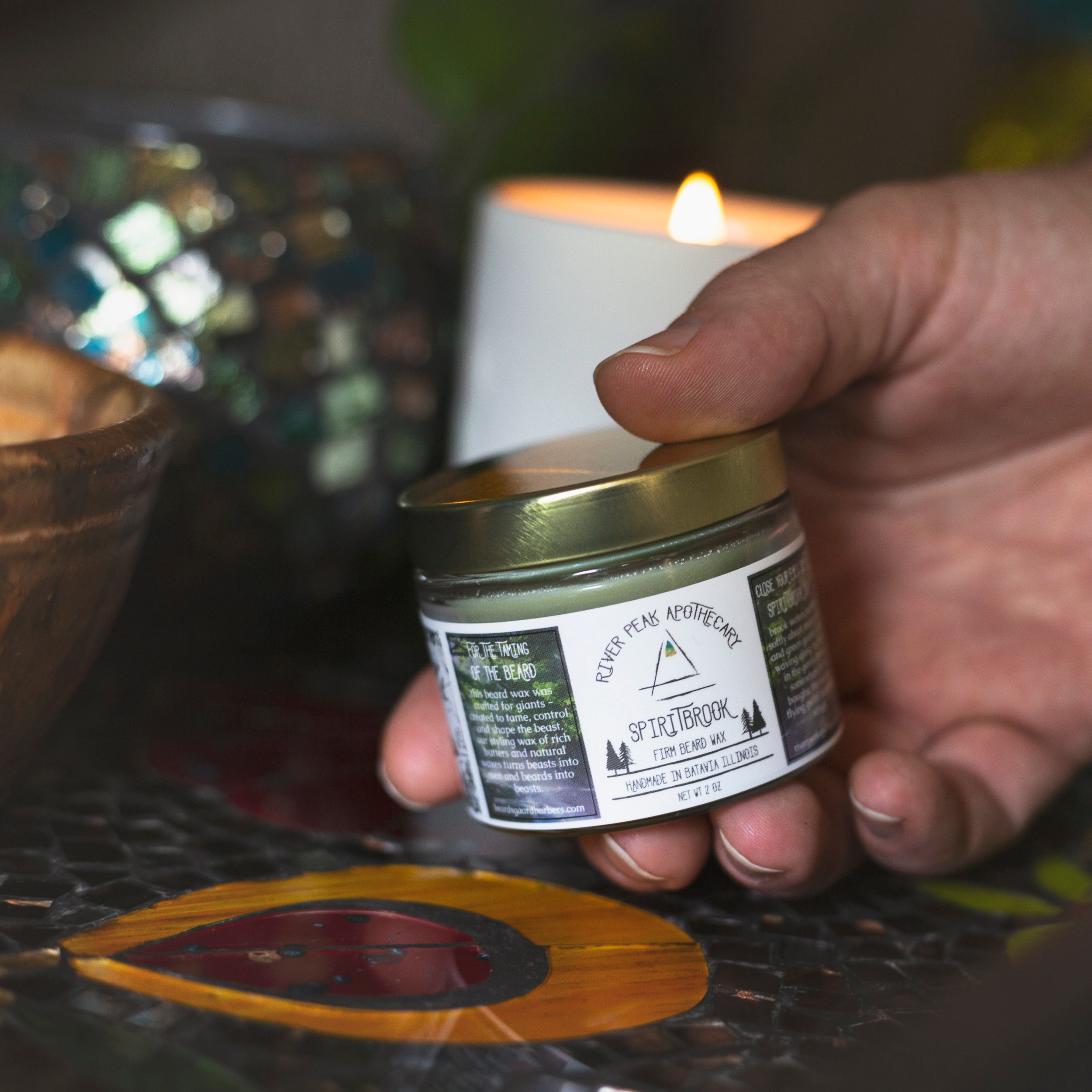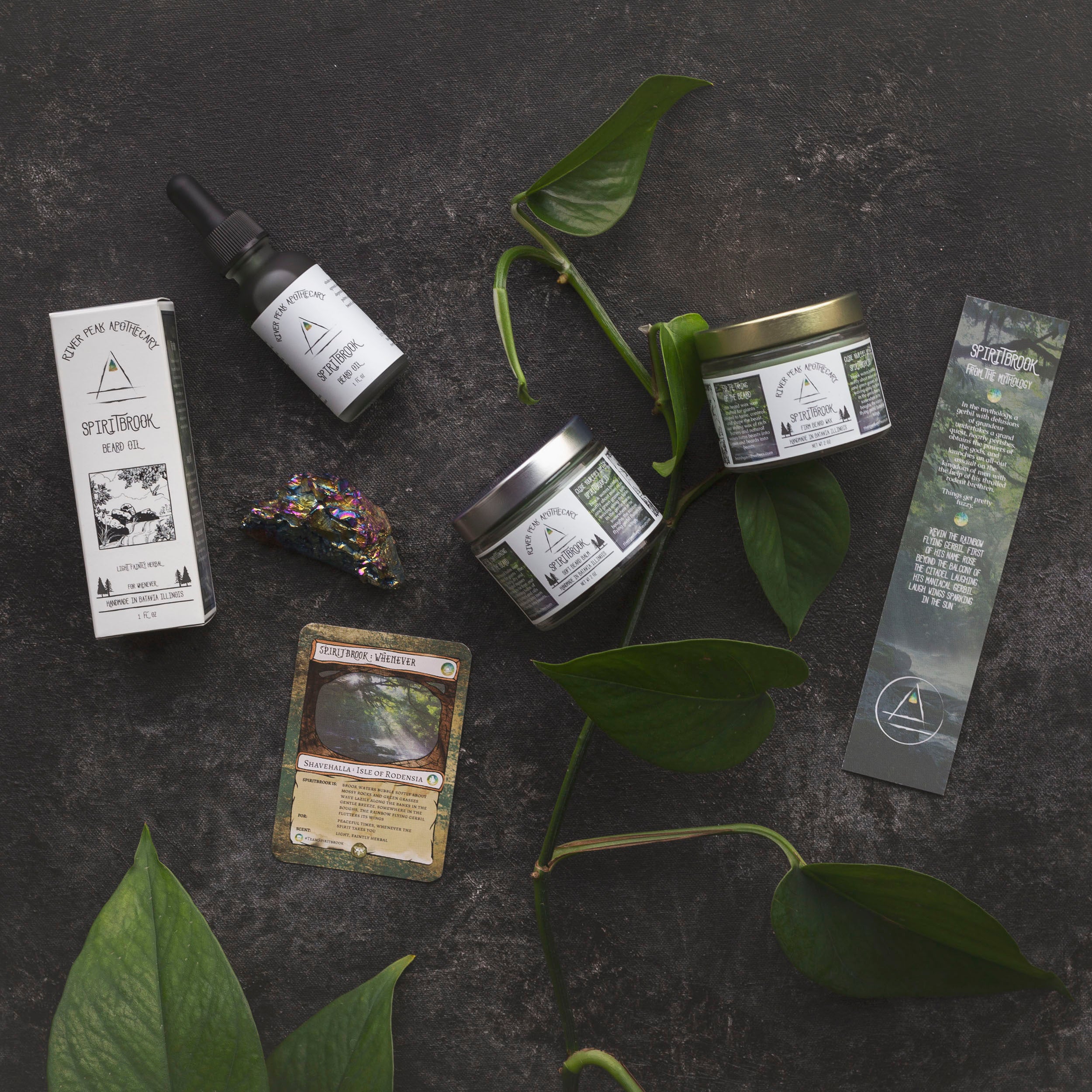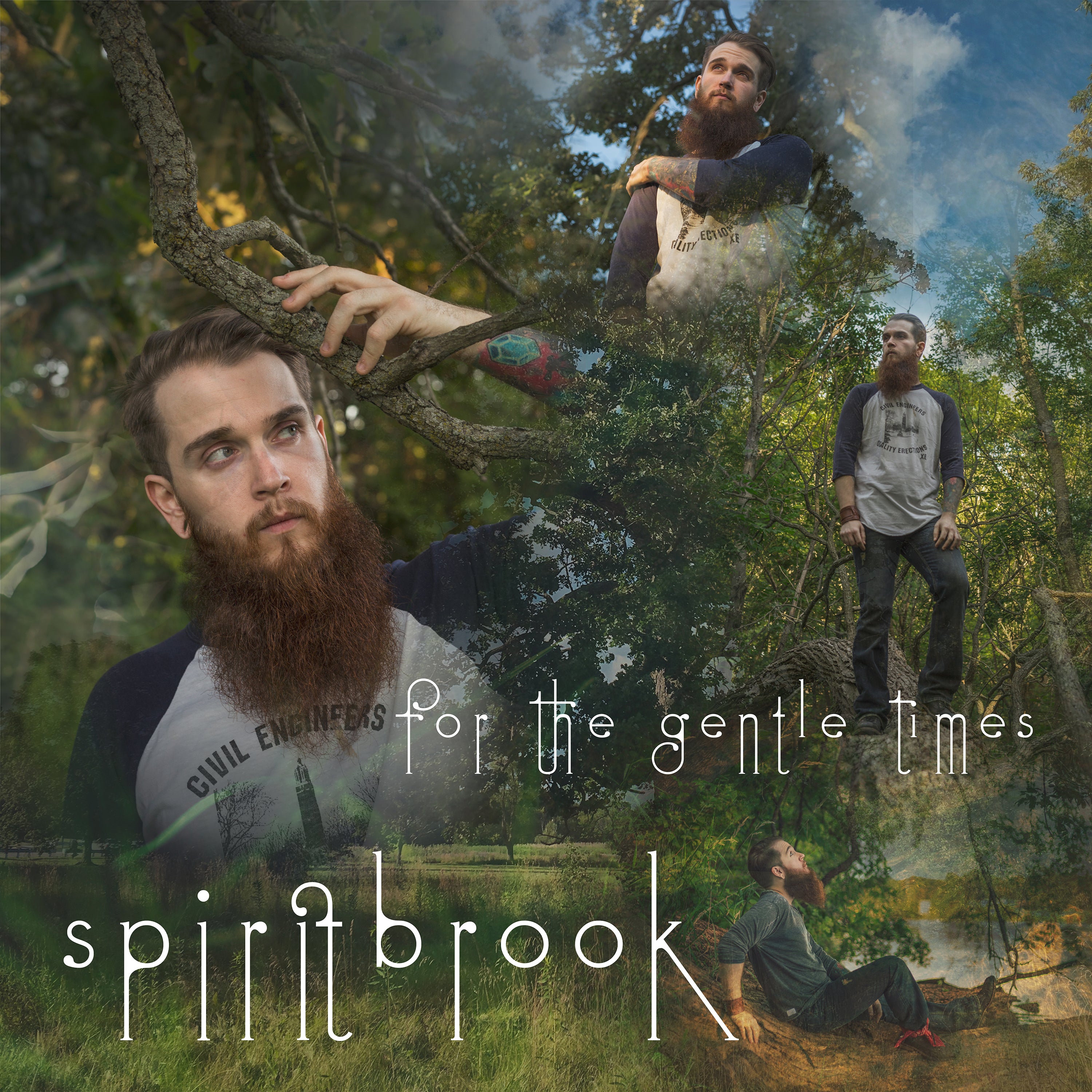 Spiritbrook Beard Wax • Gentle
$ 30.00
FOR INDECISION
THE FACE • THE HAIR • THE MODEL
What happens when you take a client covered in a rainbow of Zelda tattoos, dress him in vintage off colorless and leather, and take him to a local forest preserve with a veritable posse? A Calvin & Hobbes-esque. tree-climbing good time in the woods.

We have often joked that we started two businesses to have the excuse to run around in the woods in costumes with camera, buuut, it's only so much a joke.

This is pretty much our favorite part of work, and despite the mud and bugs and sweat and occasional poison ivy, we can't get enough of it.
Location: Gunnar Anderson Forest Preserve • Geneva, Illinois
Because the myth story this character is based upon (Kevin) is the only one not based on Elvish naming conventions, we didn't go for a literal fantasy costume either. How would one costume a Rainbow Flying Gerbil anyway? Kevin goes against the grain, hence Beardsmith's vintage raglan Quality Erections engineering shirt of his dad's from college seemed spot on.
One of our founders grew up deeply obsessed with Tolkien, and fantasy in general, so the fact that this business is set in a fully mapped fantasy Realm shouldn't be much of a surprise. The fact that said Realm has its own World Anvil might be.
Of course it doesn't end there. It's said that there are no happy endings, because nothing ends. With over 5000 years of history and bloodlines and mythology, we may never run out of stories to tell. Because you may come for the beard oils and scrubs and lip butters and whathaveyou, but you keep coming back for the epic tales of wizards and elves and god-powered, power hungry gerbils.

And three jars of beard butter at a time, because y'all are maniacs.
This is a taste one of those stories...
In the mythology, a little gerbil named Kevin is living an idyllic existence amongst the roots of the great tree of Eredh where Spiritbrook Stream flows down from the mountains of Asgard. Each day he skitters to the top branches to watch the works of the Gods on Blademount. He spies a temple at the convergence of the God lands, at the end of the rainbow that archs over Shavehalla.

And so he sets out on a journey to find the temple, and be the first rodent to taste real power. But as so many plans born of selfishness, it goes awry by way of something hungry.

Kevin gets God powers, forms a rodent cult army, foments a rebellion (we swear, this was written years before 2021) and gets his fluffy cult locked up on an island prison.

With all that detail and lore poured into one season of JUST beard products, you can imagine how much care we put into researching, formulating and making them.

There are far more product launches and lore to come, so be sure to follow along on Facebook, Instagram, YouTube, and now TikTok, sign up for our newsletter at the bottom of the page. We're so glad to have you in the fellowship, fair frand.
FOLLOW US IN THE WEBS OF INTER