You are seafarer in your soul. Your eyes long to see new coasts of faraway lands, with some minor banditry in between. You do your best to avoid scurvy. Dragonsea is your beard scent.
THE IDEA
When we begin imagineering a new product, the first thing we must conjure to mind is a place, and how one would feel in that place, and the scents floating on the air there.

Then we turn to our fantasy artist client friend Brian Busch to illustrate it, this giving rather simple instructions: dragon, seaport, epic destruction.

For a summertime beard line like what would become Dragonsea beard oil, balm and wax, we dreamed of a bustling market port bursting forth with the rich spices, singing citrus and spilling florals of faraway lands, and the
THE SCENT
To create the lively, bustling we were after, we first turned to a pair of citruses, bright sunny Lemon, and the drier, more refined White Grapefruit.

For the bright vines of fragrant, sun drenched flowers spilling over city walls we turned to the velvety peach apricot tea notes of precious (and pricey) Champaca, of the Magnolia family.

To conjure the markets, we blended Pink Peppercorn, with the dried bundles of Immortelle flowers, dark aged Patchouli leaves, resinous Frankincense, and herbaceous (and mosquito-repelling) Davana.

THE FORMULA
Our beard goods may smell spectacular, but they wouldn't be as popular as they are without base formulas that do what they're supposed to do: make your face AND beard hair soft, supple and controllable.

With protective barrier oils like *Castor and Avocado, fast absorbing oils like *Grapeseed and Sunflower, nutrient-packed oils like Hemp, Borage, and Vitamin E, as well as luxurious liquid silk-like Oat oil, these formulas are carefully engineered by barbers to give your beard just what it needs.

*present in balms and waxes, as well as beard oils

THE MYTH
Sometimes the photo shoots come first, sometimes the mythology comes first, but as they are made, each product takes its place as a location on our map of the Realm of Beardsgaard.

Being big old fantasy nerds, we write a mythological story centered on that location, which also enters our Dungeon & Dragons world in which we game (find BeardsgaardBarbers on Twitch!)

And most fun of all, we take clients, locals and friends out into nature, dress them up in costumes and shoot them. With camera, to create the characters and scenes of products just like...Dragonsea.

Short of the superimposed water, this photo was taken by us outside of the best noodle places on the island of Maui. Had we not looked out over the parking lot, we would never have seen this amazing view. Make sure to look up, you know?
Beard Oil
Beard Balm
Beard Wax

THE SCENT INSPIRATION
Dragonfire sweeps through a seaside market town. Wood smolders, precious exotic spices and florals ignite and both citrus fruits and the very sea vaporize in an instant

NATURAL PERFUMERY
River Peak Apothecary products are formulated with the tenets of perfumery in mind, their scents imparted with natural ingredients like essential oils, CO2 extractions and select Absolutes.

This one is for heady summer nights with bonfires blazing near the ocean
TOP NOTES
White Grapefruit
Lemon



MIDDLE NOTES
Immortelle
Pink Peppercorn
Champaca
Davana
BASE NOTES
Dark Patchouli
Frankincense



FOR MOISTURE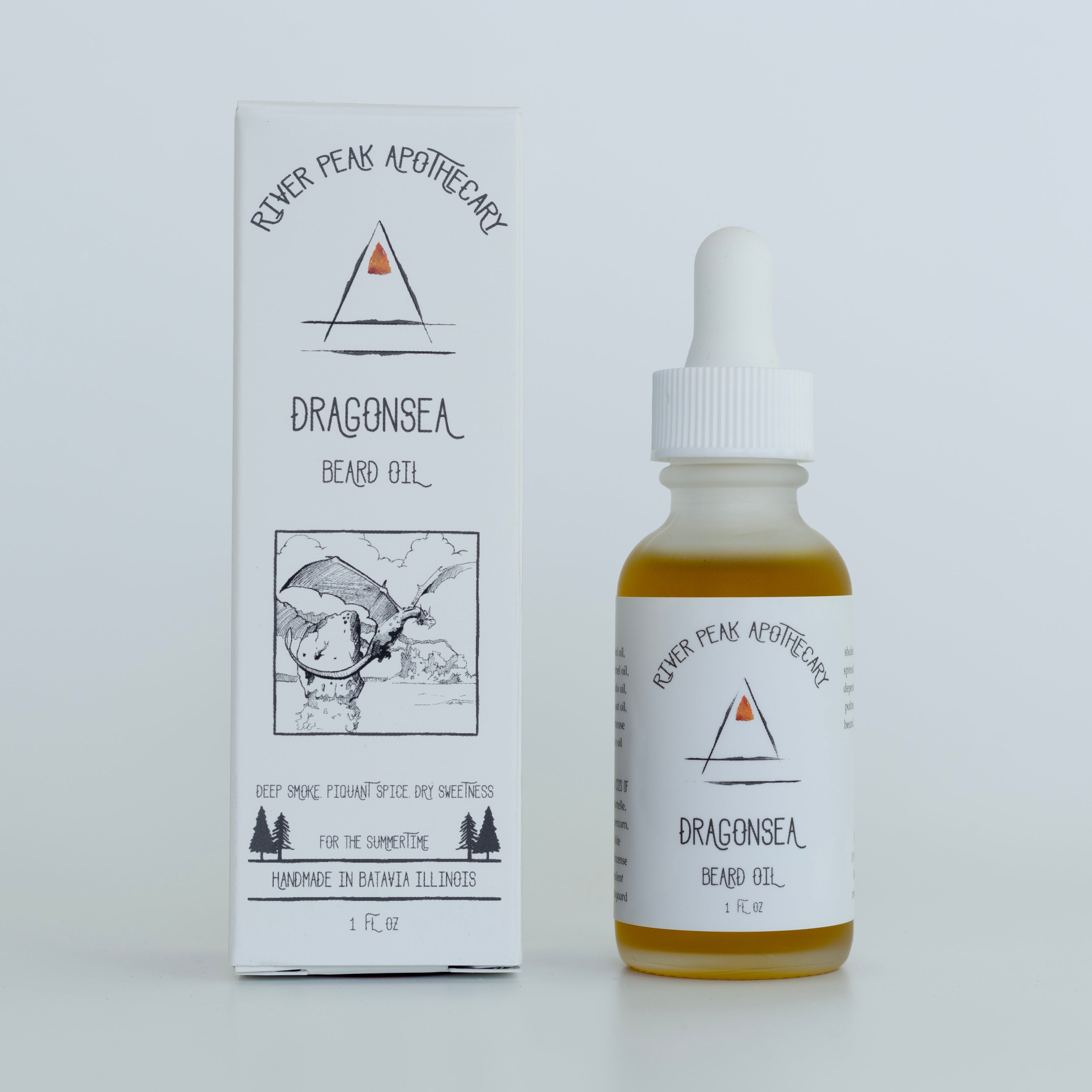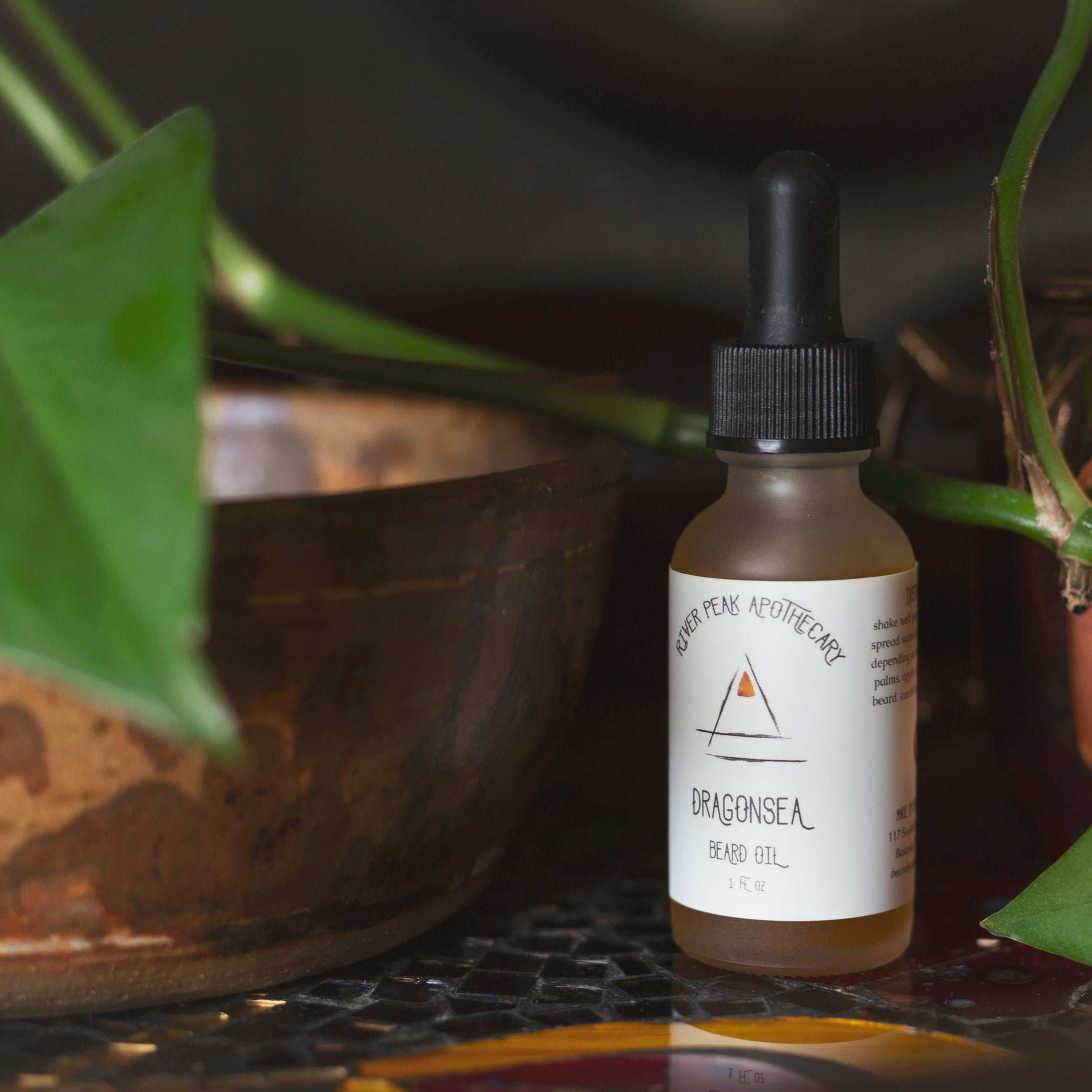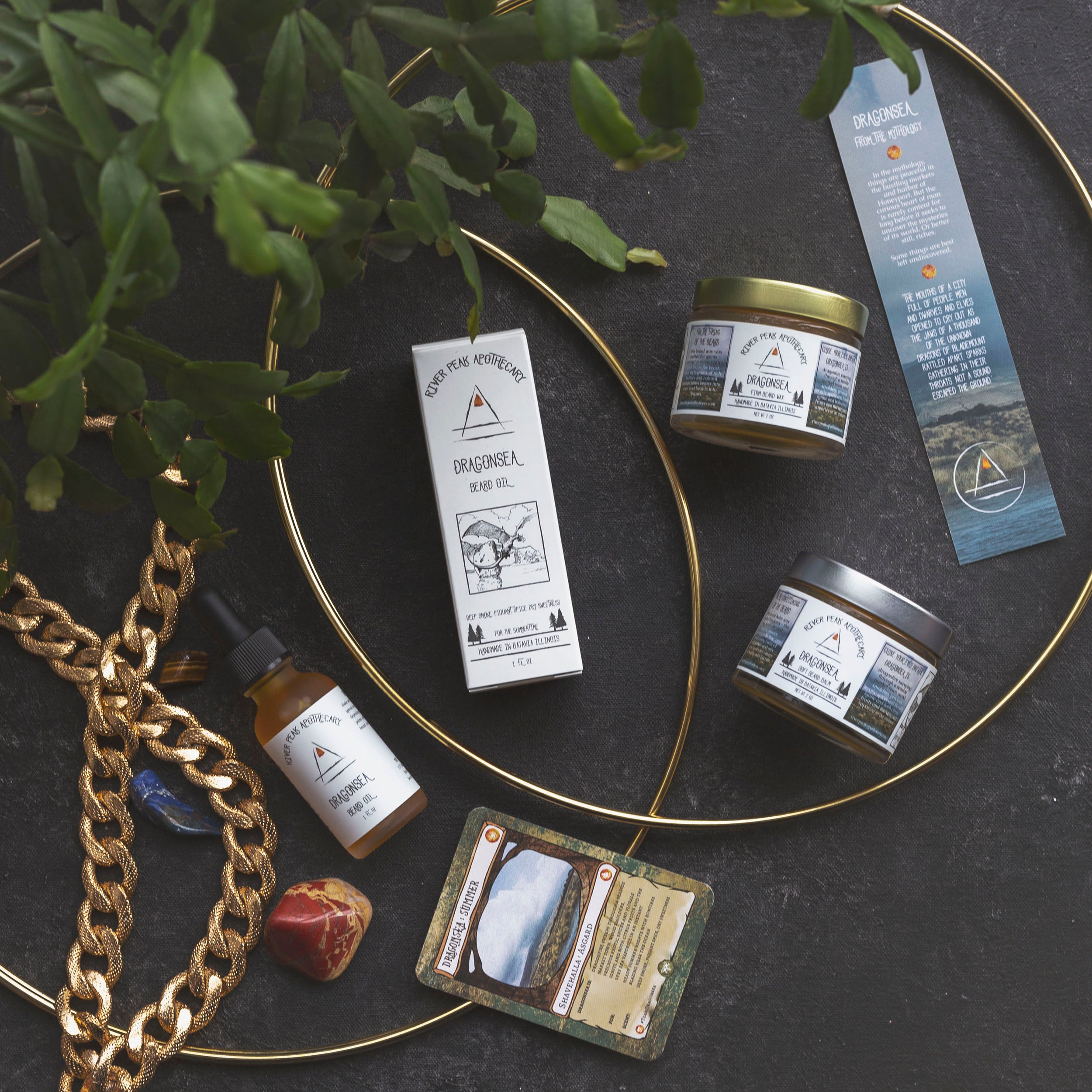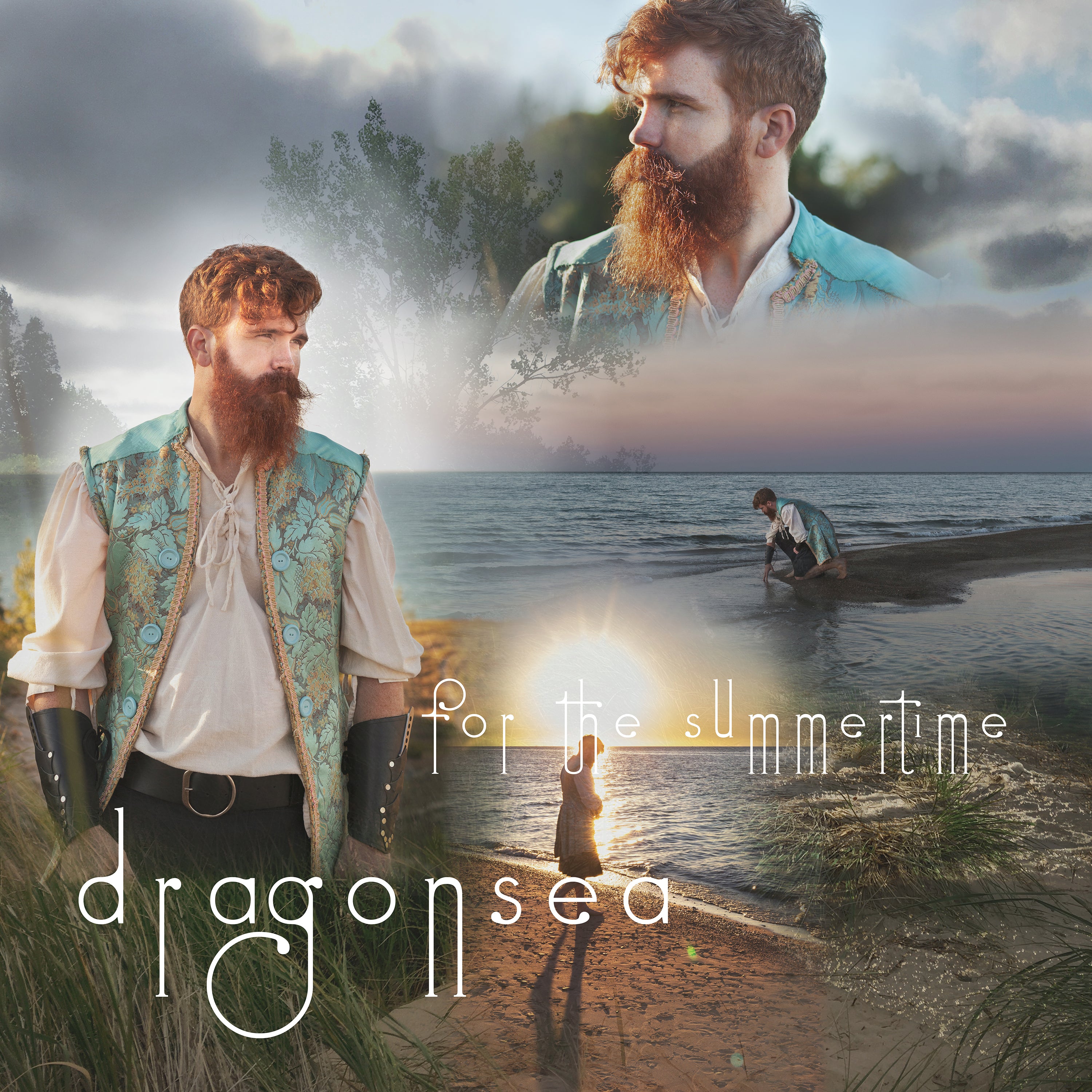 Dragonsea Beard Oil • Summer
$ 26.00
FOR BOTH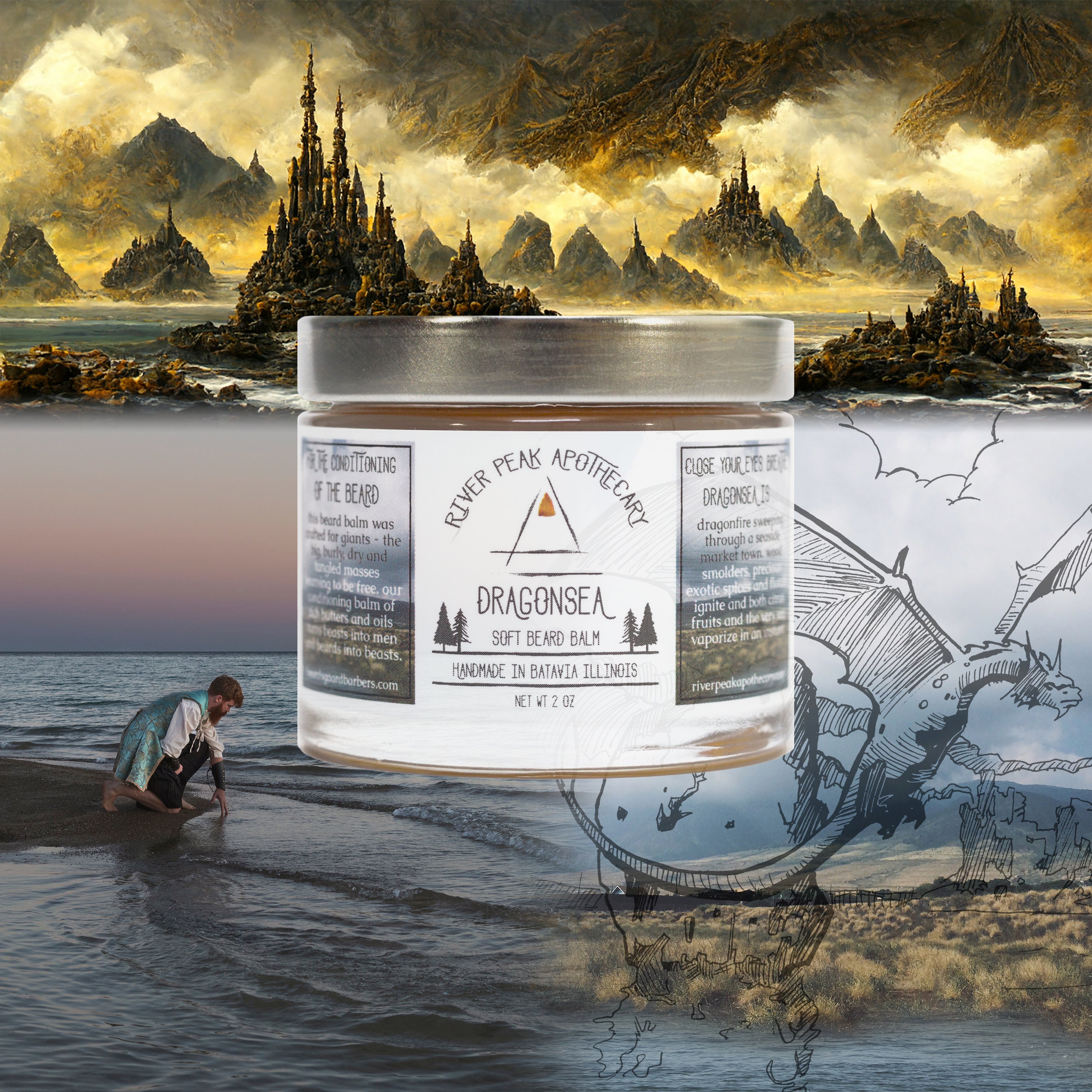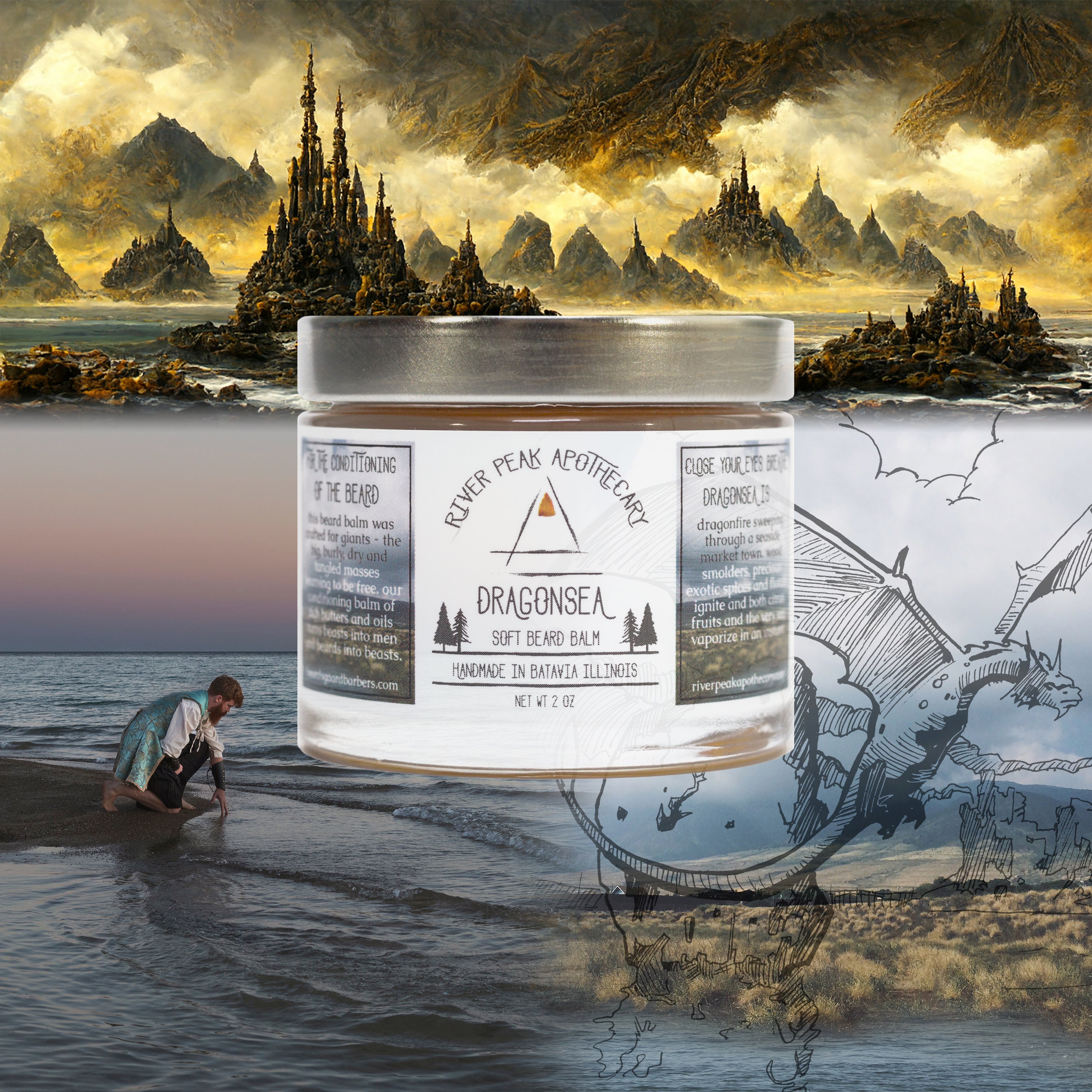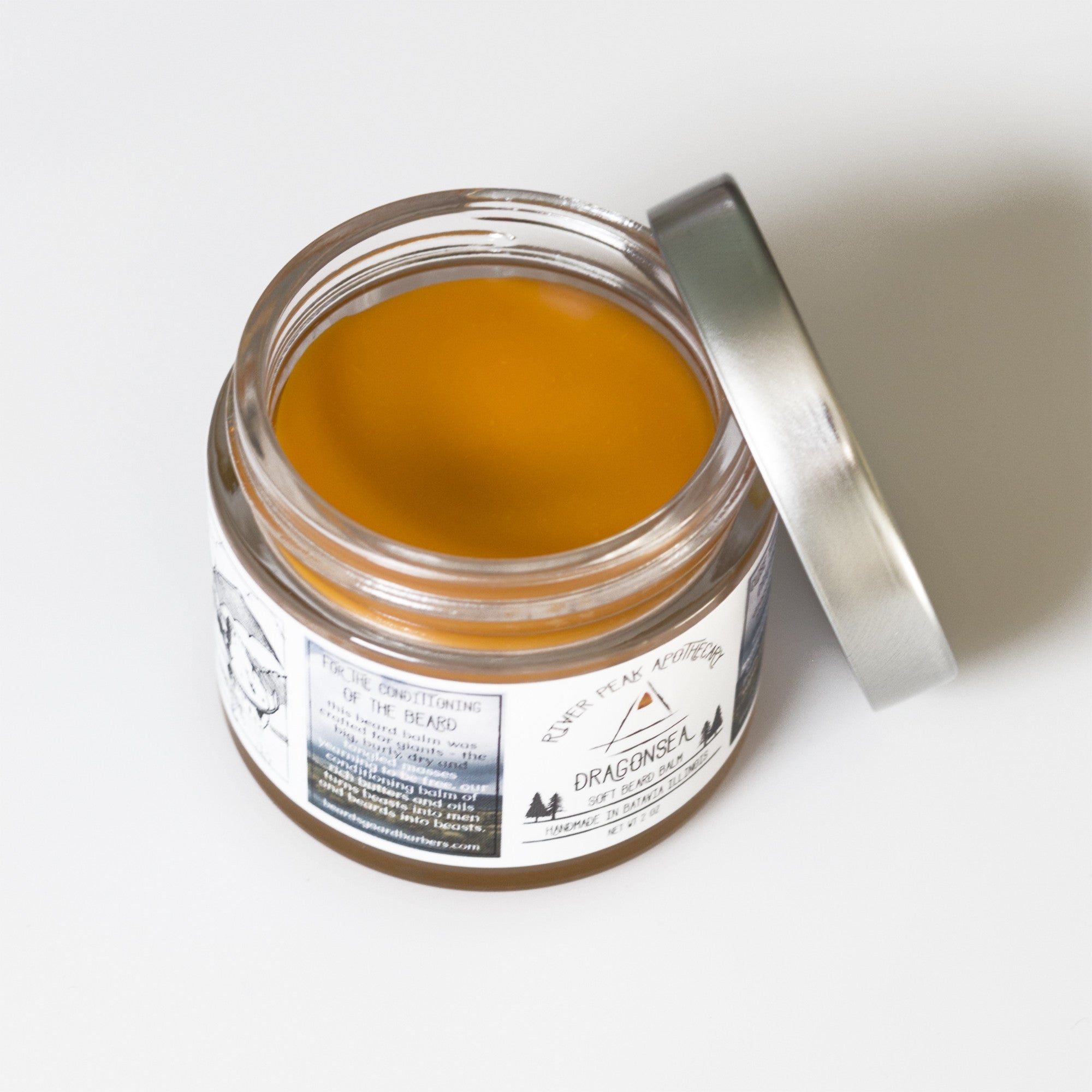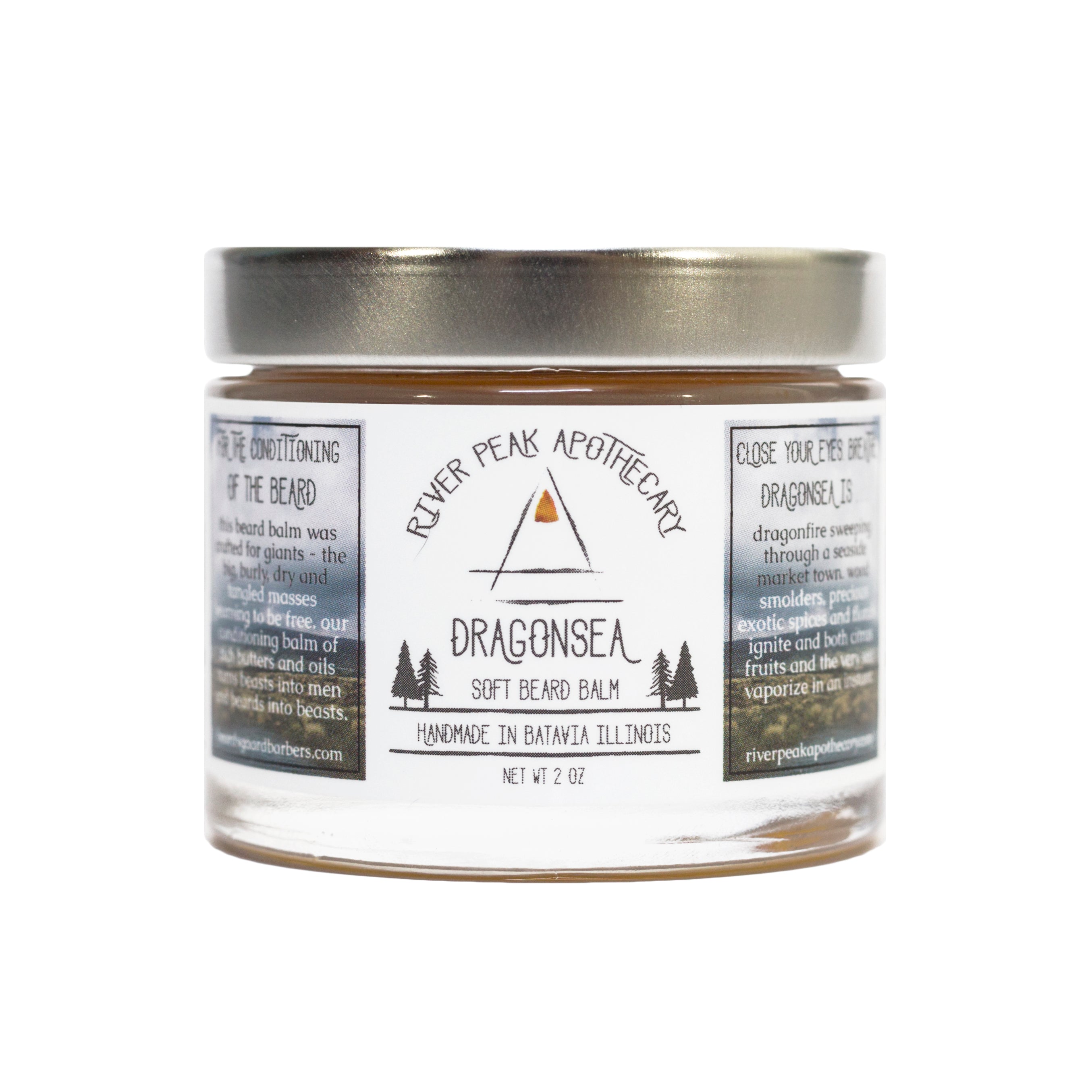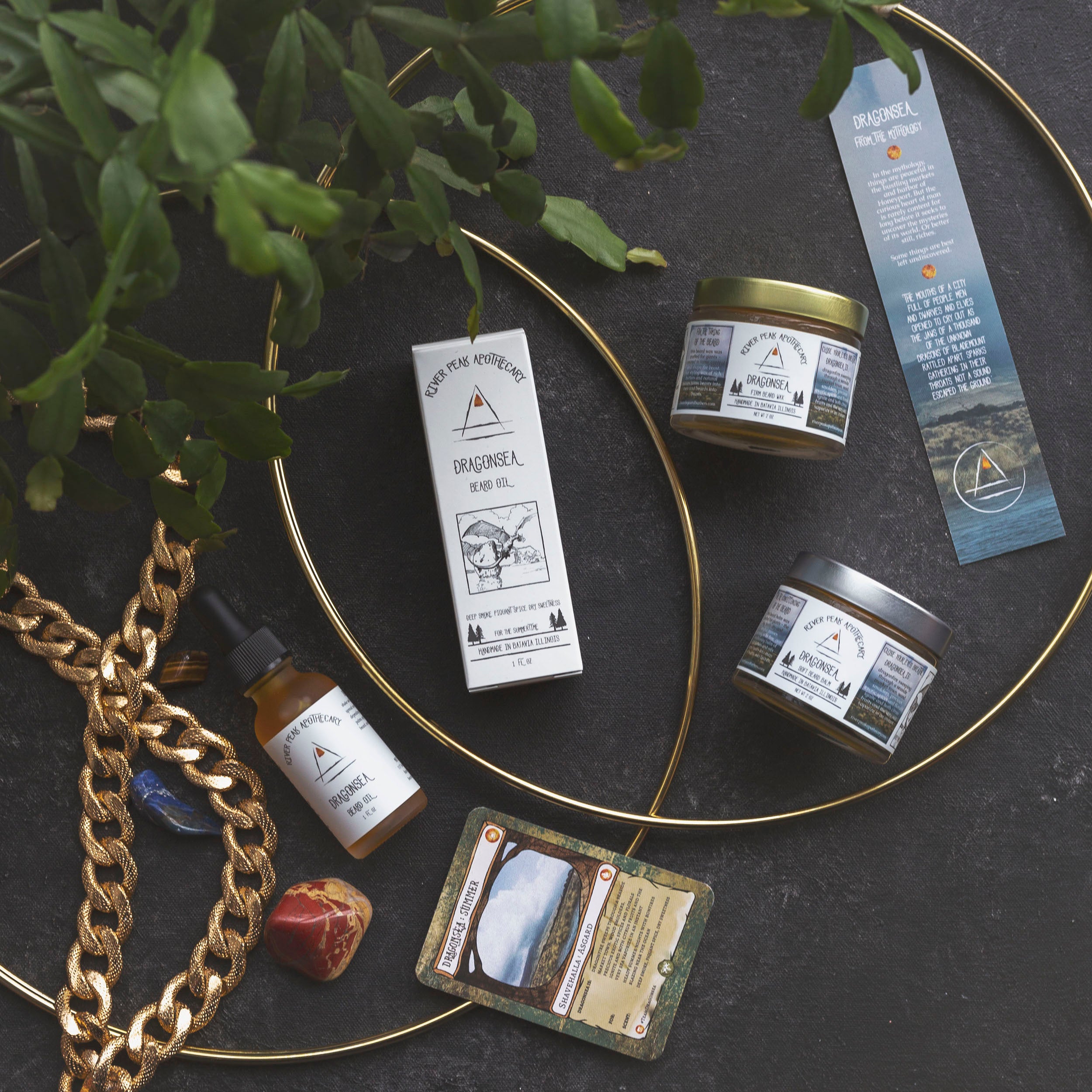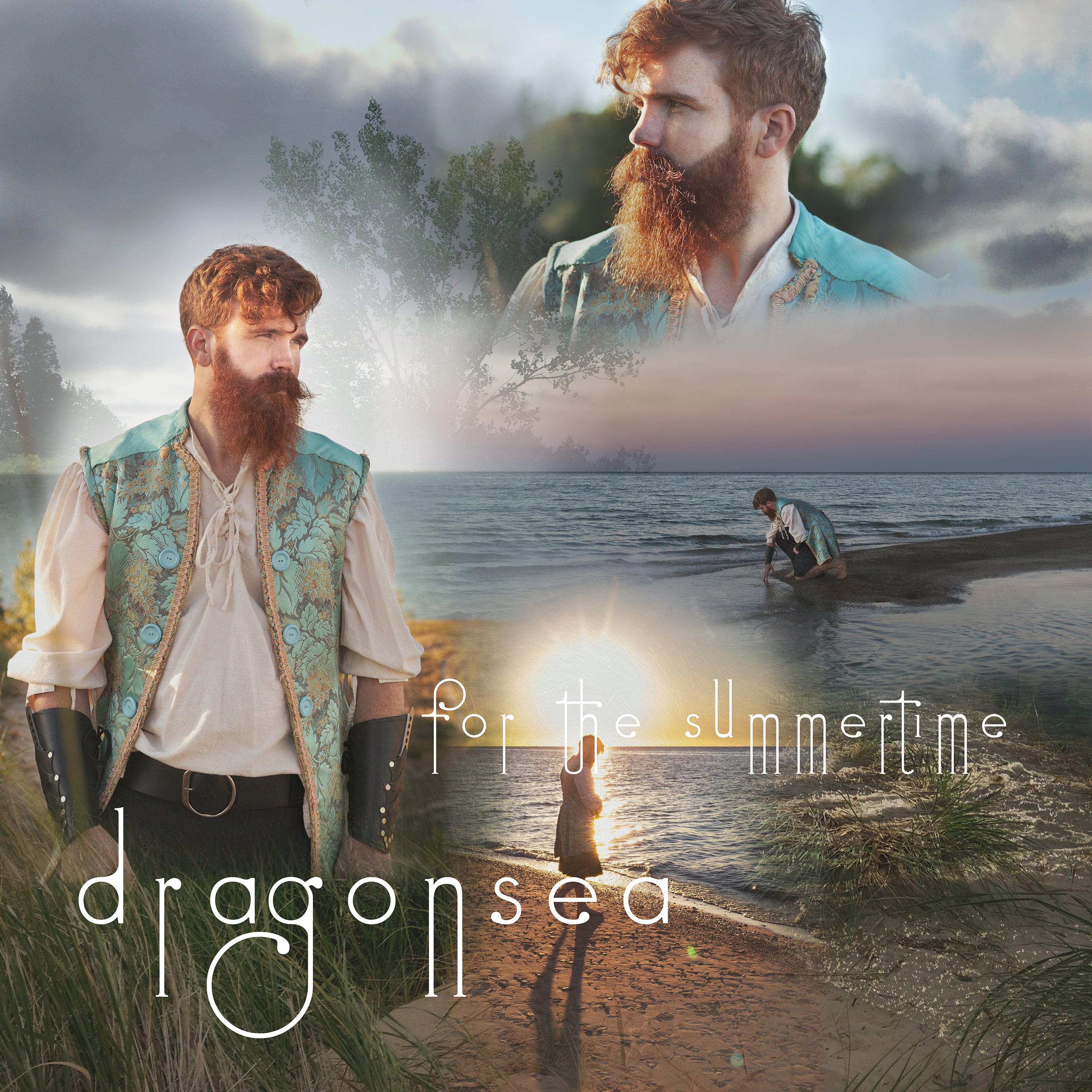 Dragonsea Beard Balm • Summer
$ 30.00
FOR CONTROL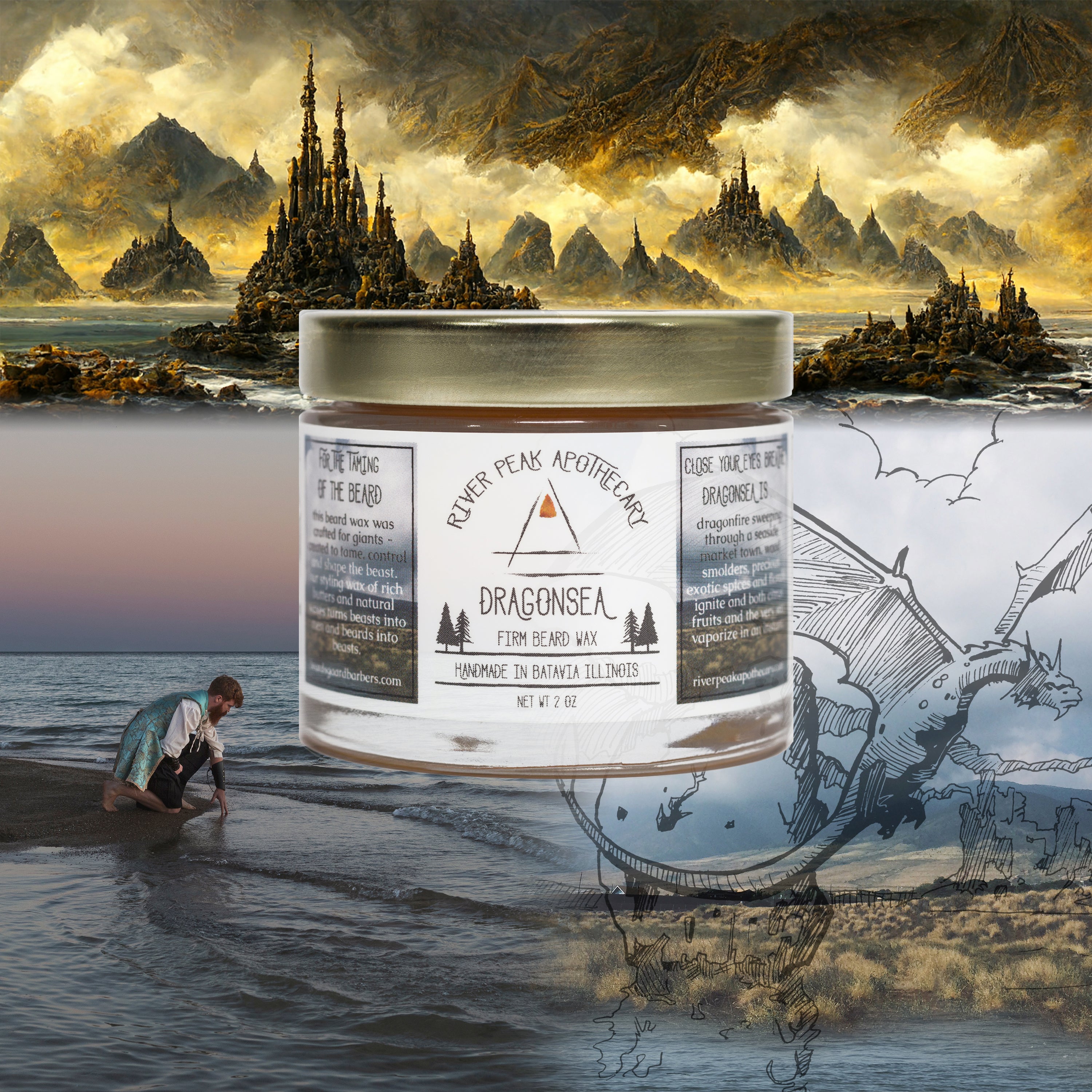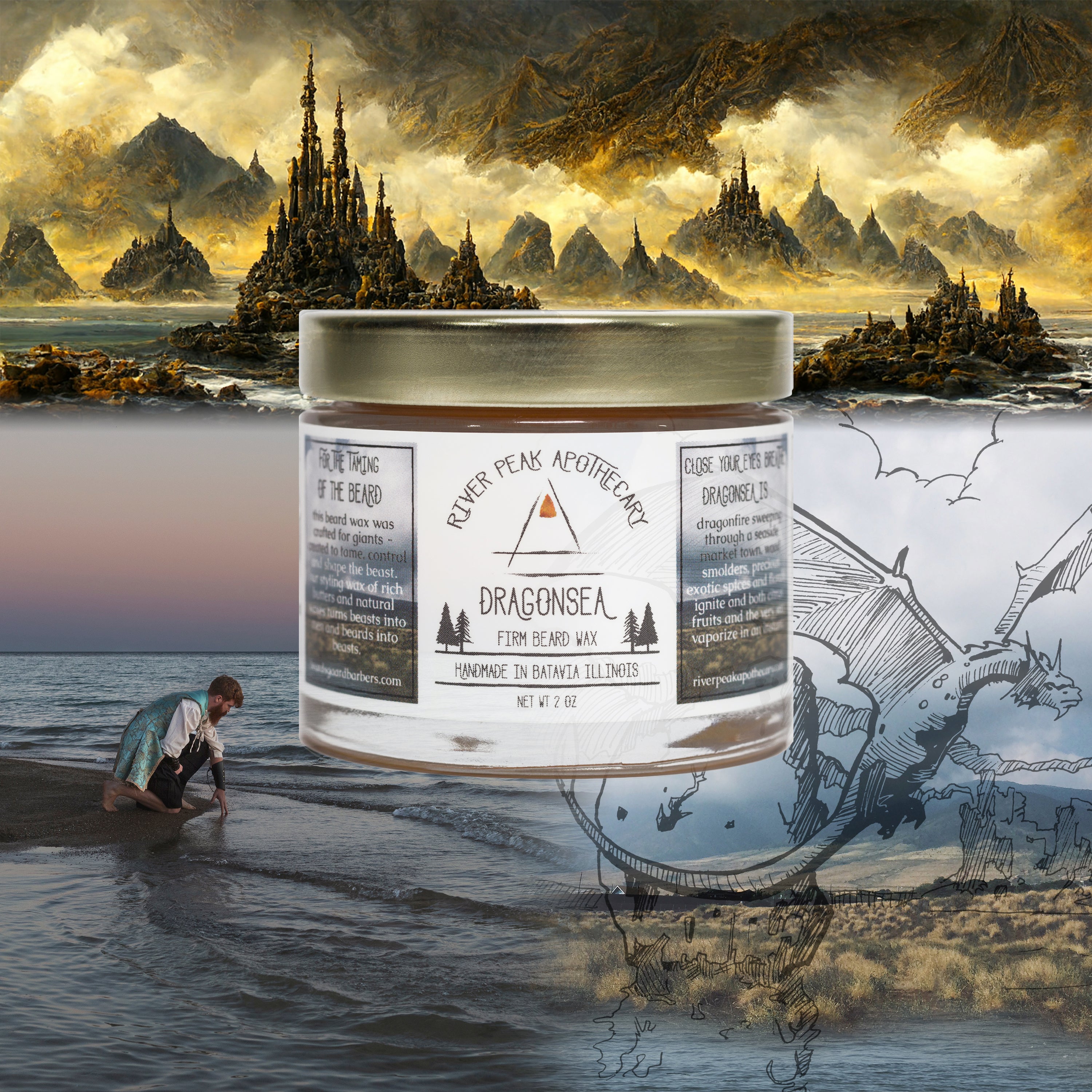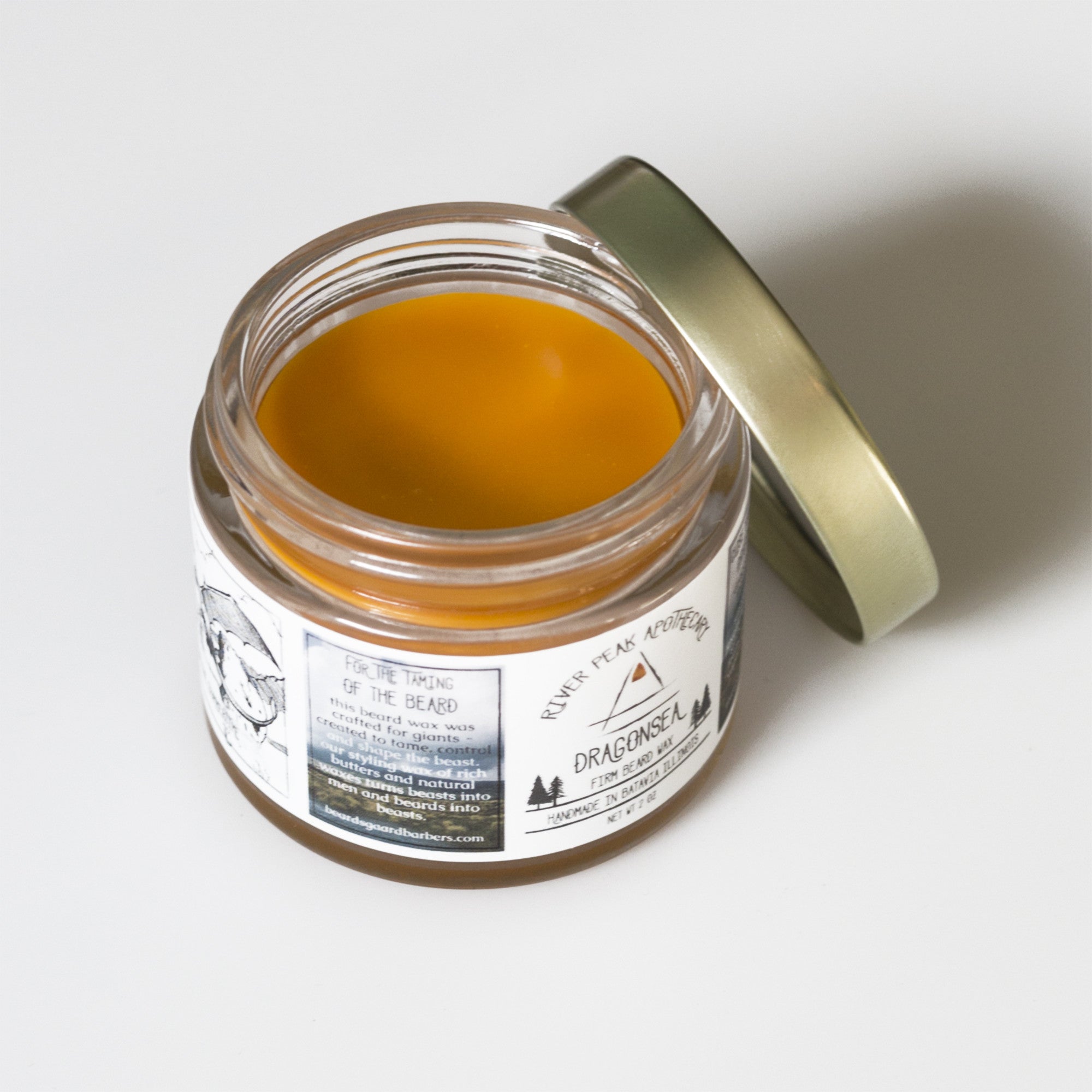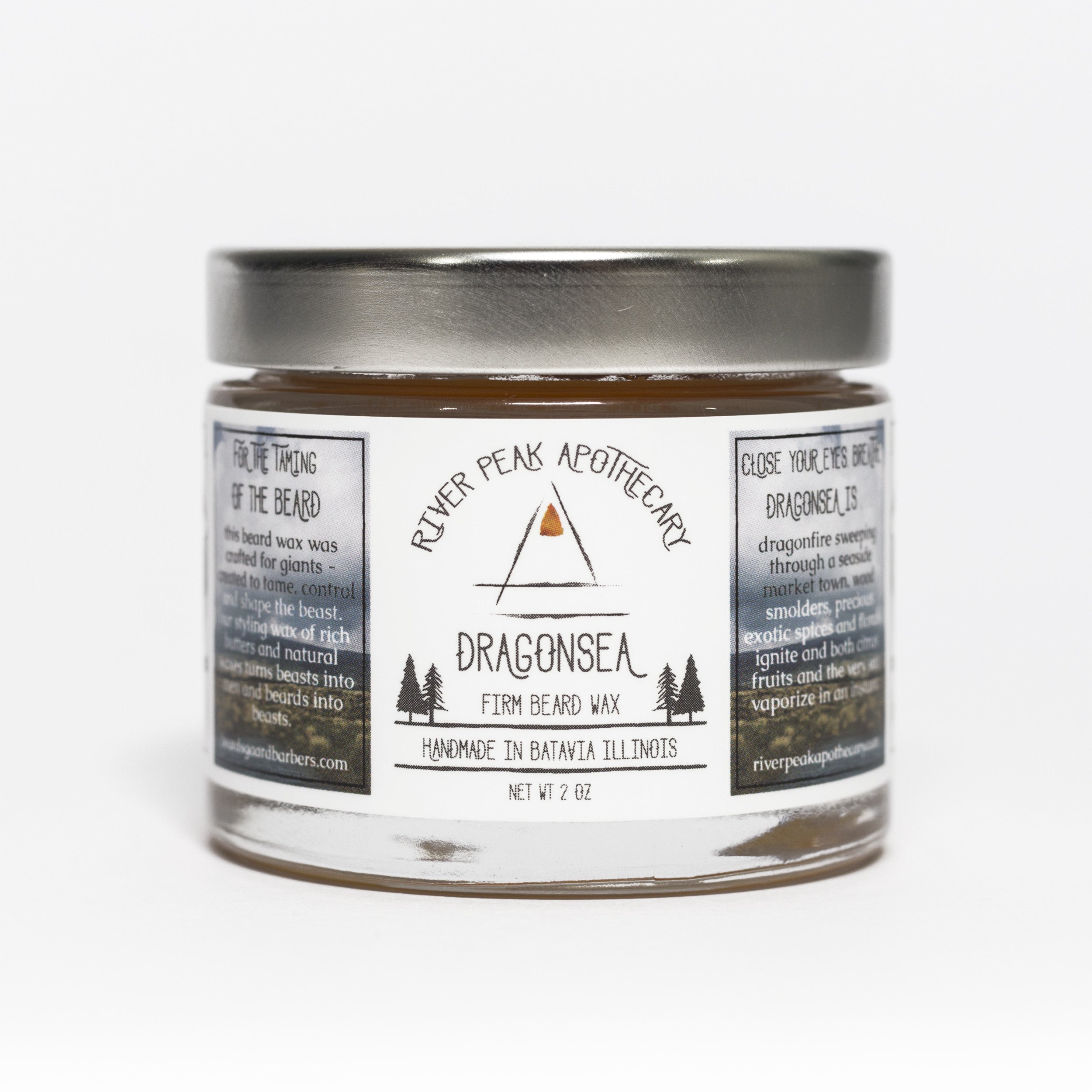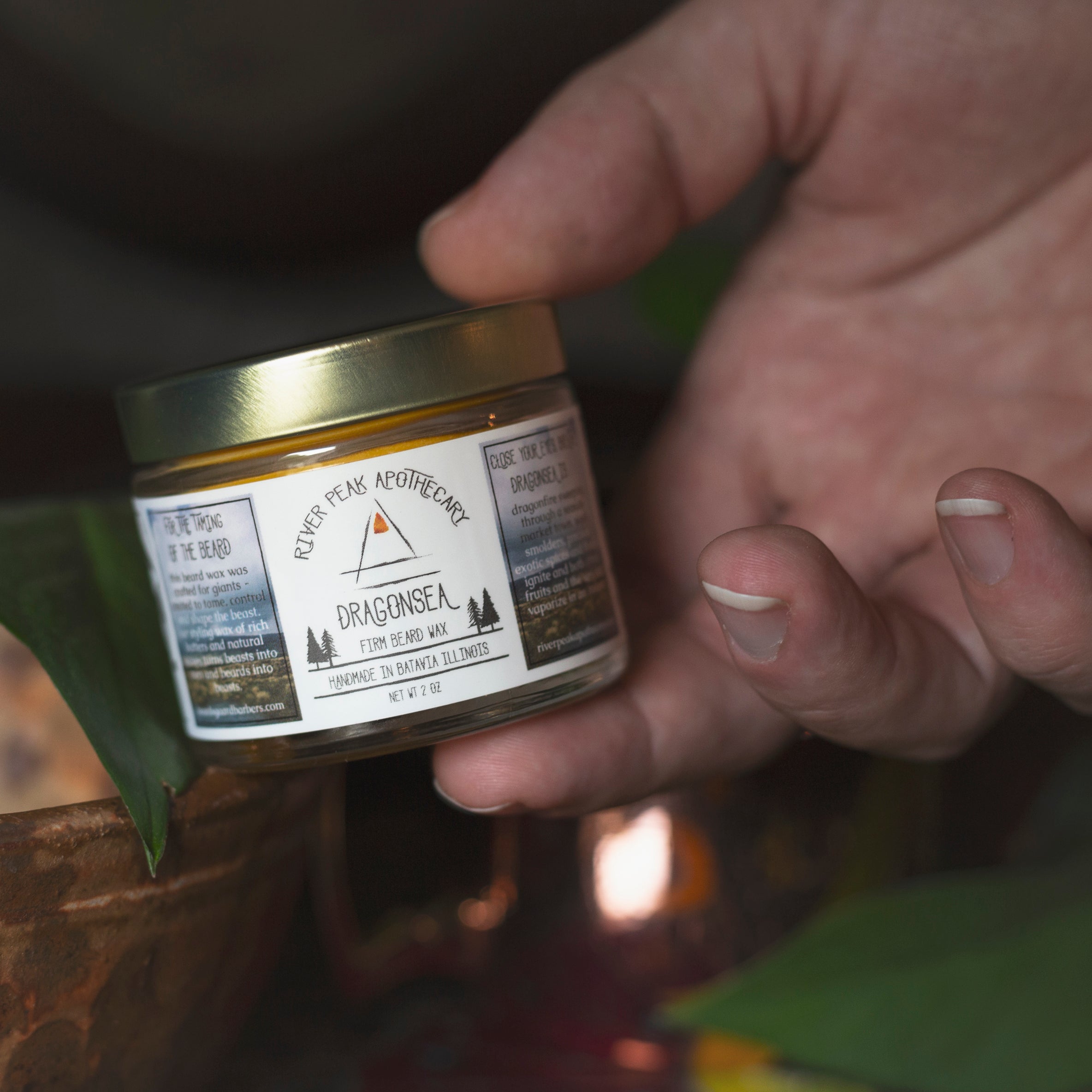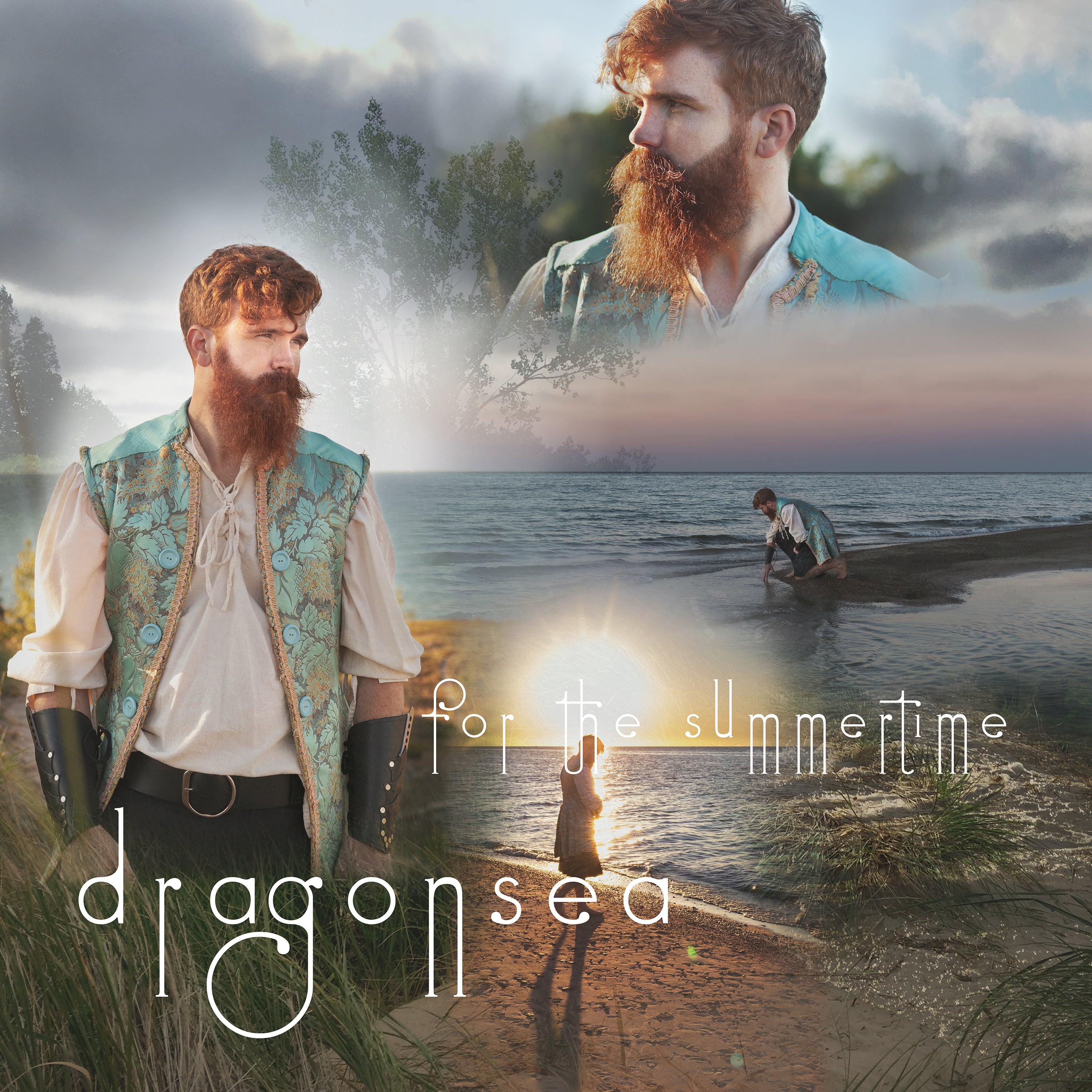 Dragonsea Beard Wax • Summer
$ 30.00
FOR INDECISION
THE FACE • THE HAIR • THE MODEL
What happens when you dress your friendly neighborhood electrician/client up in your husband's Renaissance Faire garb and take him over state lines to hike for miles over some wicked sand dunes on a tight sunset timeline? Sun flare magic galore.

We have often joked that we started two businesses to have the excuse to run around in the woods in costumes with camera, buuut, it's only so much a joke.

This is pretty much our favorite part of work, and despite the mud and bugs and sweat and occasional poison ivy, we can't get enough of it.
Location: Indiana Dunes State Park • Chesterton, Indiana
Our model Zippy (Ryan) is a fit fellow who had little problems with any of this, but one of us horked at the top of the big sand dune, and one of us wound up with a bunch of poison ivy in places it shouldn't be after this shoot. At least we got some great photos out of it and had an otherwise fun time.
One of our founders grew up deeply obsessed with Tolkien, and fantasy in general, so the fact that this business is set in a fully mapped fantasy Realm shouldn't be much of a surprise. The fact that said Realm has its own World Anvil might be.
Of course it doesn't end there. It's said that there are no happy endings, because nothing ends. With over 5000 years of history and bloodlines and mythology, we may never run out of stories to tell. Because you may come for the beard oils and scrubs and lip butters and whathaveyou, but you keep coming back for the epic tales of wizards and elves and god-powered, power hungry gerbils.

And three jars of beard butter at a time, because y'all are maniacs.
This is a taste one of those stories...
In the mythology, origin story published, but with a follow up (The Return to Dragonsea, featuring our hero pictured above), a Halffyre pirate is on a hunt for the dragonburned treasure of lore and legend.

The destruction happened so long ago the trees are beginning to grow again, and the dragons left to spread throughout the Realm. What dangers could possibly remain in the bright sunshine of the Gilded Sea to the south?

The approach through the Sea of Shrouds holds its own dangers, but the ghosts that haunt the twisted ruins of the once bustling port city melted by the fire of a thousand dragons may guard their hoard more fiercely than dragons themselves.

With all that detail and lore poured into one season of JUST beard products, you can imagine how much care we put into researching, formulating and making them.

There are far more product launches and lore to come, so be sure to follow along on Facebook, Instagram, YouTube, and now TikTok, sign up for our newsletter at the bottom of the page. We're so glad to have you in the fellowship, fair frand.
FOLLOW US IN THE WEBS OF INTER