River Peak Apothecary
Lip Butter • Summer • Velvet Berry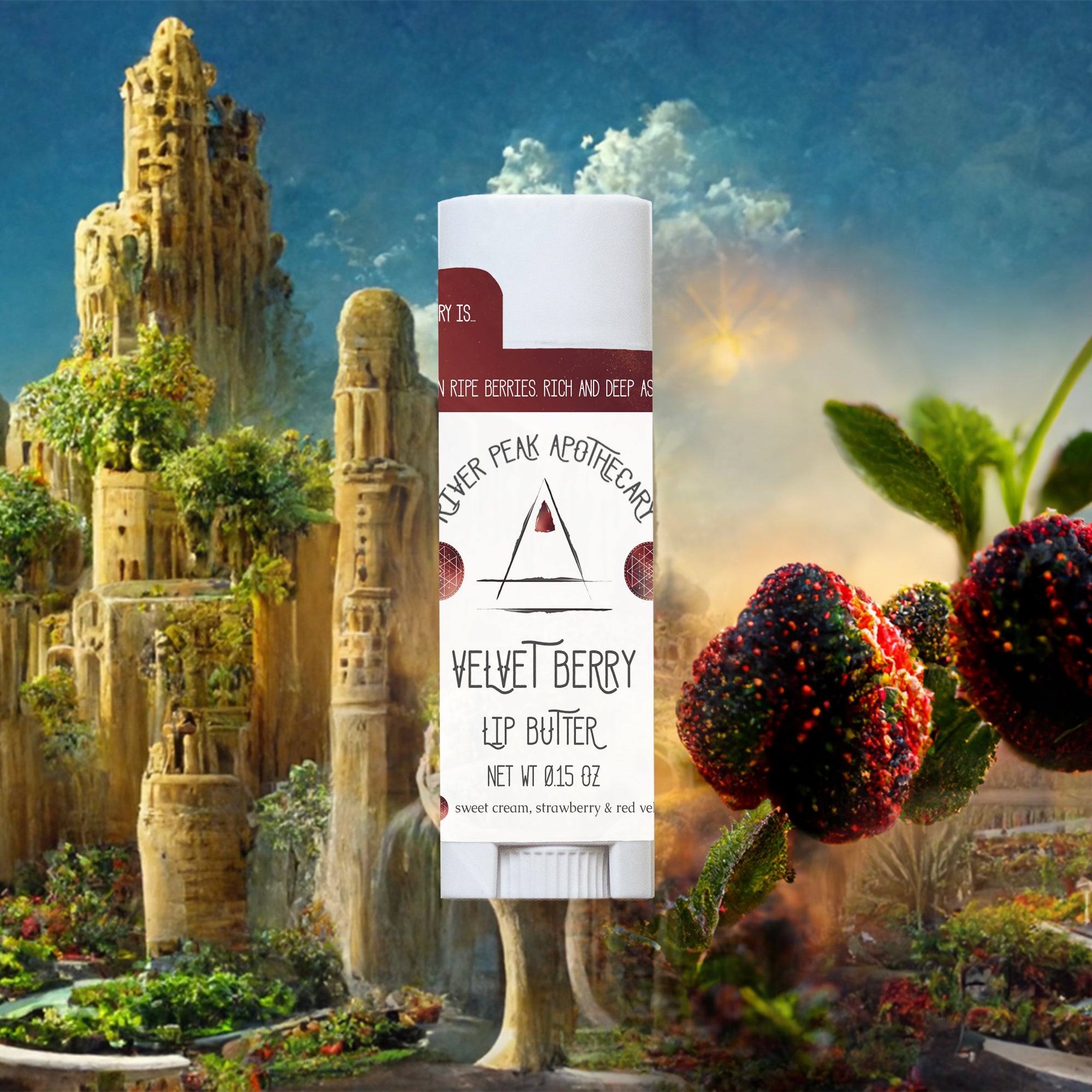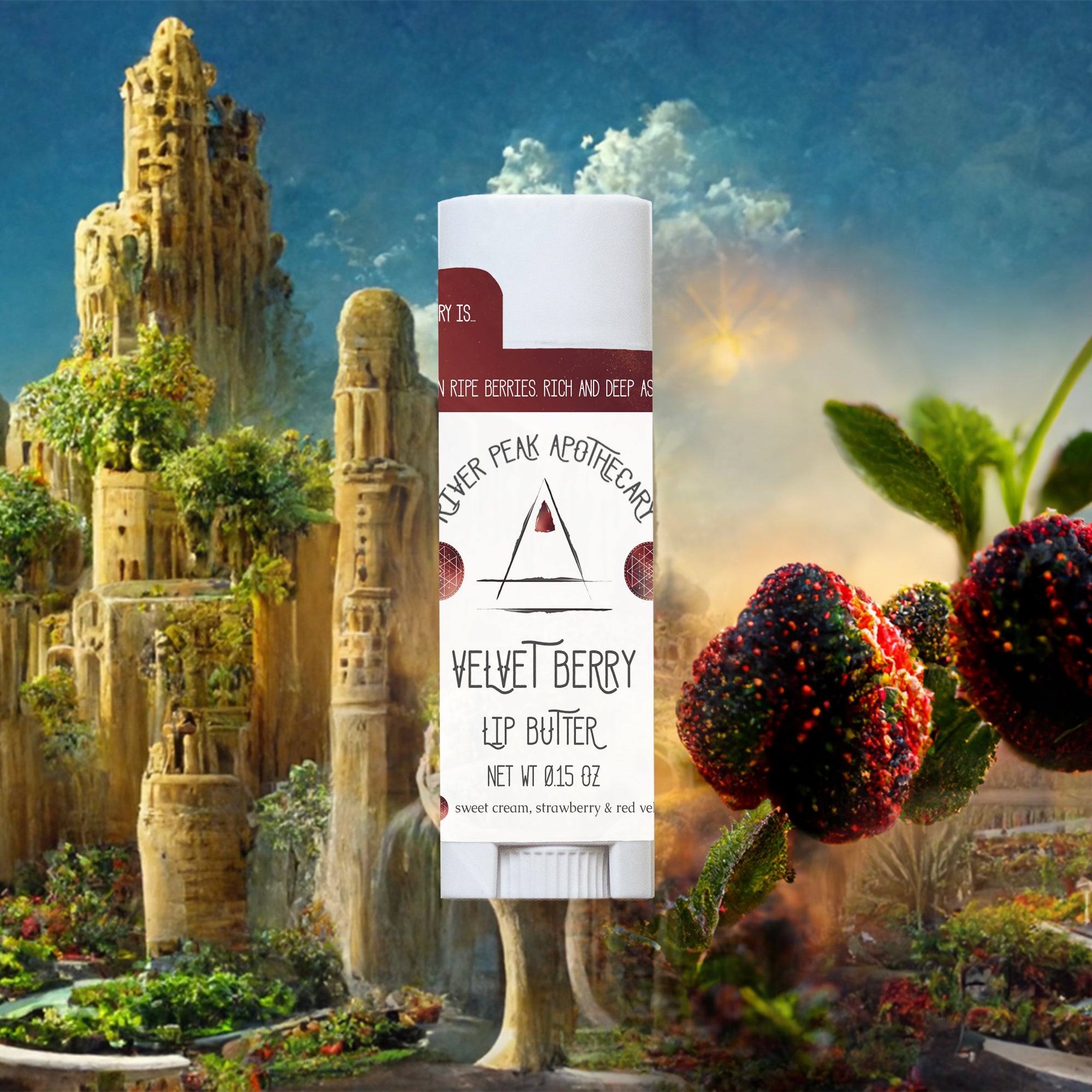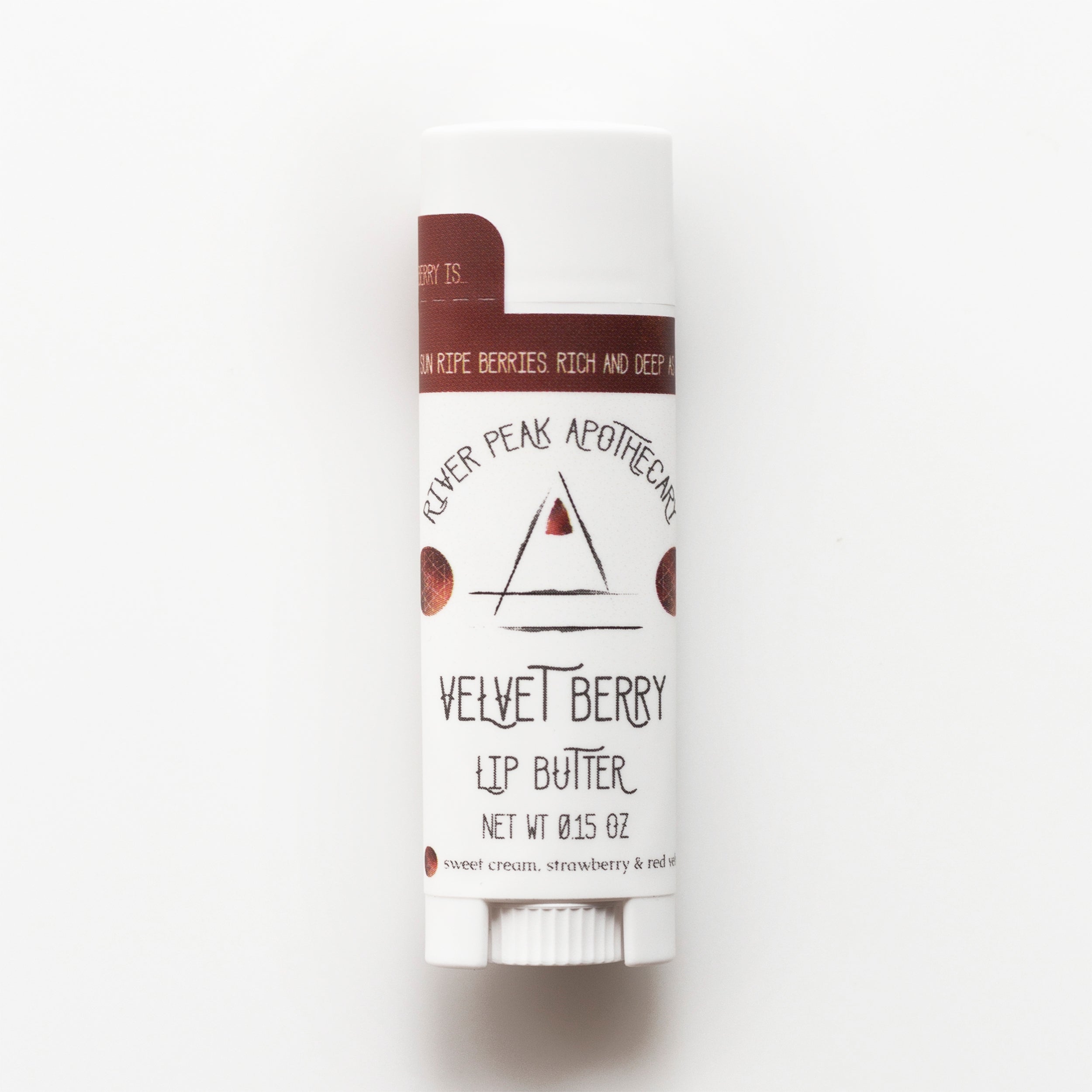 "Velvet Berry is...cream-swaddled, sun ripe berries, rich and deep as the cream beneath"
Month: July
Flavor: Sweet Cream, Strawberry & Red Velvet Cake
Flavor Collection: Bakery Flavors
The Lore: In the Realm, the hanging gardens of the Gods in the city of Erudor in Asgard are a marvel, one of the shining jewels, big trailing clusters of Velvet Berries, known to be just the pick me up for when you're feeling under the weather.
While our core products bear the names and scents of locations in the fantasy Realm of Beardsgaard, lip butters are more like the inventory items in your bag of holding, imbuing magical effects in our shop Dungeons & Dragons game.
Read more about the lore of Velvet Berry on World Anvil and catch up on D&D episodes on YouTube.
Benefits: As lip balm addicts of the 90s, we are particular about...well, everything about our lip goodies. Nice spread, not too shiny, or too waxy, or too oily - what we have here is the Goldilocks of lip balms, wearing like a second skin on your lips, with no sweetener added...only flavor.
The oval tubes are great for not rolling off your end table, and, while we do NOT guarantee it, these have taken more intact trips through the washer, dryer, and hot cars than we ever could have expected.
Ingredients: Beeswax, Ricebran Oil, Meadowfoam Oil, Vitamin E Oil, Shea Butter, Cocoa Butter, Mango Butter, Kokum Butter, (Vegetable Oil-Derived Emulsifier: Cetearyl Alcohol, Sodium Cetearyl Sulfate), Natural & Artificial Flavors
Size: 0.15 oz