River Peak Apothecary
Deepwell • Beard Butter • No Scent Added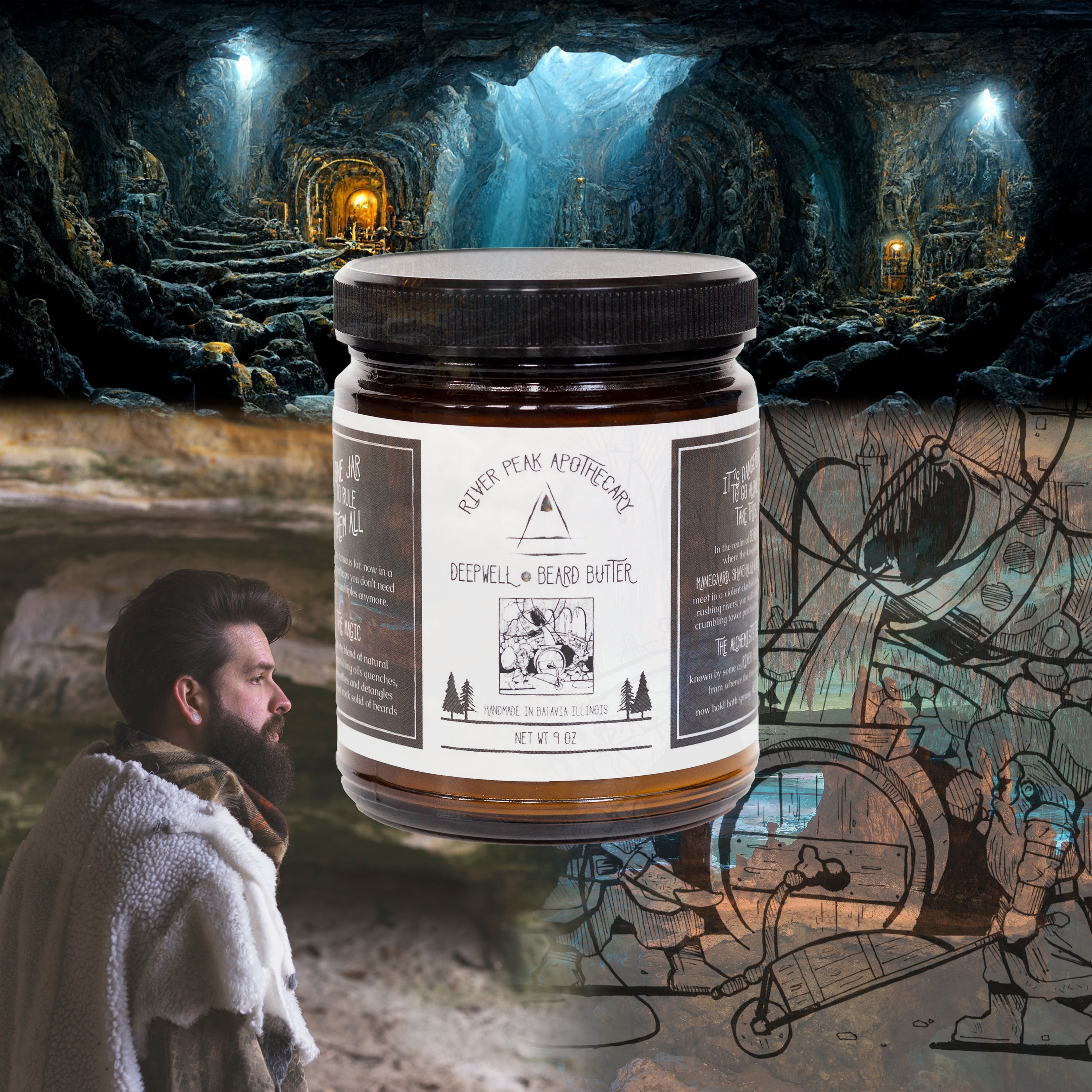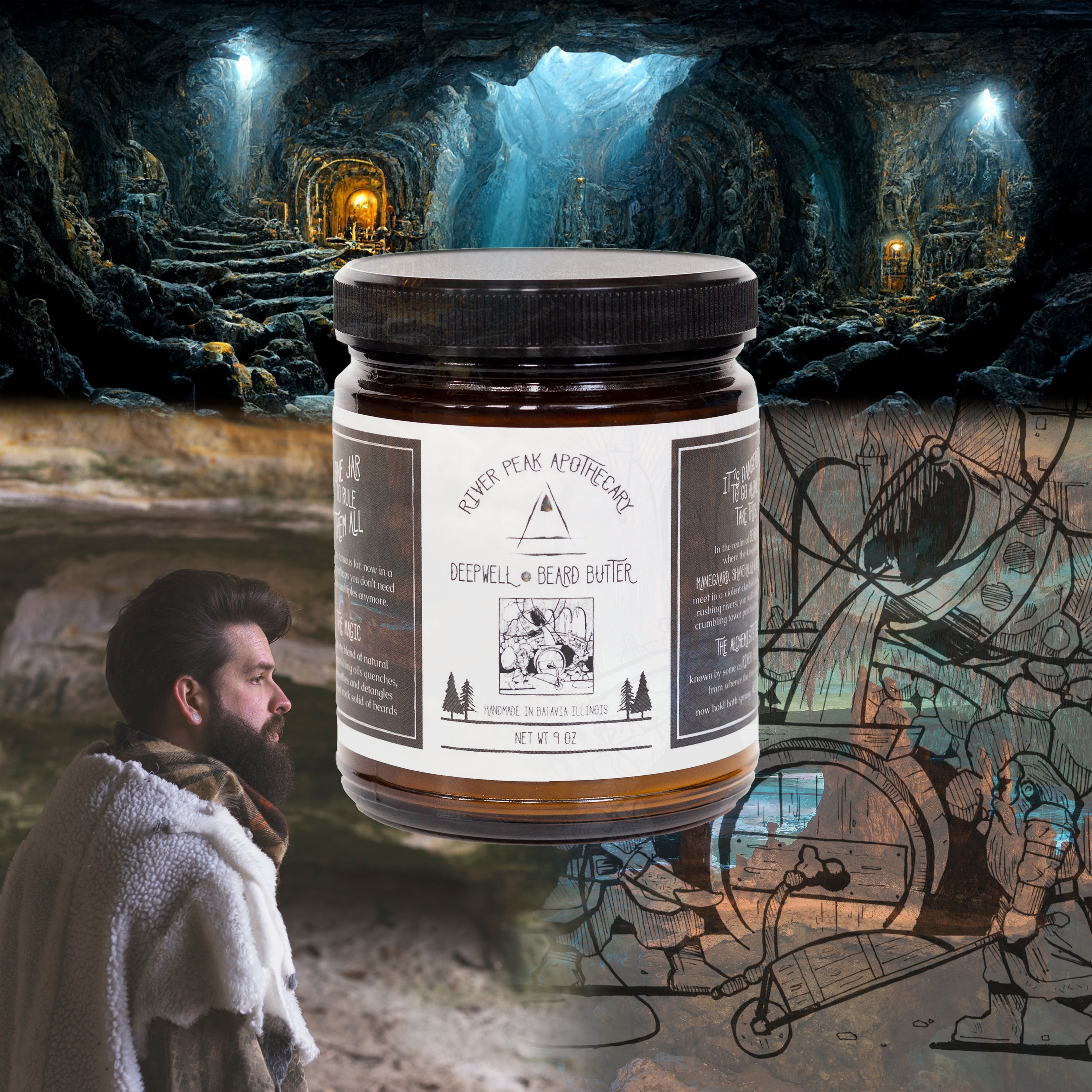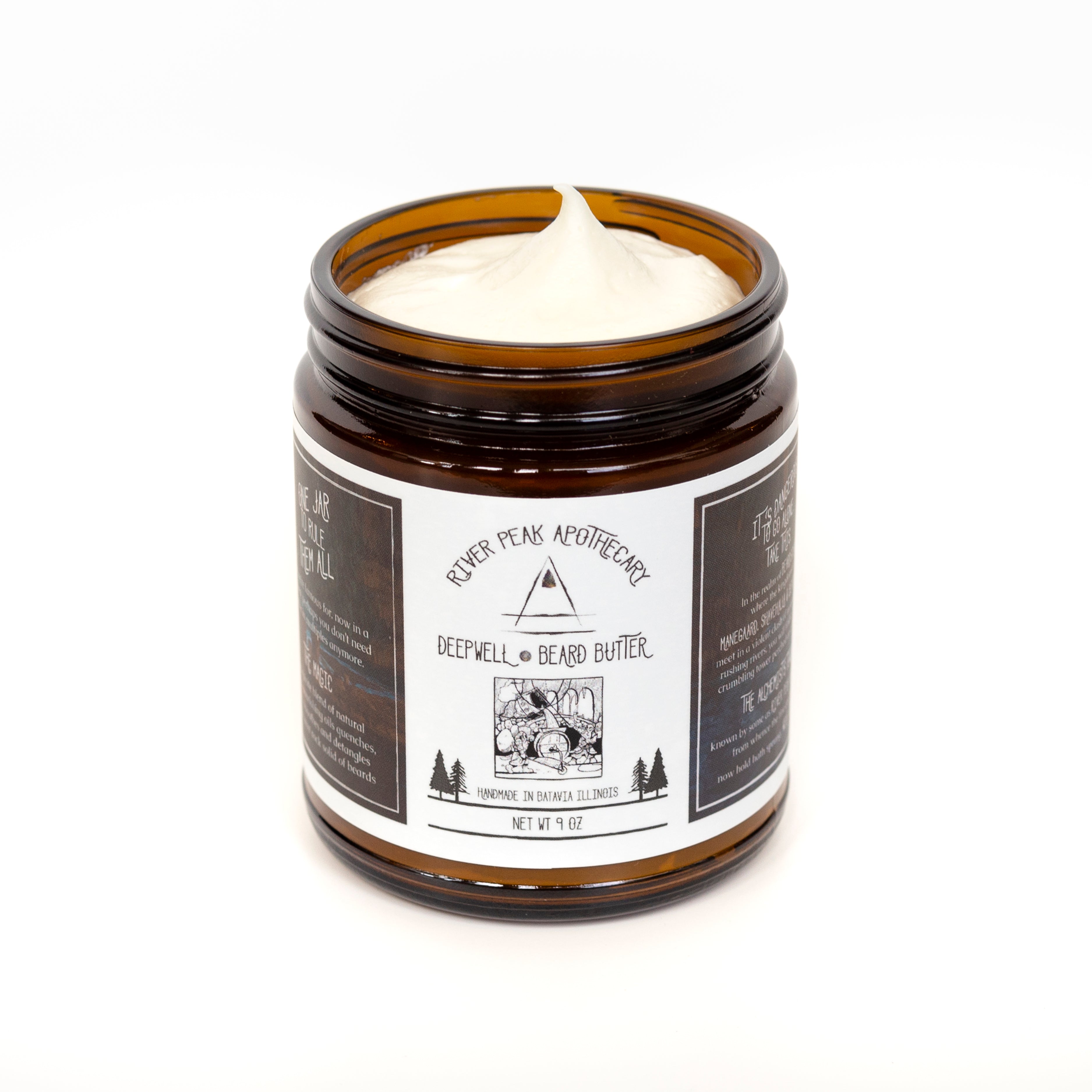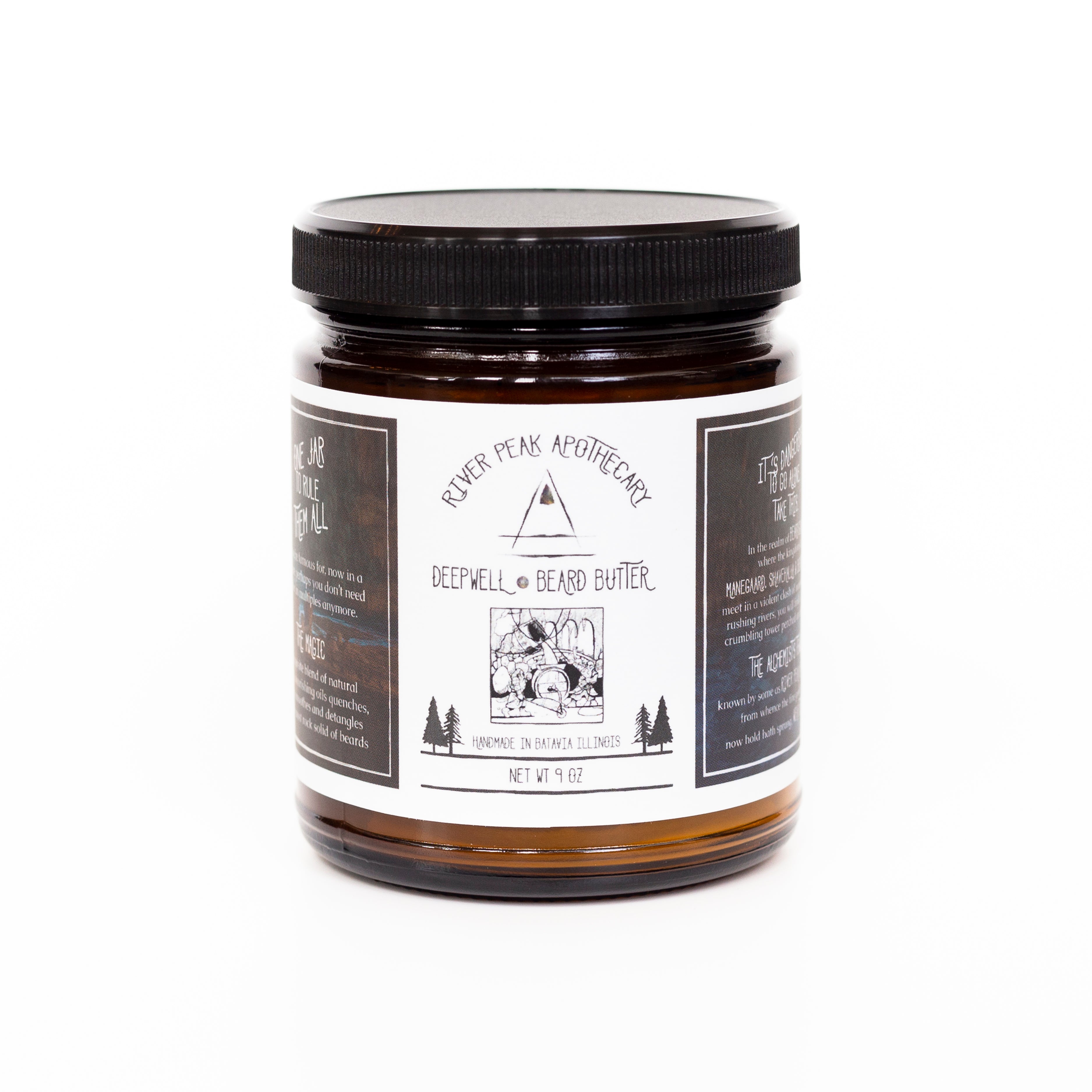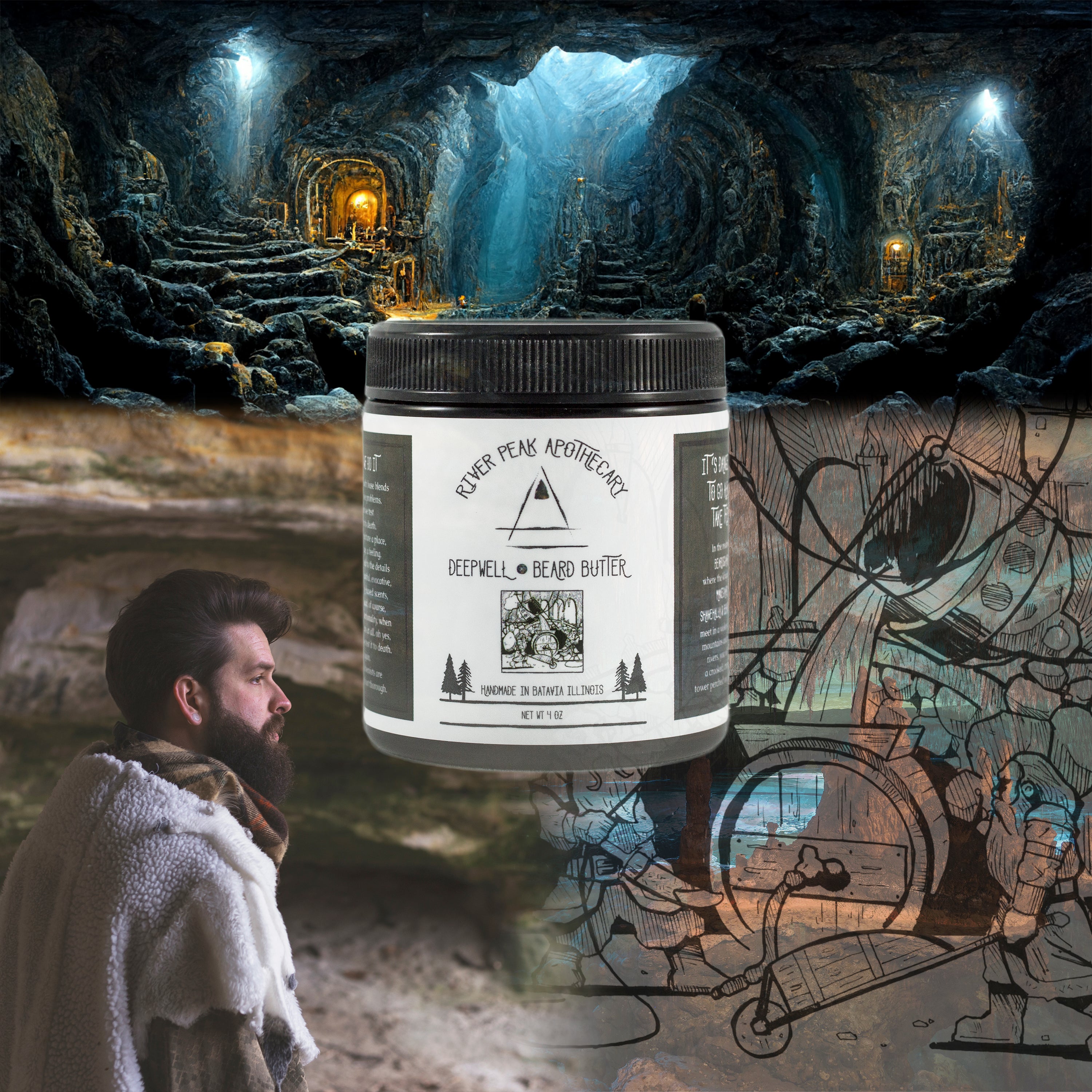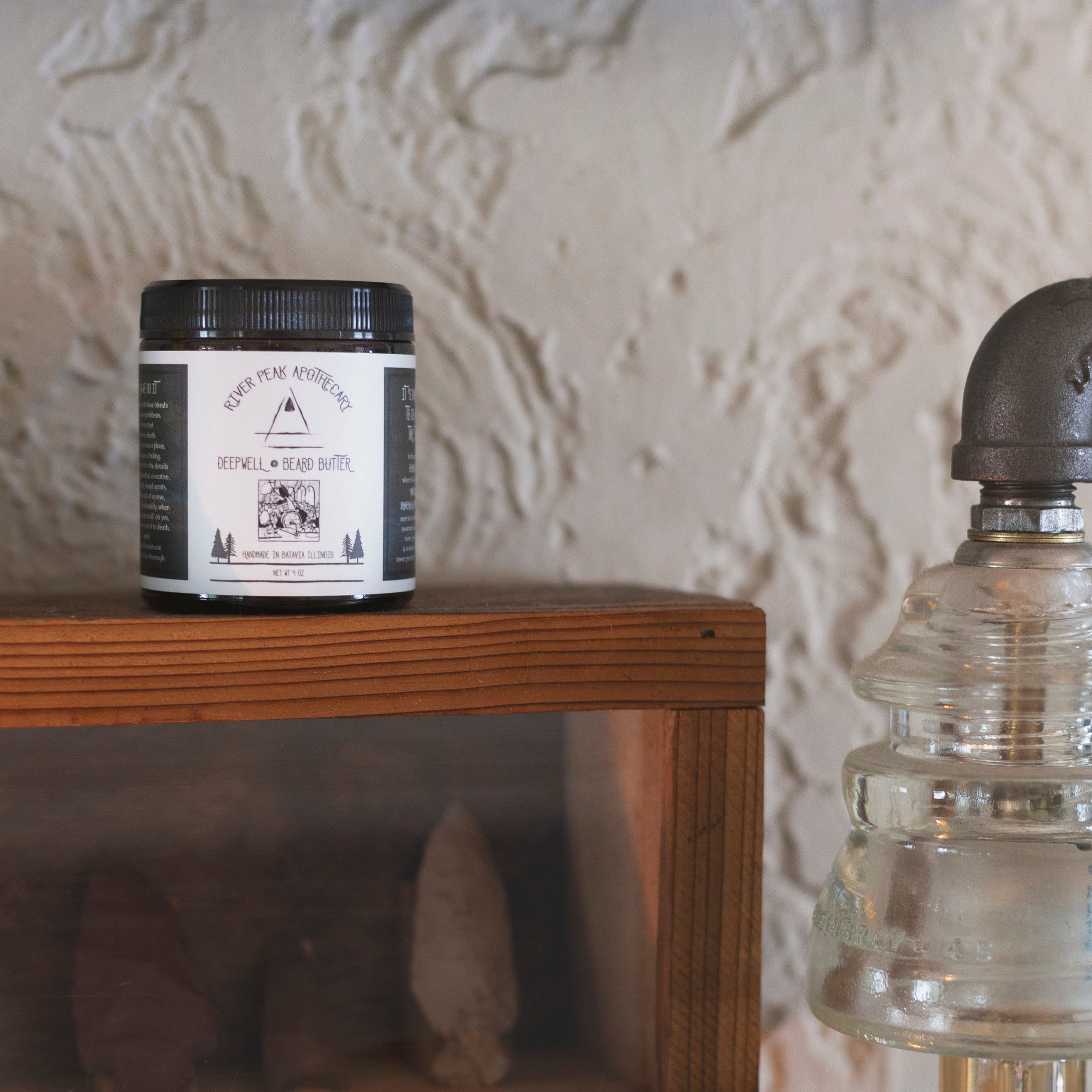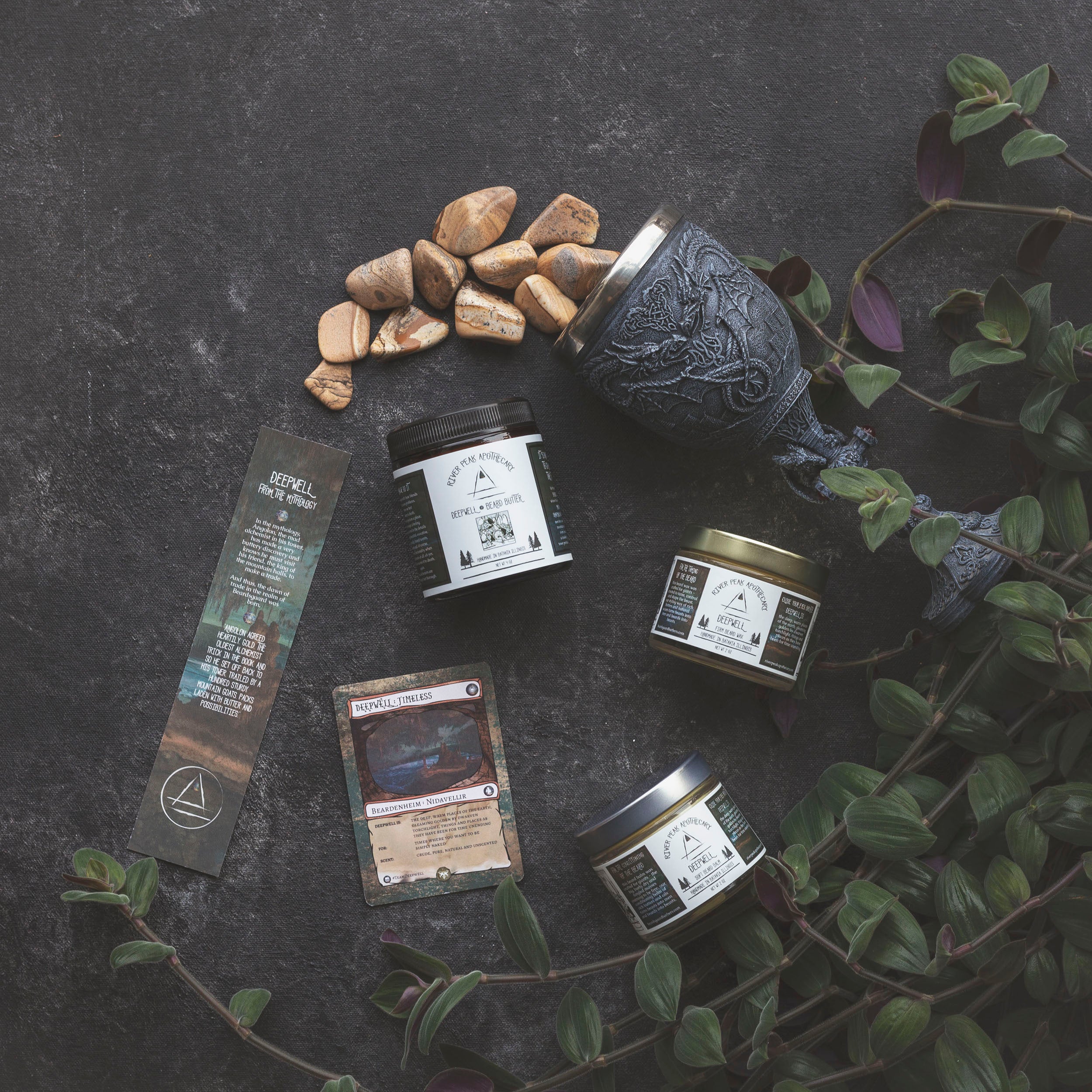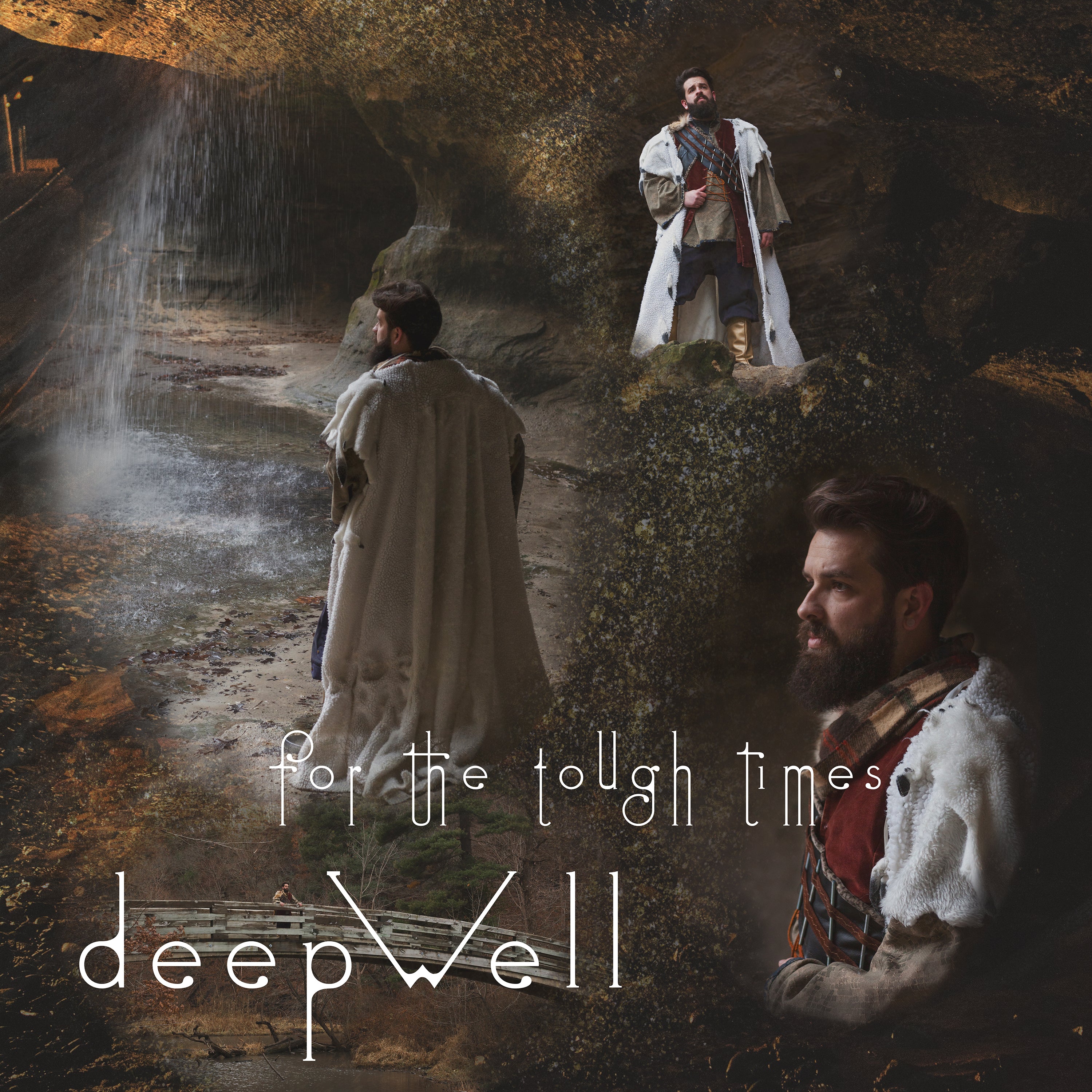 FOR LONG & THICK BEARDS
MOST MOISTURE • SOME CONTROL
Season: All Season
Scent Profile: Pure, natural & unscented
DEEPWELL IS...The deep, warm places of the earth, gleaming golden by dwarven torchlight, things and places as they have been for time unending.
Benefits: Our best selling product, made to soften rock solid beards. This dreamy whipped blend of butters melts in your hand to mobilize stiff tissue, be it hair or skin. While beard butter has no scent added, its cocoa butter-laden formula smells good enough to eat, but please don't, it's meant to butter up your beard and the face skin beneath.
Tips from the Alchemist: Butters are by their nature a soft product, and thus susceptible to melting, so take care to keep jar in a cool place out of direct sunlight. In case of melting in customer's care, the product works just as well, now in more concentrated form.
How to Use Beard Oil: Melt a small amount of butter between palms, apply upward and then downward into damp beard and mustache. Repeat daily, or as often as needed or desired. Mix with any of our beard oils to make your butter scented and your oils more enriching.
Use Beard Butter as an extra rich body butter, or on fresh tattoos as aftercare. Try to keep away from pets, as they seem to find beard butter irresistible.
The Lore: In the Realm, Deepwell is the sprawling mass of caverns beneath the middle Dwarven kingdom of Nidavellir, with vast mining operations, and secrets hidden in the deepest tunnels.
Each of our products bear the names and scents of locations in the fantasy Realm of Beardsgaard, where we of Beardsgaard Barbers go on Dungeons & Dragons adventures every other week. Sign up for our newsletter to find out which locations are coming up in-game so you can experience D&D smell-o-vision on premiere nights!
Read more about the lore of Deepwell on World Anvil and catch up on D&D episodes on YouTube.
Ingredients: Shea Butter, Babassu Butter, Tucuma Butter, Vitamin E, Cocoa Butter, Grapeseed Oil, Sunflower Oil, Apricot Kernel Oil, Avocado Oil, Castor Oil, *Flax Seed Oil, (Vegetable Oil-Derived Emulsifier: Cetearyl Alcohol, Sodium Cetearyl Sulfate) *denotes organic ingredient
Size: 4 or 9 oz
Please Note: Due to the low melting temperature of this product, the original texture may not survive summer shipping intact, and we cannot be held liable for melting that occurs in the postman's truck. If you don't want to risk it during the hot months, choose Blackfyre Coffee Scrub instead for in-shower skin buttering. If this product does melt, return to room temperature and whip with a fork to restore (see how here). Either way, it still works beautifully.