River Peak Apothecary
Svartalfheim Wood Wick Candle • Autumn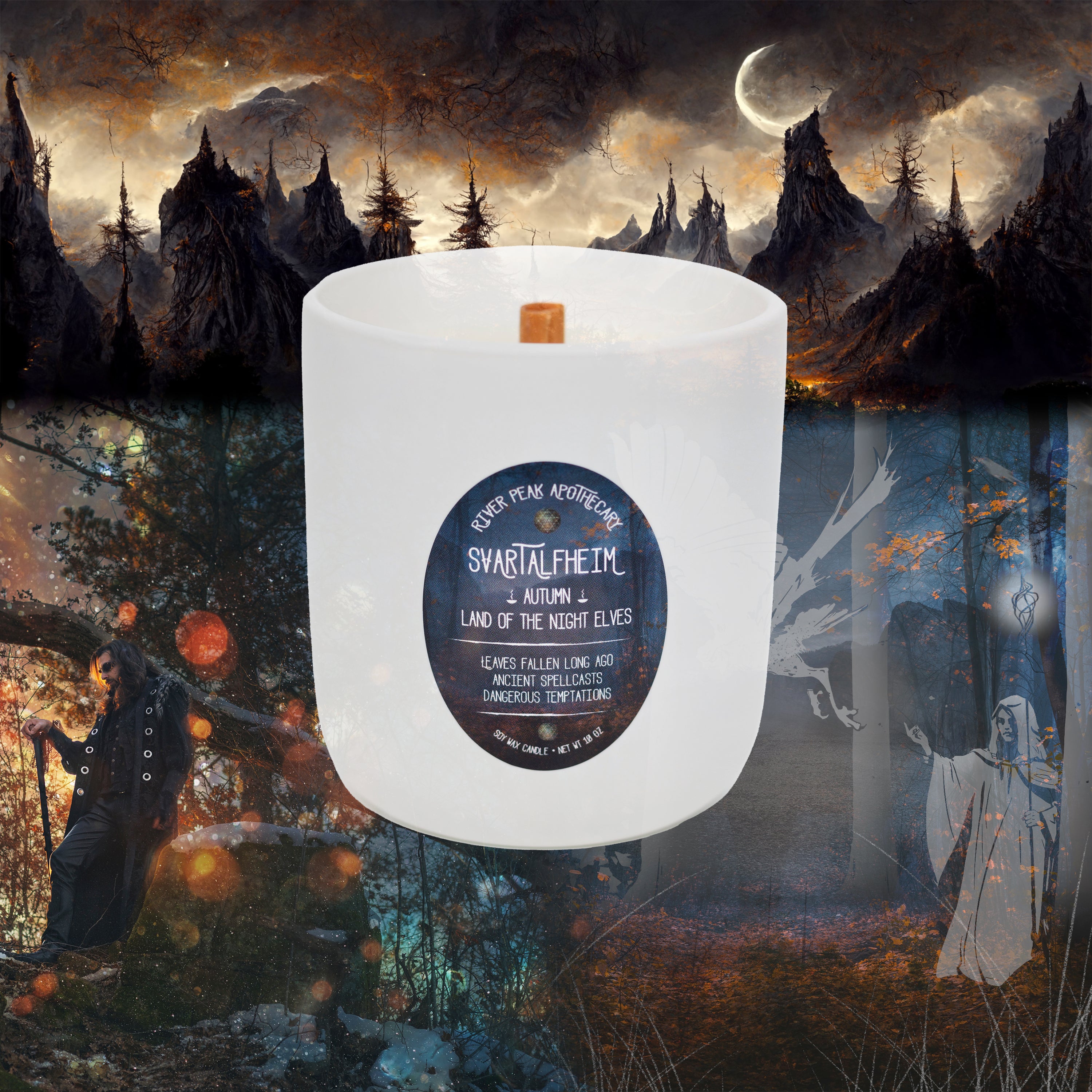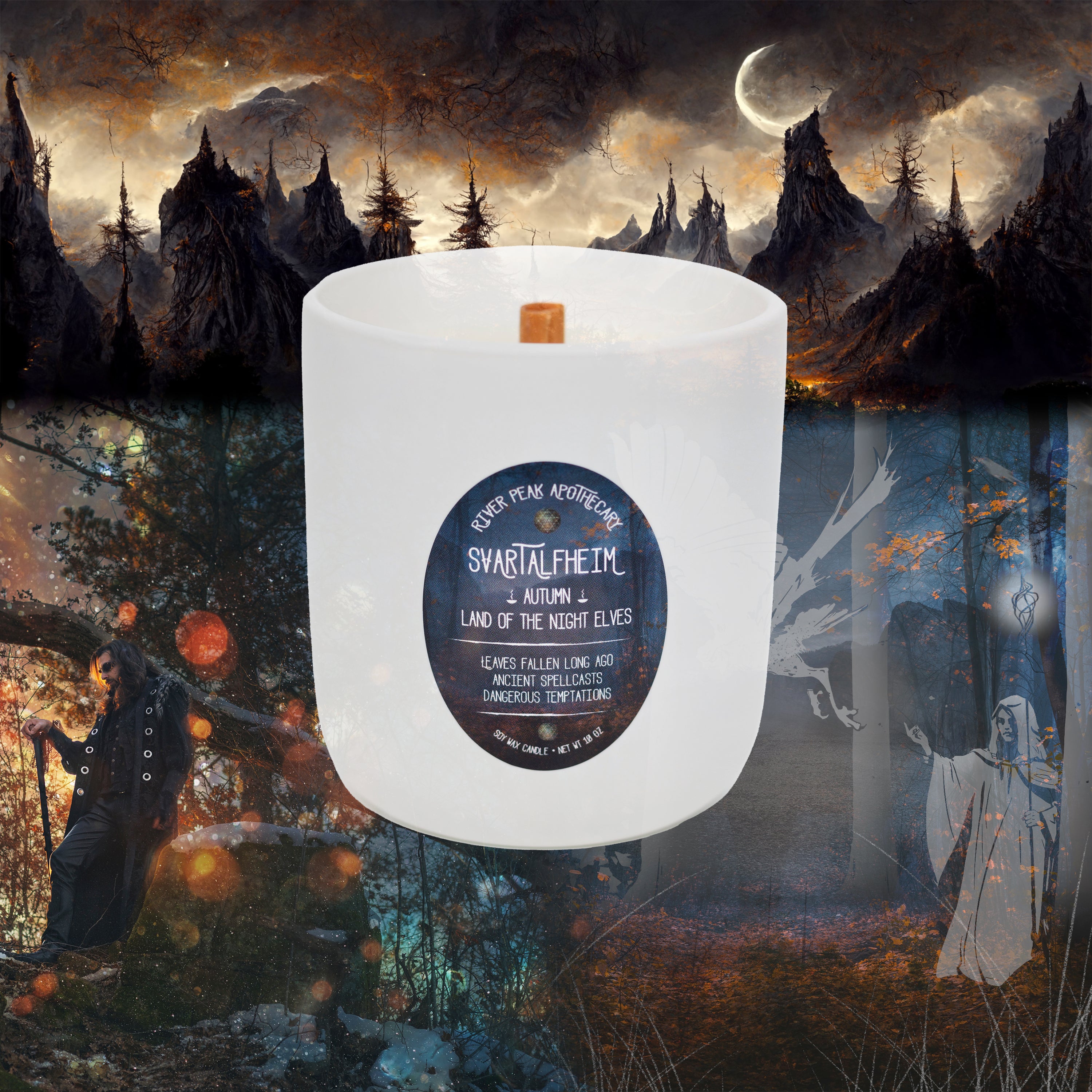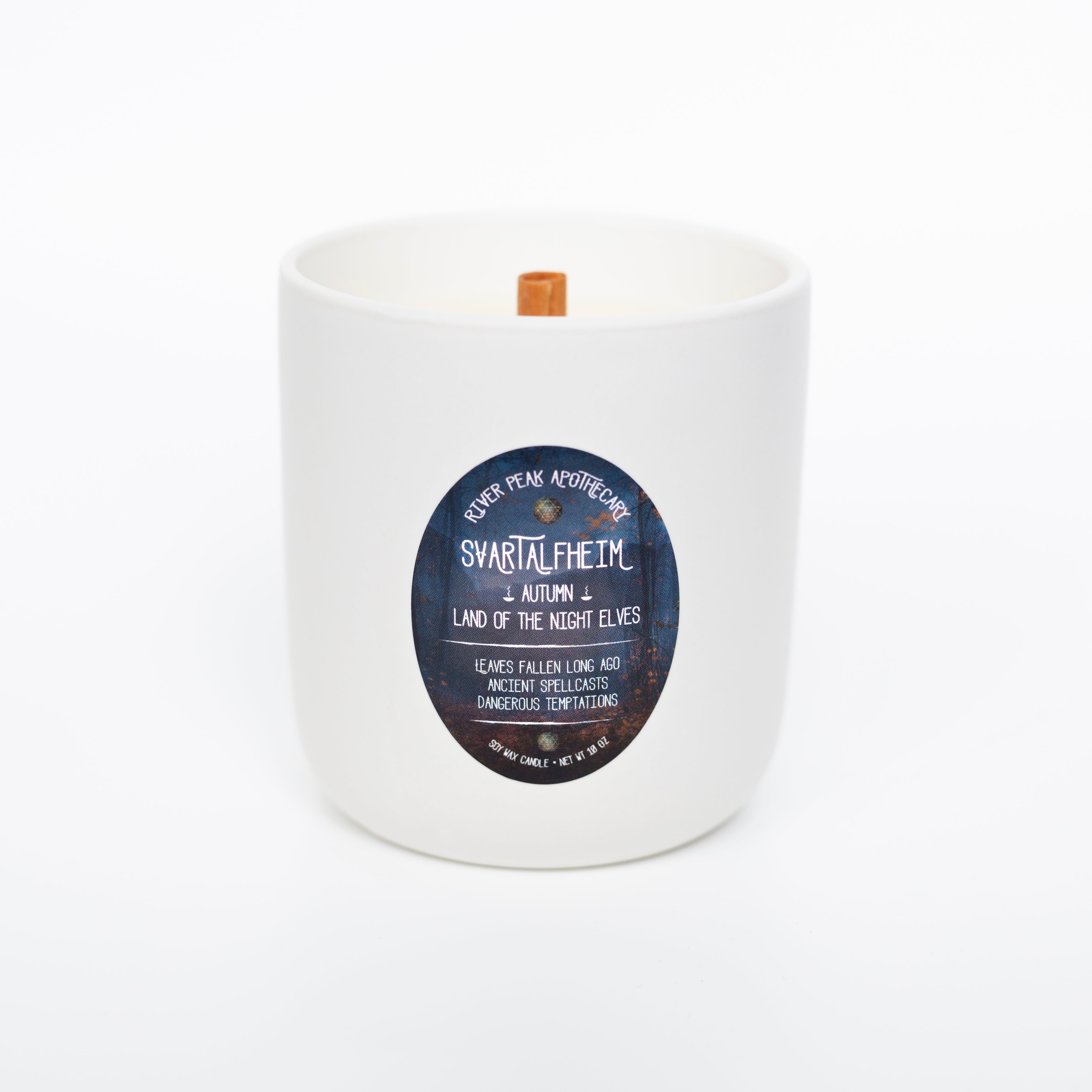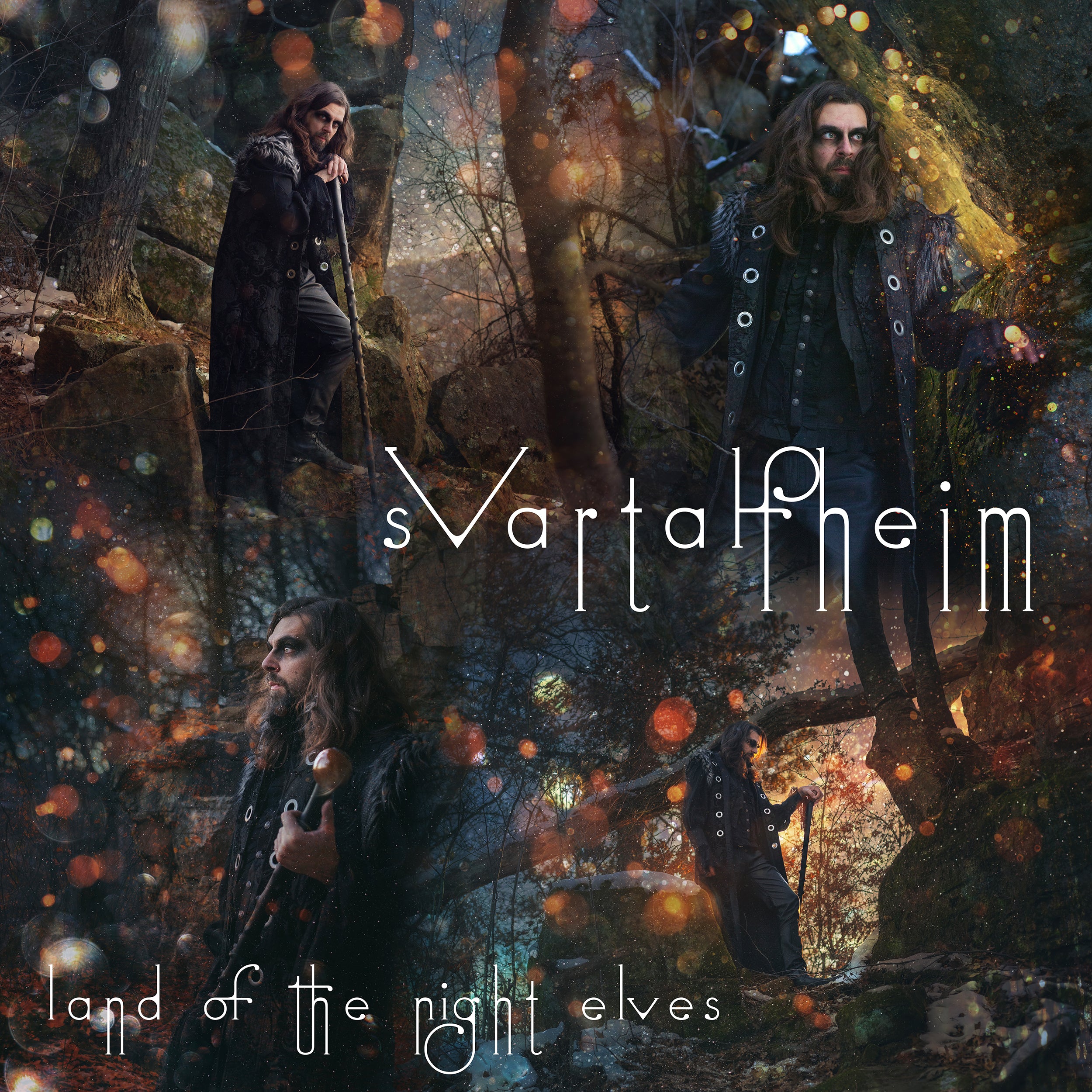 LAND OF THE NIGHT ELVES

CRACKLING WOOD WICK • SOY WAX • BONE-LIKE CERAMIC VESSEL

Season: Autumn
Element: Destruction
Scent Profile: Conjures leaves fallen long ago, ancient spellcasts, dangerous temptations
Top Notes: Bergamot • Mandarin • Cinnamon
Middle Notes: Cedar • Amber • Incense
Base Notes: Oud • Leather • Dark Musk
SVARTLAFHEIM IS...A kingdom of the waning year's wilderness, hidden villages, smoke on the winds, and making comforts in hard lands touched by monsters.
The Lore: In the Realm, Svartalfheim is the kingdom of the Night Elves, the antisocial and moon-loving northern elves in their waning forests and majestic underdark cities.
Each of our products bear the names and scents of locations in the fantasy Realm of Beardsgaard, where we of Beardsgaard Barbers go on Dungeons & Dragons adventures every other week. Sign up for our newsletter to find out which locations are coming up in-game so you can experience D&D smell-o-vision on premiere nights!
Read more about the lore of Svartalfheim on World Anvil and catch up on D&D episodes on YouTube.
The Product: The best part of these candles is a tie between the scents themselves (imagined so many years ago, and now finally realized) and the spiral wooden wick that crackles so delightfully.
The second (third?) best part is that after you burn your candle, the hot wax wipes then washes out easily, and the vessel is reusable as a mug, a planter, or a holder of whatever random treasure you need it to hold.
Size: 10 oz