River Peak Apothecary
Spiritbrook Beard Wax • Gentle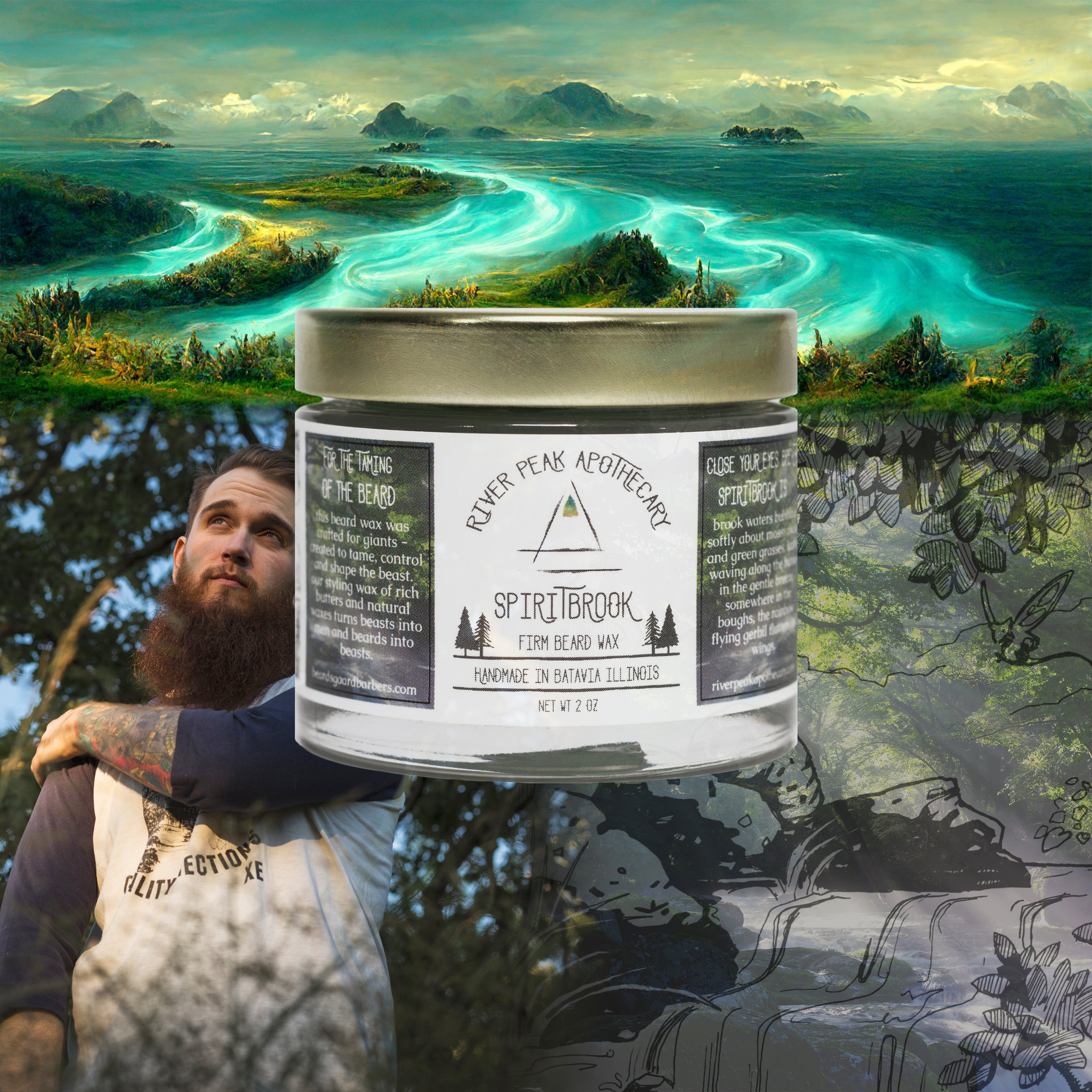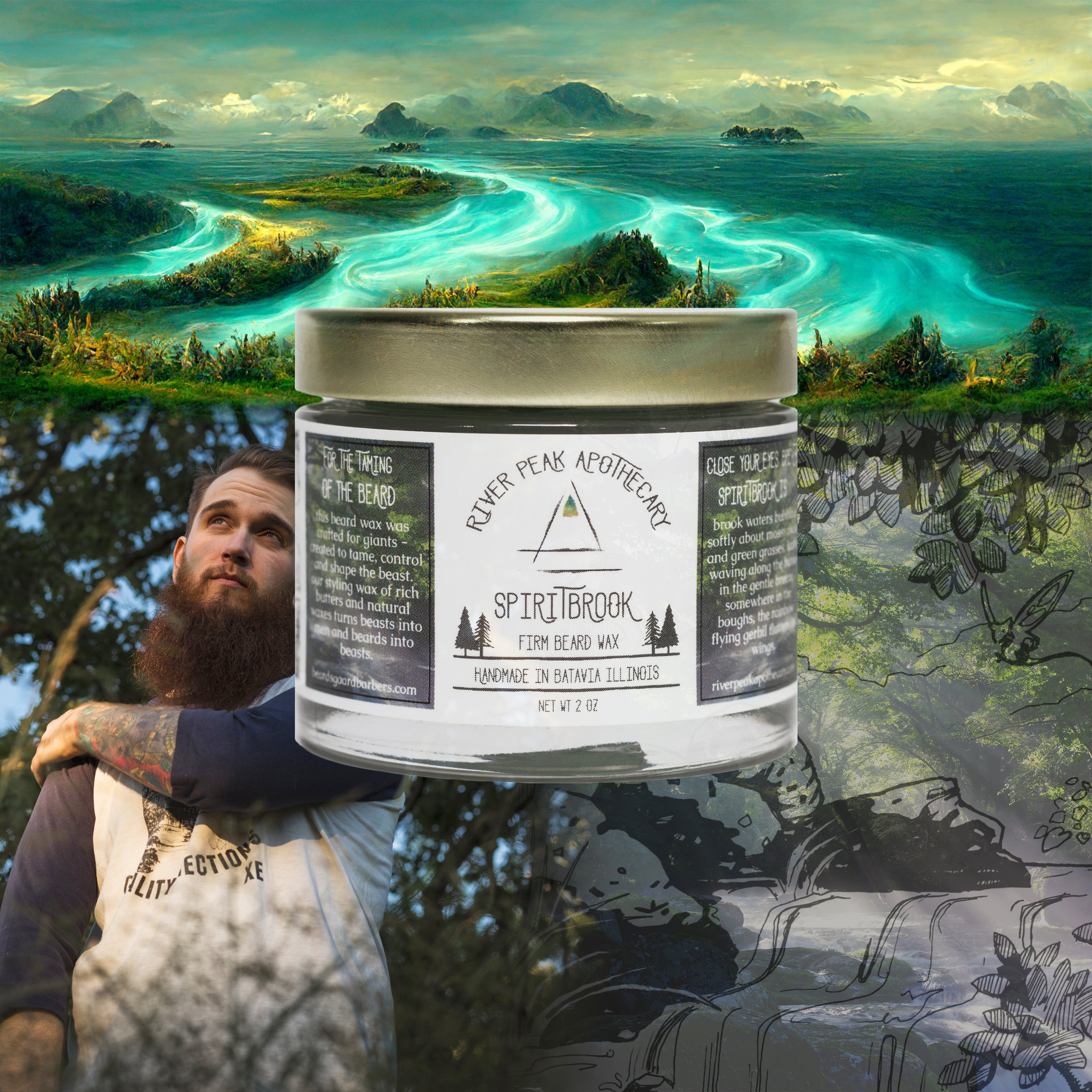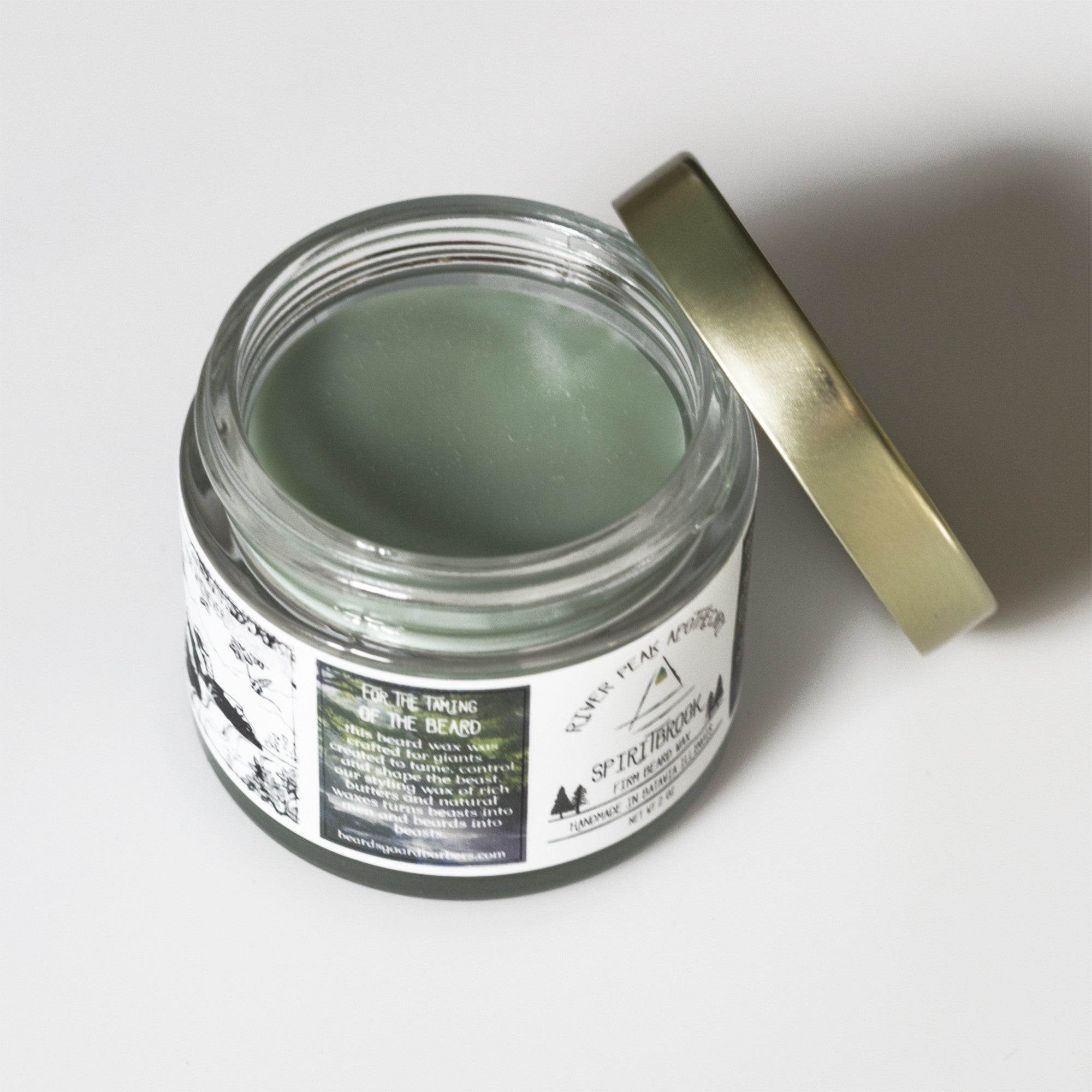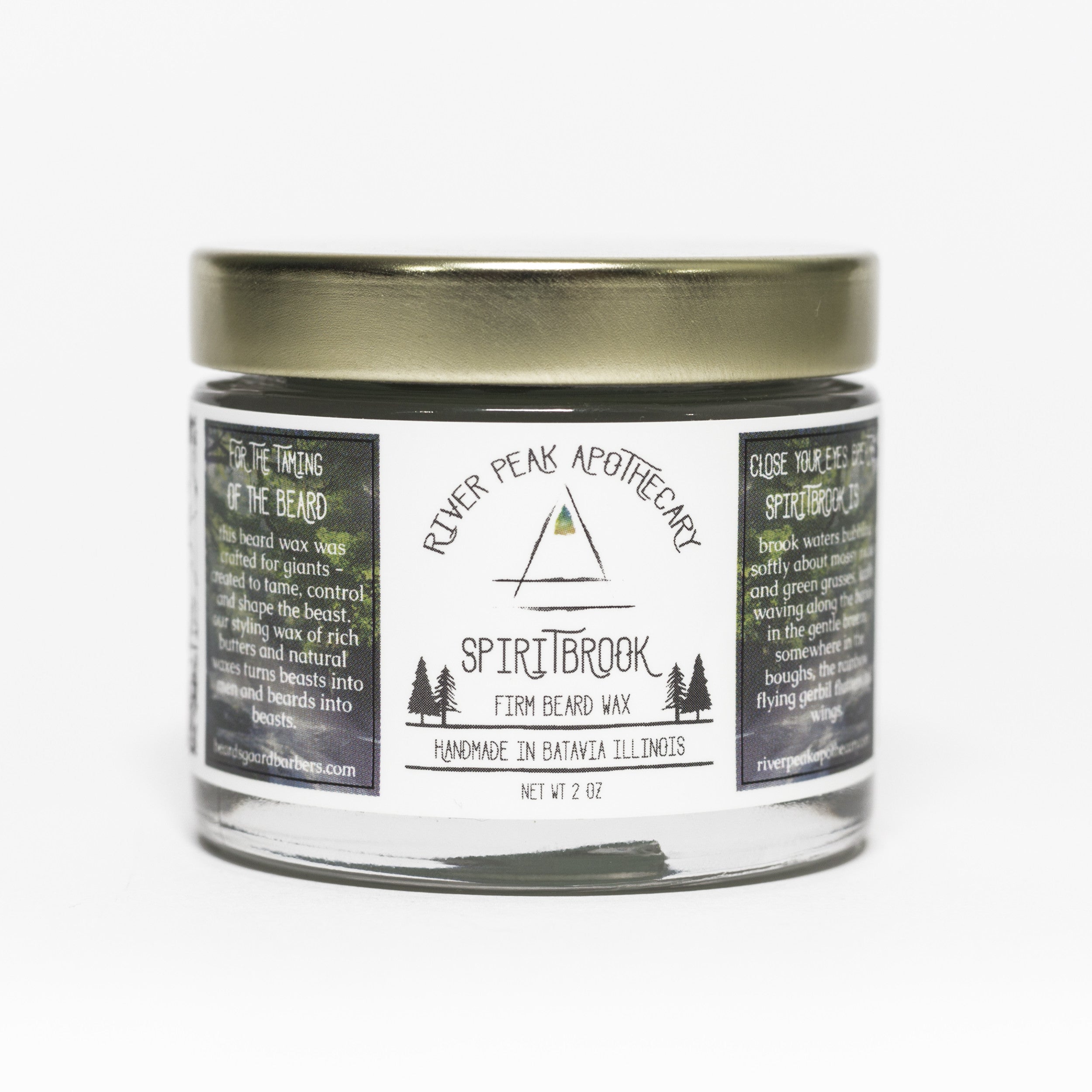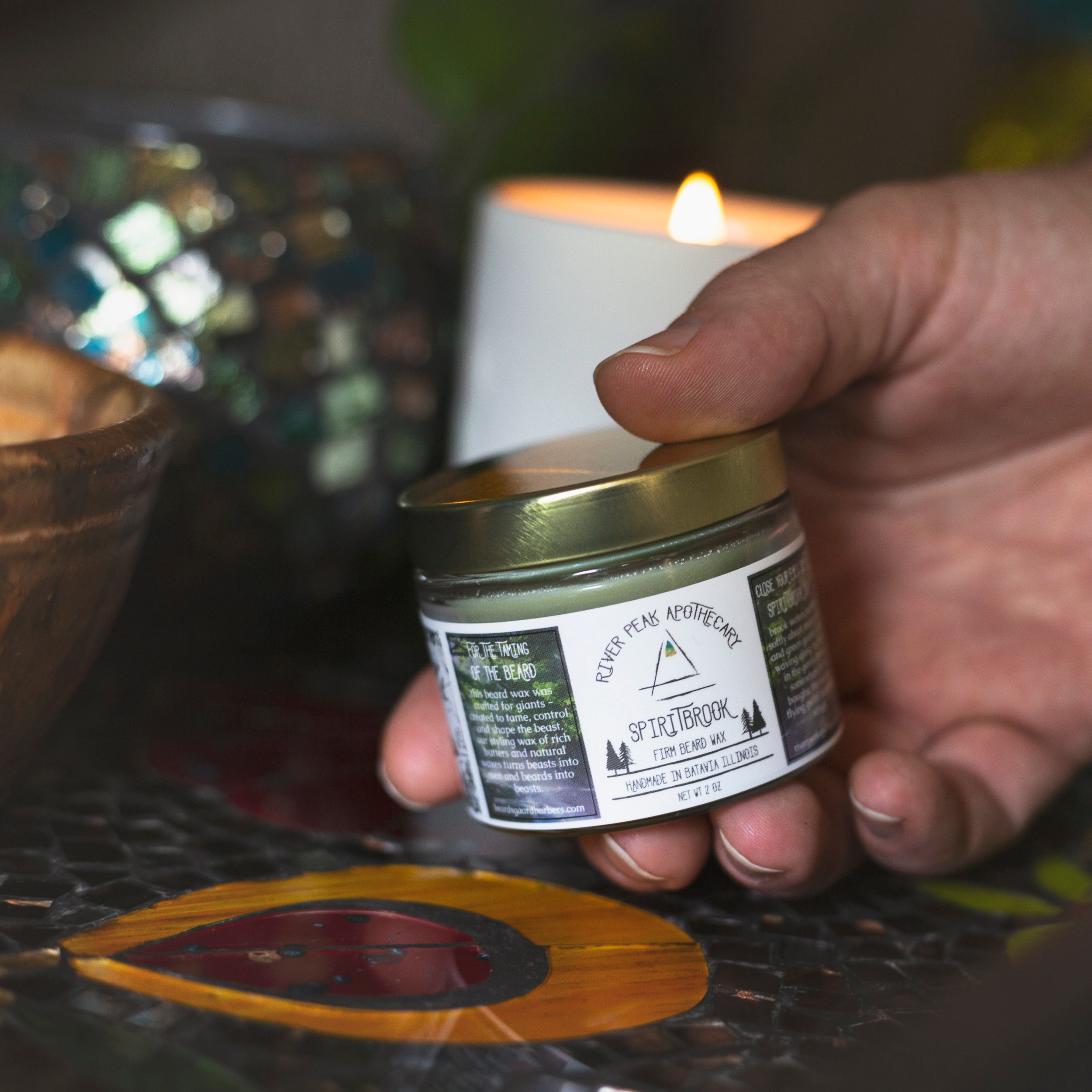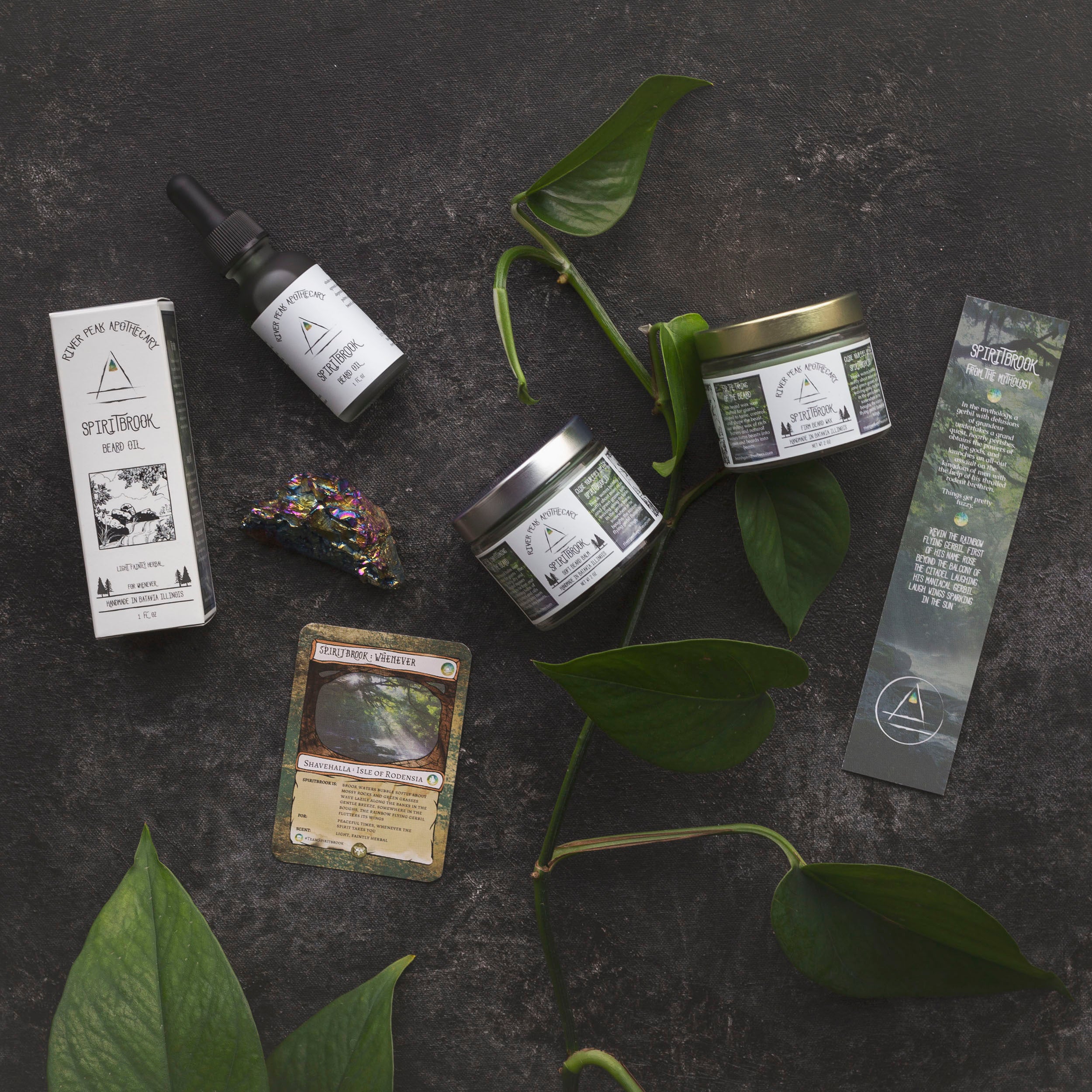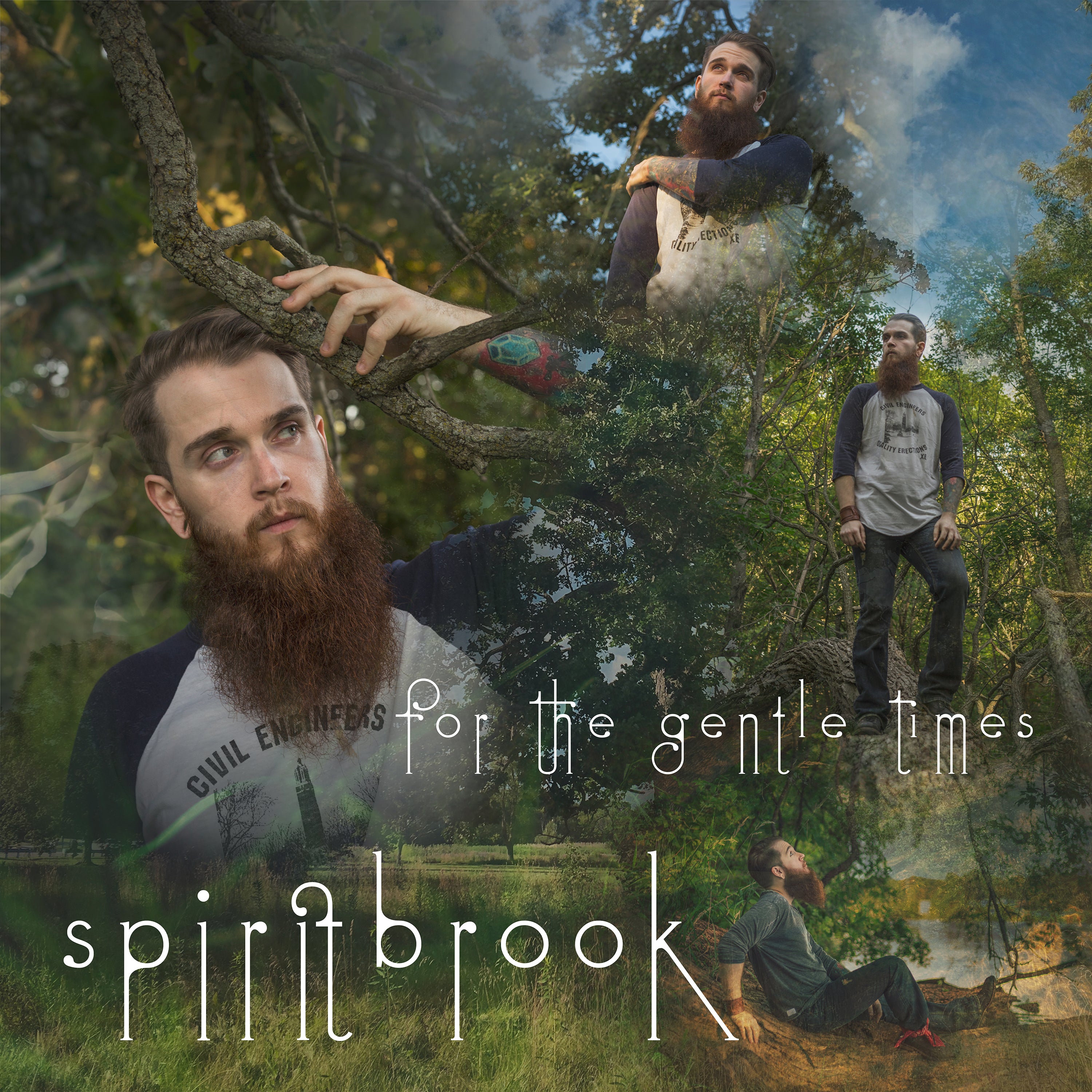 FOR SHORT & FINE TO MEDIUM BEARDS
LITTLE MOISTURE • MOST CONTROL
Season: All Season
Scent Profile: Light, faintly herbal
SPIRITBROOK IS...Brook waters bubbling softly about mossy rocks, green grasses waving lazily along the banks in the gentle breeze. Somewhere in the boughs, the rainbow flying gerbil flutters its wings.
Benefits: Well-kept beards or facial dalliances of other sorts are things of beauty. Moisturized and held neatly in place with soft but just firm enough beeswax, this easily workable beard wax imparts medium hold, conditioning styling for training new facial hair into place, encouraging chops and burns to lay just so, and, when blow dried in, temporarily thickening fine beards.
Tips from the Alchemist: More oils gives you less control. That piece of knowledge will allow you to customize your beard care routine. Work into a beard with beard oil and blow dry in for a thickening effect. For maximum control, such as for training mustaches, do not oil before applying beard wax.
How to Use Beard Wax: Rub a small amount of wax (varies depending on beard size) between fingers until no clumps remain and smooth over the surface of your beard, working a bit into the interior, as well as the mustache. Use as often as desired, on damp beard for lighter hold, dry beard for greater hold.
Use a small amount of scented beard waxes to add texture and definition to hair ends, or try unscented Deepwell Beard Wax as a lip balm for an even heartier protective layer than beard balm for cuts, scrapes and wound care.
The Lore: In the Realm, Spiritbrook is a powerful protective current that keeps the leader of a former rebellion against Asgard imprisoned upon his exile island. Kevin the rainbow flying gerbil, with the powers of the gods and a large rodent army in his thrall, is not to be trifled with.
Each of our products bear the names and scents of locations in the fantasy Realm of Beardsgaard, where we of Beardsgaard Barbers go on Dungeons & Dragons adventures every other week. Sign up for our newsletter to find out which locations are coming up in-game so you can experience D&D smell-o-vision on premiere nights!
Read more about the lore of Spiritbrook on World Anvil and catch up on D&D episodes on YouTube.
Essential Oils, CO2s & Absolutes Of: *Blue Tansy, *Rosemary Antioxidant, *Thyme
Ingredients: Shea Butter, Beeswax, Oat Oil, Vitamin E, Castor Oil, Grapeseed Oil *denotes organic ingredient
Size: 2 oz