River Peak Apothecary
50% Off • Hoodie • Sherpa Fleece-Lined Beardenheim Zip {Navy}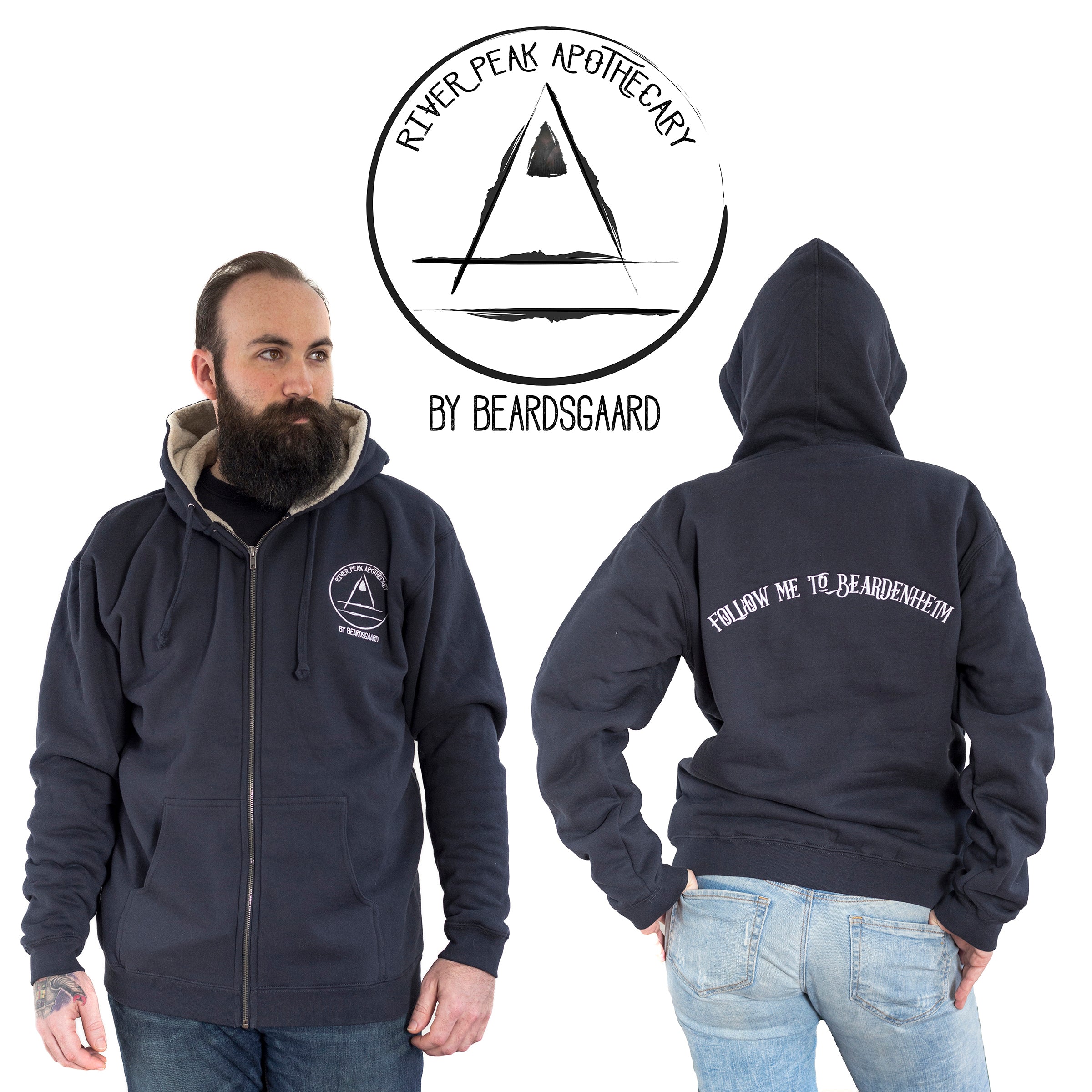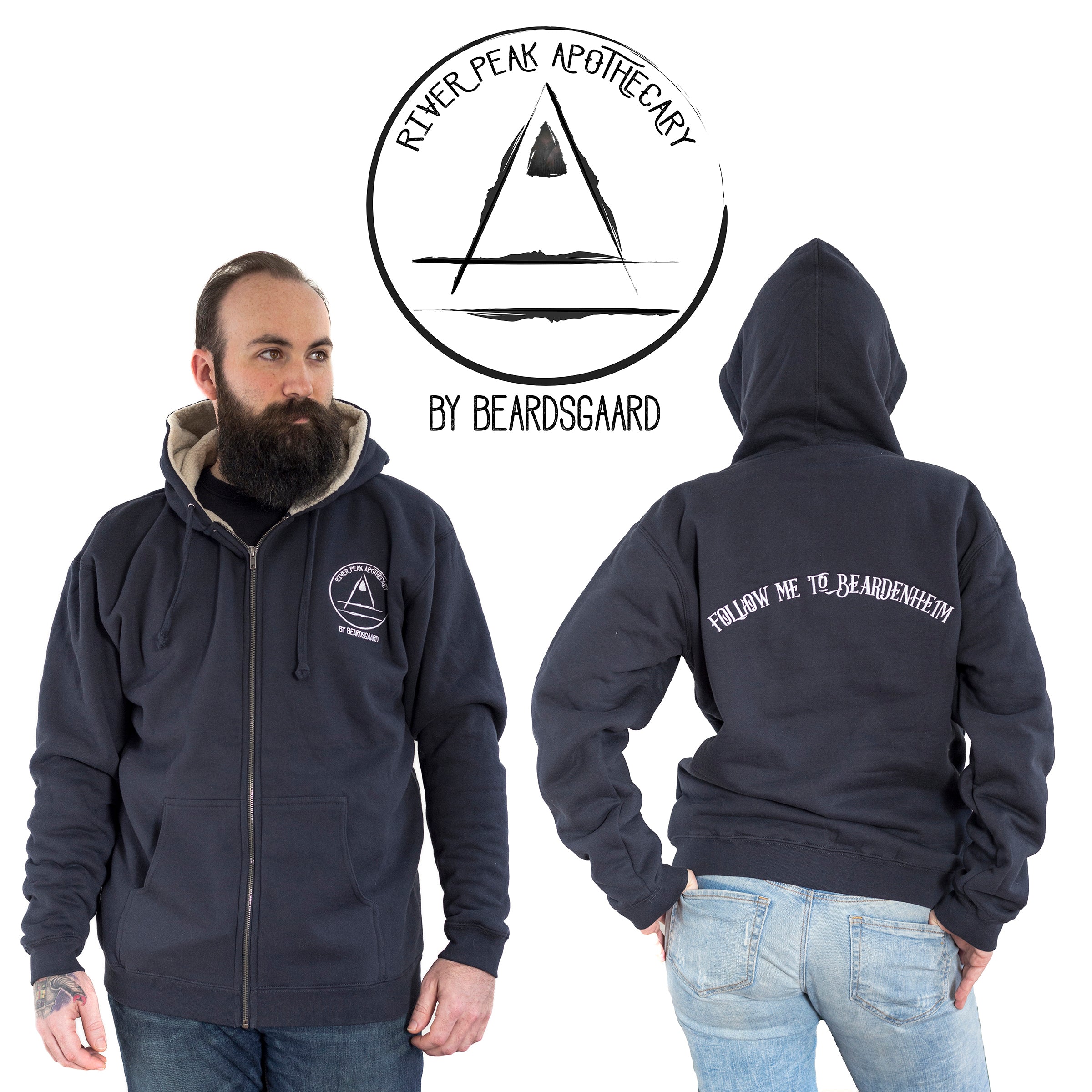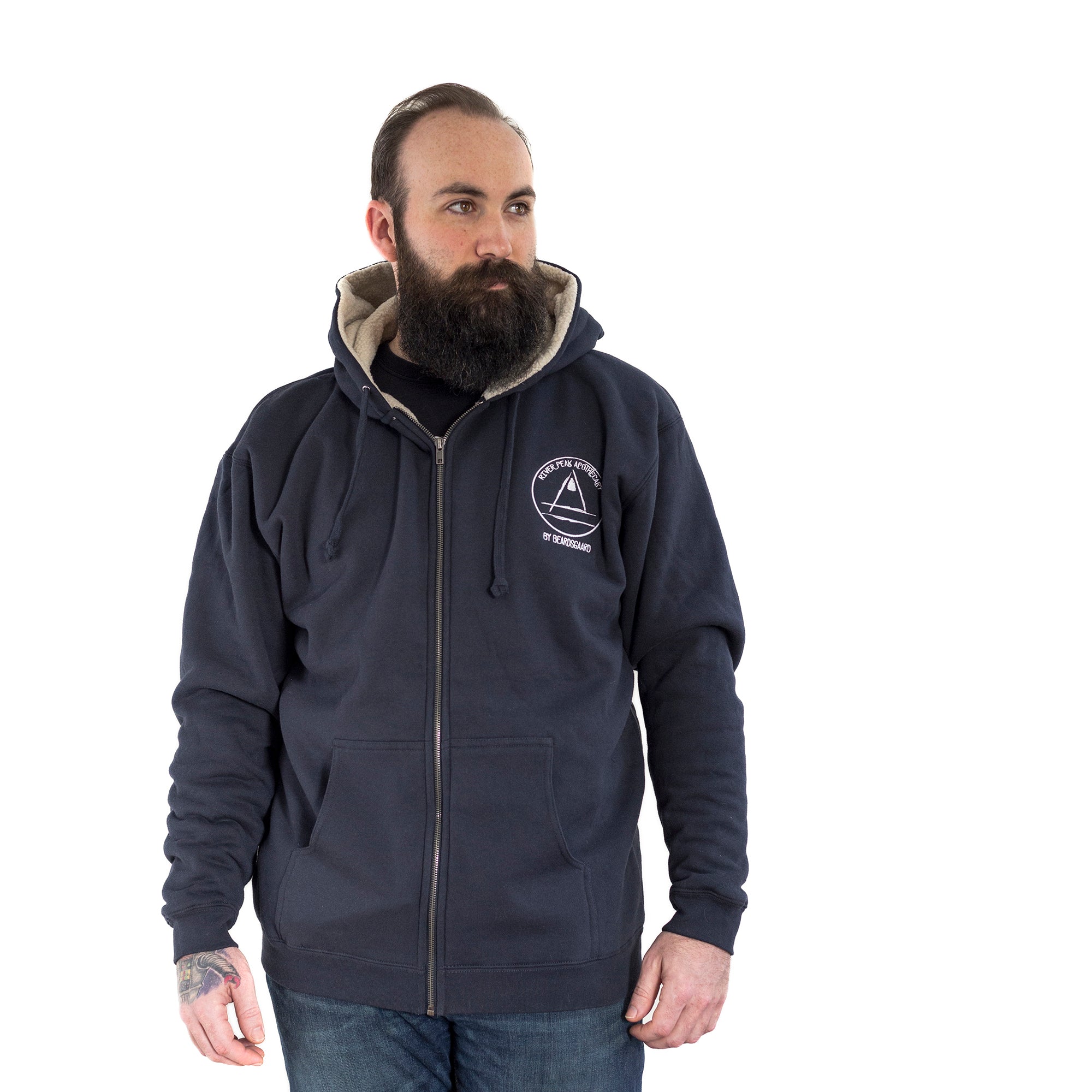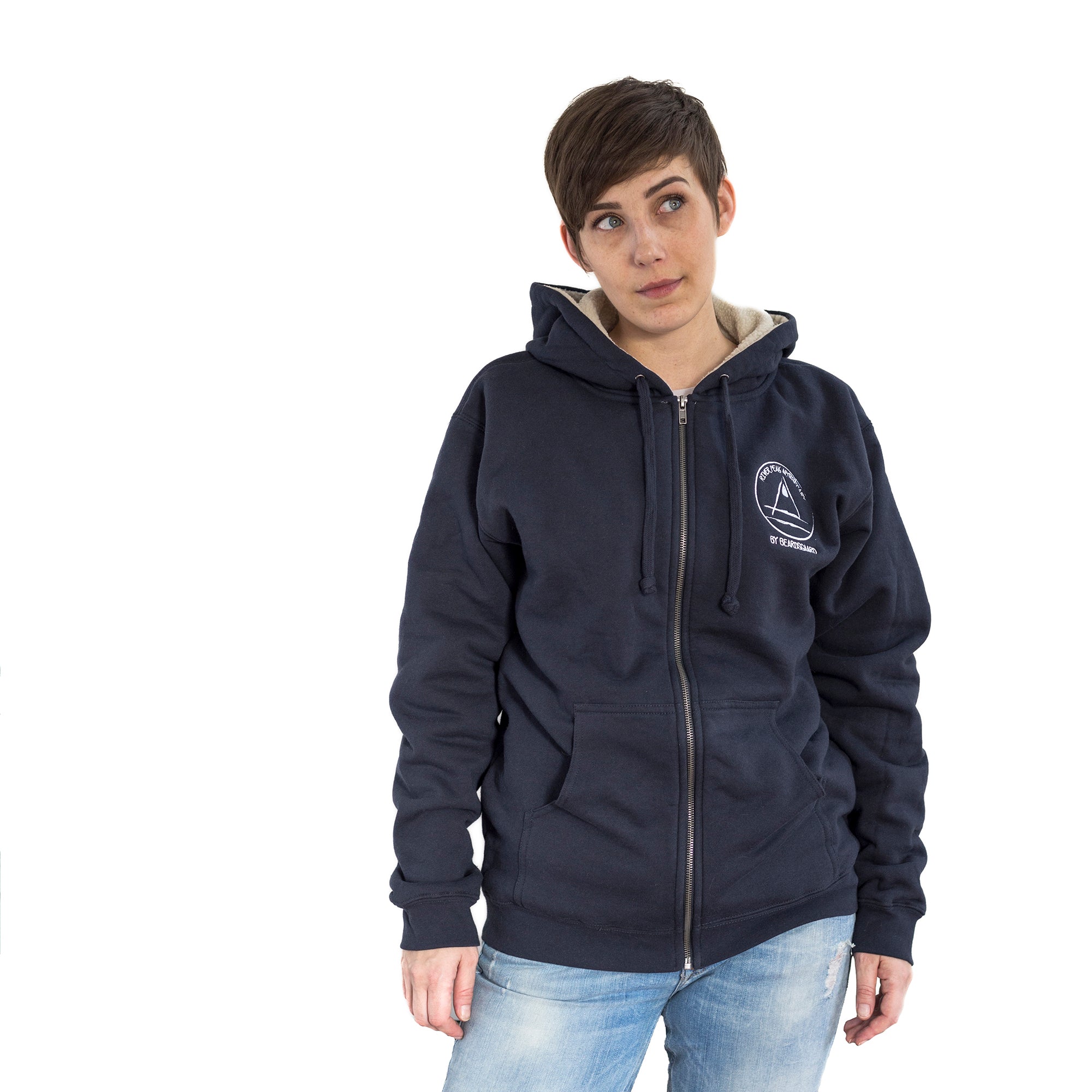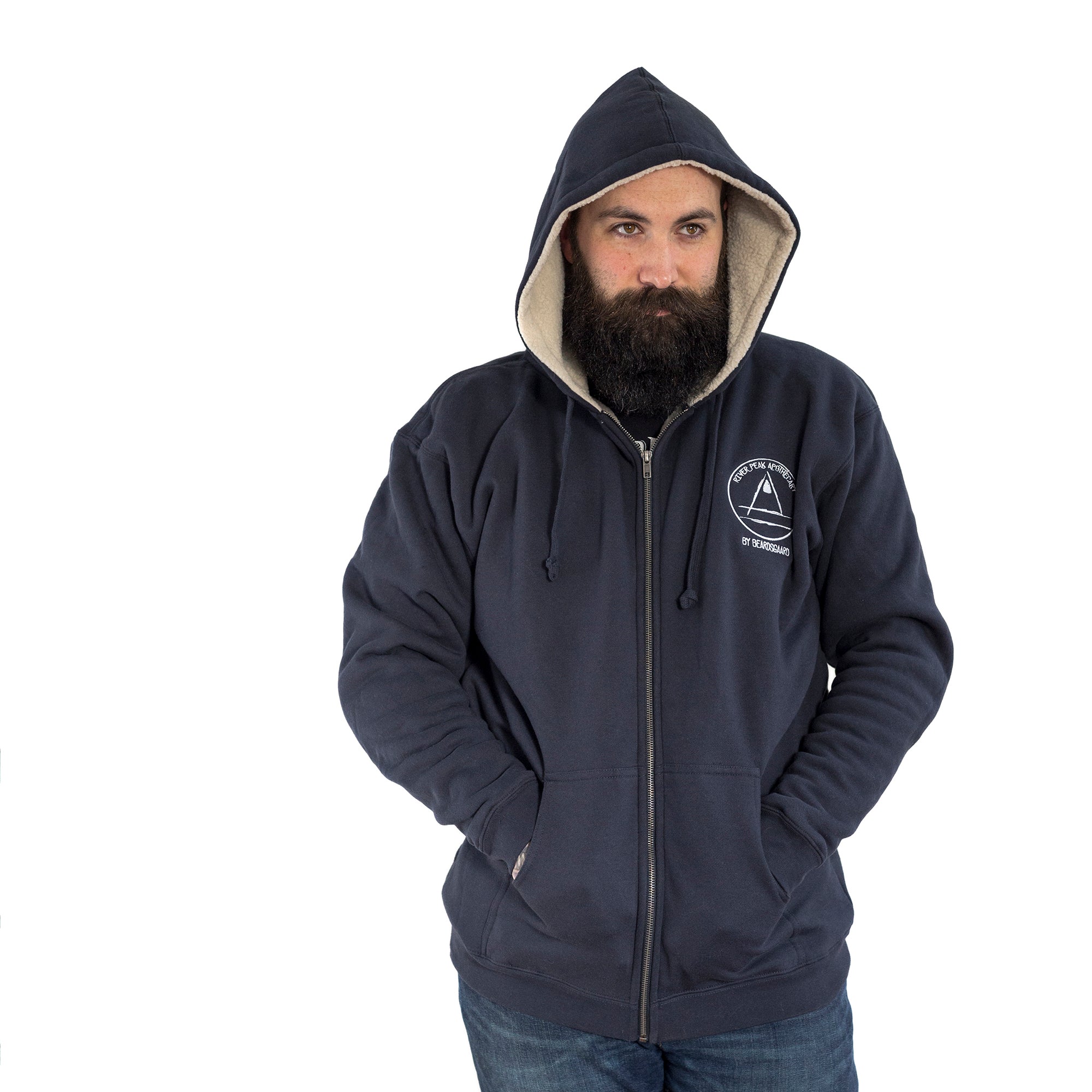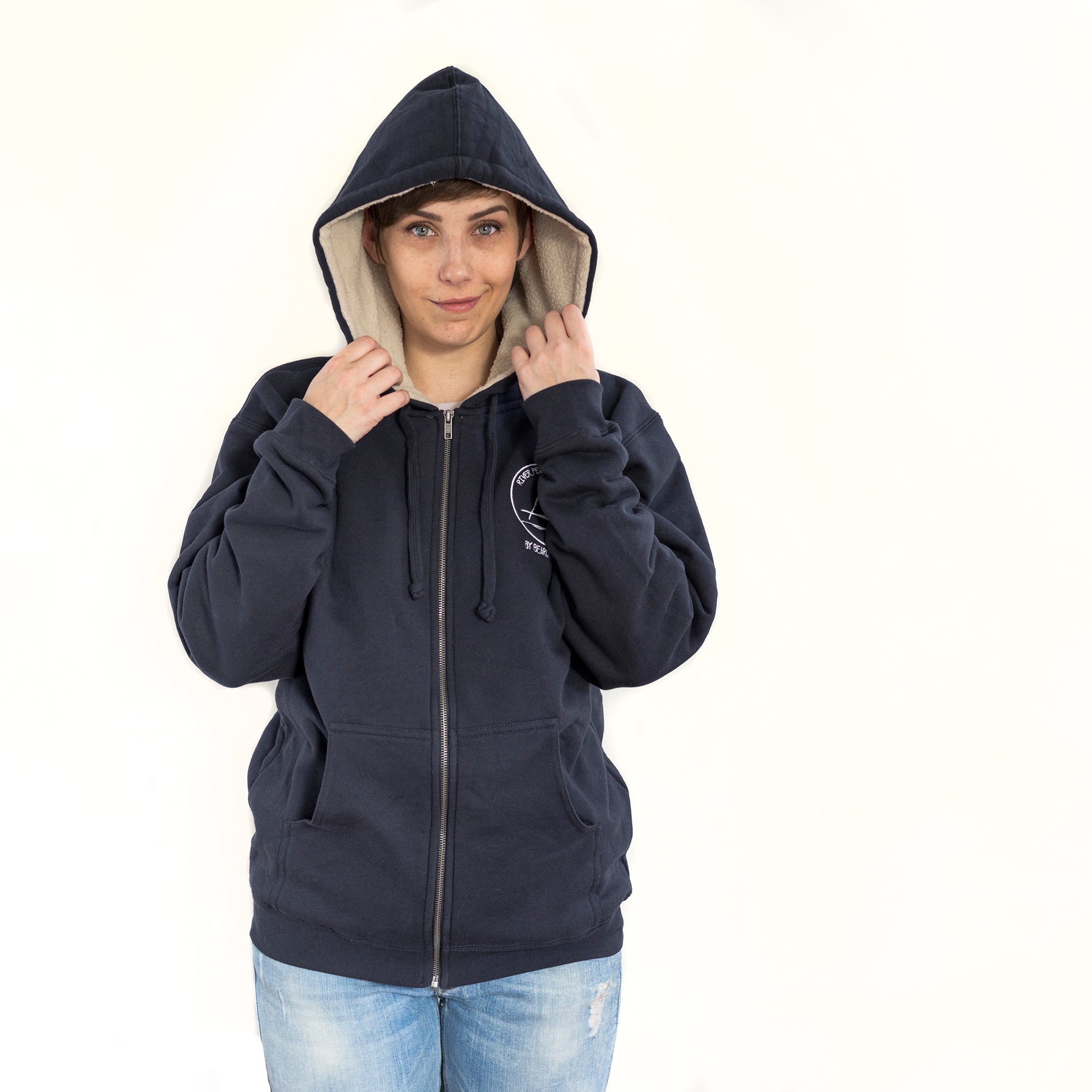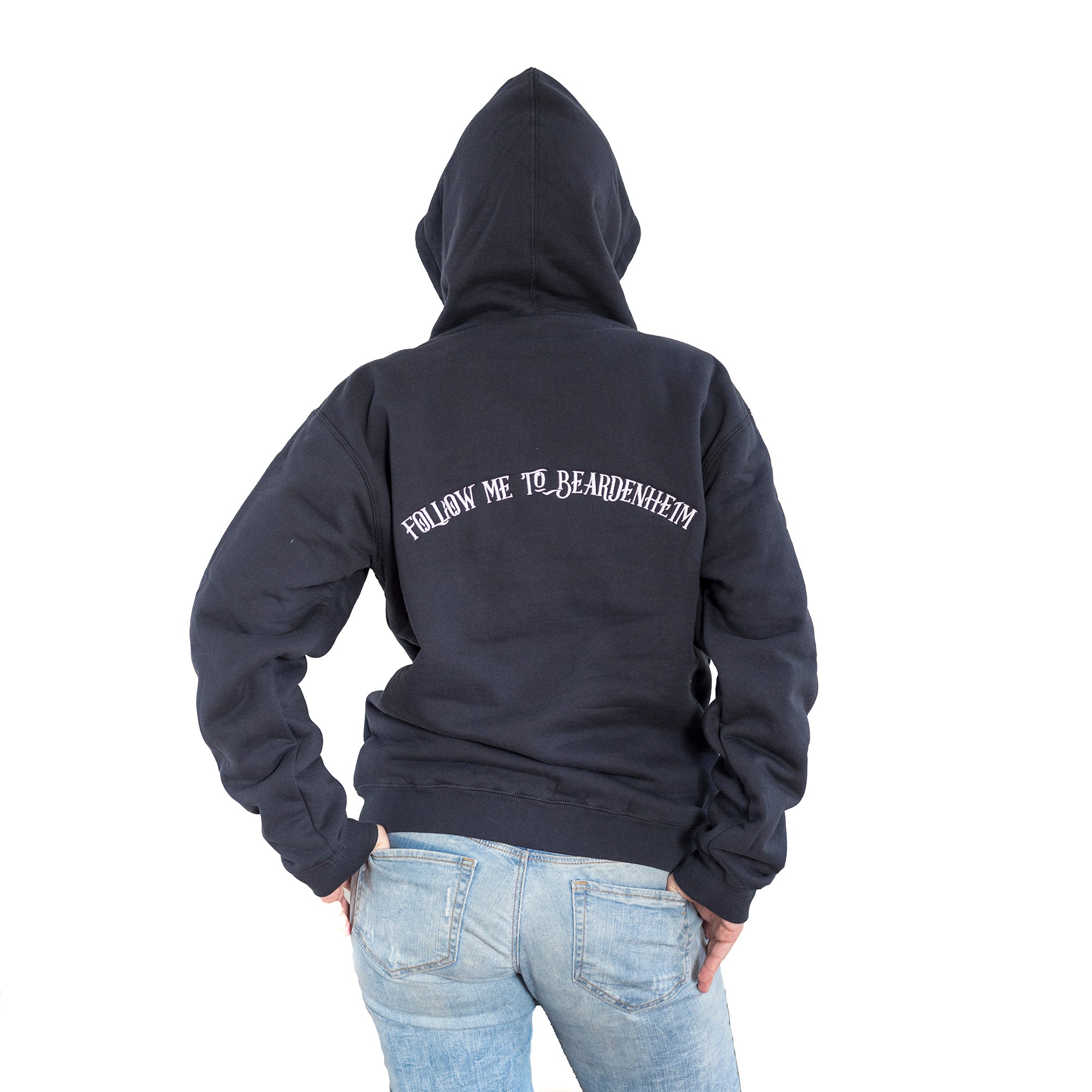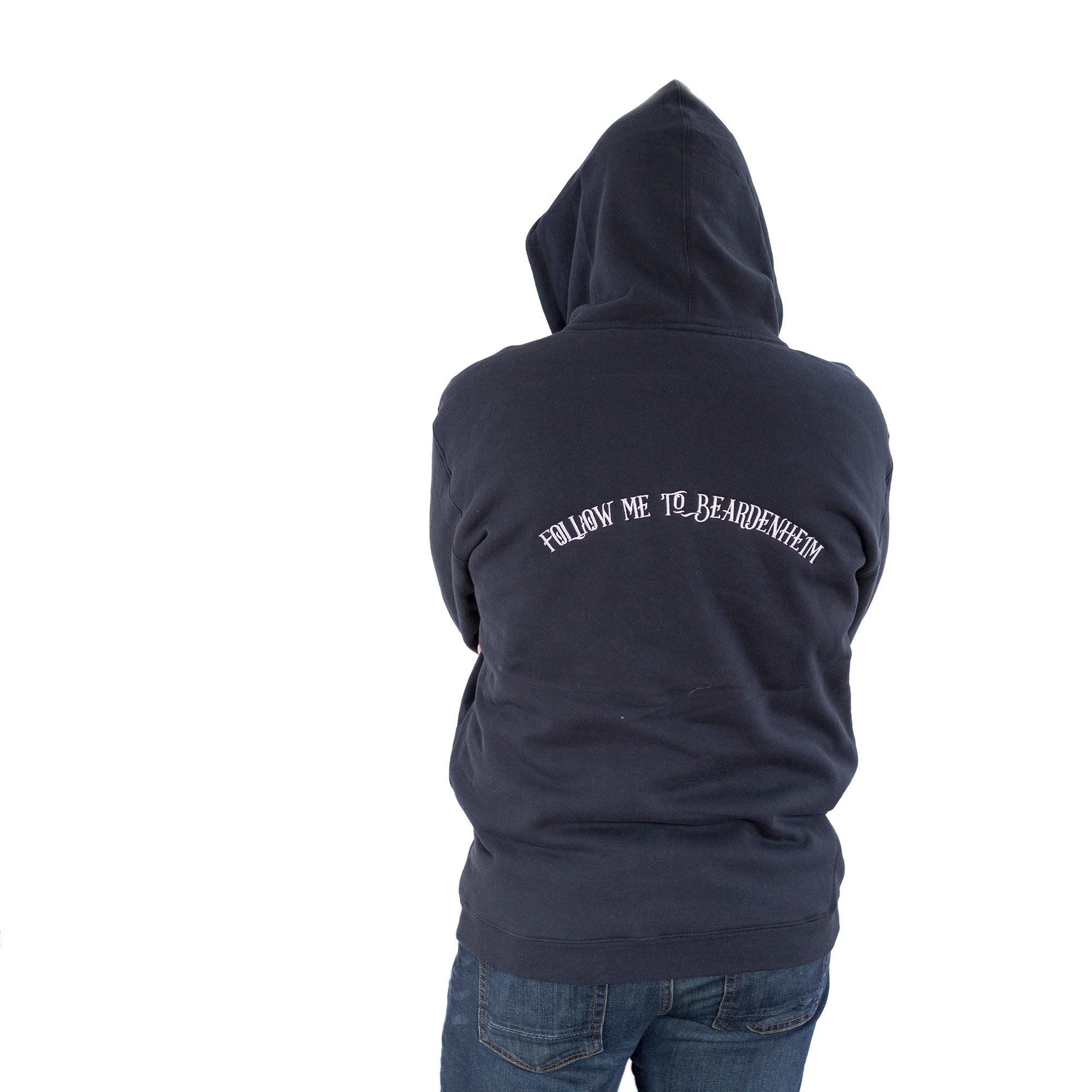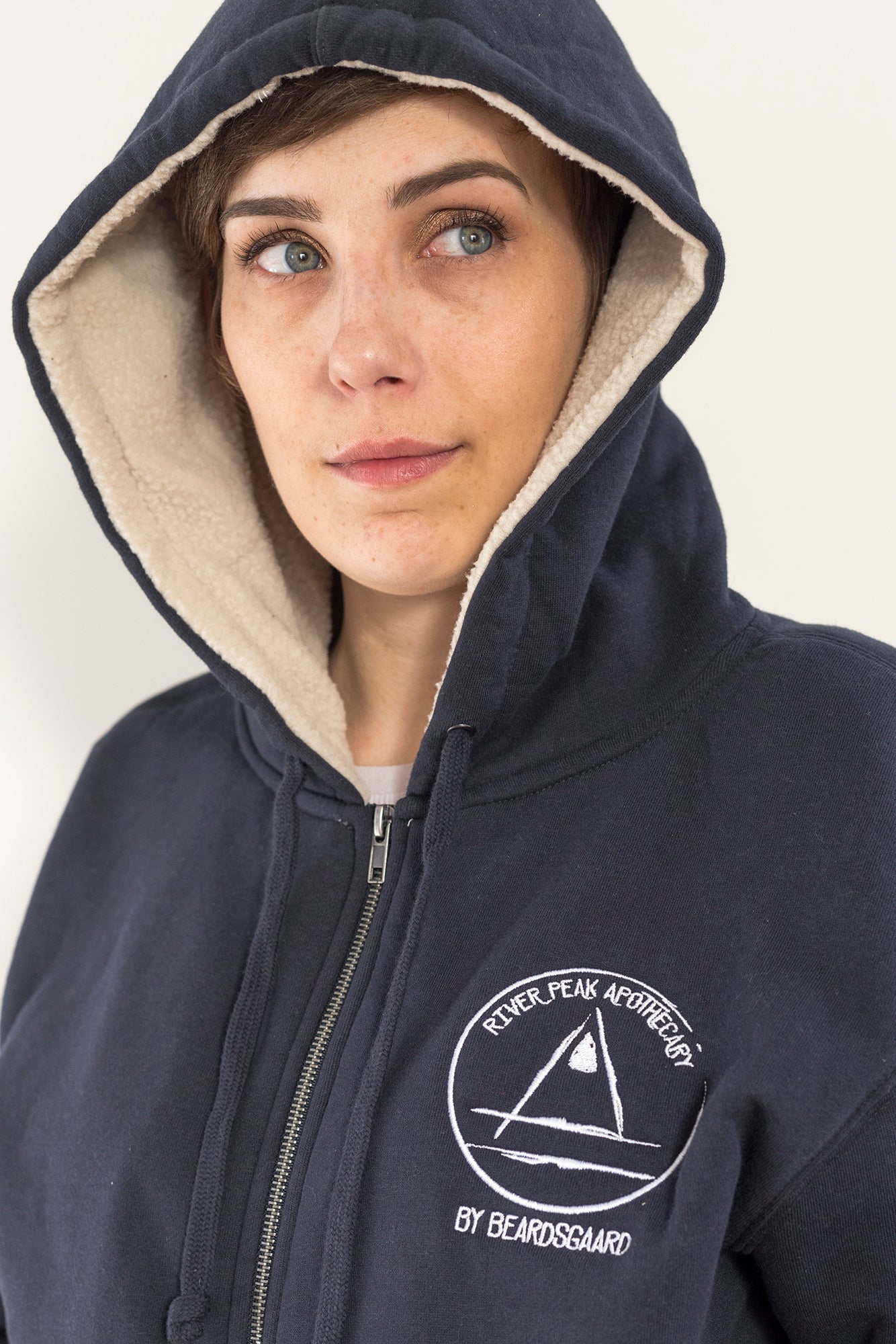 River Peak Hoodies have finally arrived on our shores and are ready and waiting to caress your entire upper half with their Sherpa Fleece-lined magic.
But if you think these are just your basic hoodies, you, sir or madam, are sorely mistaken. When we decided to undertake this hoodie adventure, we sought the best, the thickest, the most cushion-ey hoodies on the planet. This one is practically a coat.
If you know anything of the rare and precious oils we use in our products, you know that price is of little import when we create the items we offer to our clients (see = Petitgrain, Champaca, Agarwood, Blue Tansy, etc). Craftsmanship and function are paramount, always.
A thick and soft outer layer conceals cozy Sherpa Fleece lining, altogether 30% heavier than our Beardsgaard hoodie. It is made for chilly nights of camping, cold weather camping, or just a typical commute through the windblown wilds of Chicago.
Adding an extra sprinkle of luxury we chose embroidery over screen printing with the River Peak logo on the front, and Follow Me to Beardenheim emblazoned on the back.
We found the hoodie of OUR dreams, so you could have it too.
14.0 oz., 80/20 cotton/polyester
Interior 5.5 oz., 100% polyester sherpa contrast-color lining
Antique nickel full-zip front
Hooded, with flat drawcord, antique nickel eyelets
Twill neck tape
Split-front pouch pocket